2 Top-Tier T. Rowe Price Mutual Funds for 2021
T. Rowe Price's mutual funds typically stand out among their peers, but these two selections provide elite equity and bond exposure for this point in time.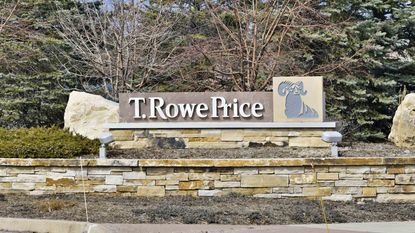 (Image credit: Getty Images)
If you've made even the smallest of efforts to research high-quality, low-cost fund products, chances are good that you've run across at least a few T. Rowe Price mutual funds.
T. Rowe's association with affordable but adept investing goes back several decades to 1937, when Thomas Rowe Price founded his investment company on a "reputation for the highest character and the soundest investment philosophy."
Today, T. Rowe Price is known for their no-load mutual funds, which have grown in count to nearly 140. Many of these are actively managed portfolios with below-average expenses and above-average returns.
To get an idea of the quality of these mutual fund offerings, 70% of the firm's equity and fixed-income funds earn a four- or five-star rating with independent research firm CFRA. These ratings are based upon their forward-looking risk, reward and cost analysis.
But recently, Todd Rosenbluth, CFRA's Head of ETF & Mutual Fund Research, has put the spotlight on a pair of T. Rowe Price mutual funds he considers at the top of the firm's product offerings. Let's take a look.
1/2
T. Rowe Price Equity Income Fund
Fund category: Large value
Assets under management: $17.8 billion
Dividend yield: 2.20%
Expenses: 0.64%
T. Rowe Price Equity Income Fund (PRFDX (opens in new tab), $33.76) is a low-cost, actively managed, large-cap value index fund that could do well in a 2021 environment that's expected to benefit value stocks.
"John Linehan, who has managed PRFDX for five years, owns what he thinks are undervalued, higher-quality dividend paying stocks and aims to hold them for the long term," Rosenbluth says, adding that "the fund's recently turnover rate of 31% is well below its Equity Income peers' 80%."
In other words, Linehan offers a steady hand for buy-and-holders, and keeps trading costs low.
Financial stocks are the largest sector weighting at 21% of the fund, followed by healthcare (13%) and industrials (11%). Indeed, the majority of PRFDX's weight is in sectors and industries expected to benefit from a long-anticipated rotation into value.
It's not entirely tech-free – chipmaker Qualcomm (QCOM (opens in new tab)) is currently the top holding at just more than 3% of assets. But other top weights such as Southern Co. (SO (opens in new tab)), DuPont (DD (opens in new tab)) and MetLife (MET (opens in new tab)) are a classic blend of defensive and value plays.
The 2.2% yield feels modest, but it's much better than the S&P 500's 1.5% at present.
2/2
T. Rowe Price Global Multisector Bond
Fund category: World Bond – USD Hedged
Assets under management: $1.4 billion
SEC yield: 2.4%*
Expenses: 0.67%
One of the best T. Rowe Price mutual funds to hold in the fixed-income space now is T. Rowe Price Global Multisector Bond (PRSNX (opens in new tab), $11.88).
In simple terms, there might be more price risk in the bond market now than in the stock market. Interest rates had little room to go but up to start the year, and indeed, heightened expectations for inflation have helped rates bounce up off the bottom. Looking forward, rates' likeliest directions are sideways to higher … and since bond prices move in the opposite direction as interest rates, that means a flat-to-negative environment for bond prices.
It's the kind of environment in which skilled managers who can go anywhere to find bonds can really display their worth.
T. Rowe Price Global Multisector Bond balances risk and reward well with a diversified blend of global sovereign bonds and higher-yield international corporate securities.
"PRSNX provides exposure to various bond sectors found in the Bloomberg Barclays Global Aggregate Index," Rosenbluth says, "but also owns high exposure to global high yield and emerging market corporate bonds that are largely absent from the benchmark."
Manager Kenneth Orchard is relatively fresh, managing the fund since Jan. 31, 2018. But he has done great things with PRSNX so far, putting it in the 86th percentile by performance over the trailing three years, and in the 96th percentile over the past year. That helps it earn a five-star rating from CFRA.
* SEC yield reflects the interest earned after deducting fund expenses for the most recent 30-day period and is a standard measure for bond and preferred-stock funds.
Kent Thune did not hold positions in any of these bond funds as of this writing. This article is for information purposes only, thus under no circumstances does this information represent a specific recommendation to buy or sell securities.
Contributing Writer, Kiplinger.com
Kent Thune, CFP, is a financial professional that helps individuals and businesses achieve their goals through a variety of delivery methods, including investment advice, financial planning and writing.