Capital Group's New ETFs: A Suite of Portfolio Building Blocks
The global asset manager remained true to itself, keeping actively managed core exposure at the center of the newly launched Capital Group ETFs.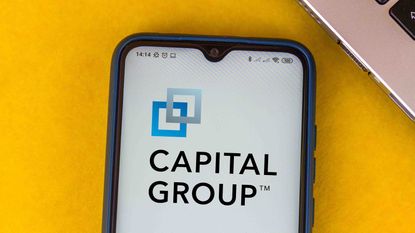 (Image credit: Getty Images)
Capital Group, best known for its American Funds line of mutual funds, finally dipped a toe into the exchange-traded fund (ETF) world last week. And unlike many fund launches of the past few years, Capital Group's ETFs aren't chasing emerging investment themes or joining competitors in a race to zero fees.
In fact, they're delivering more of what Capital Group investors are used to: meat 'n' potatoes.
These six actively managed, transparent ETFs offer a similar value proposition to the American Funds: exposure to core portfolio flavors, under the watchful eye of Capital Group's multi-manager teams, at a reasonable cost.
Subscribe to Kiplinger's Personal Finance
Be a smarter, better informed investor.
Save up to 74%
Sign up for Kiplinger's Free E-Newsletters
Profit and prosper with the best of Kiplinger's expert advice on investing, taxes, retirement, personal finance and more - straight to your e-mail.
Profit and prosper with the best of Kiplinger's expert advice - straight to your e-mail.
But to be clear: The Capital Group ETFs aren't clones of American Funds mutual funds. They're their own unique products, with their own separate strategies … and boast a few of the additional benefits you get from investing in an ETF wrapper.
Why Now?
Before we get to the products, let's address the unashamed, neon-adorned elephant in the room: Why did Capital Group – one of the world's largest asset managers at $2.6 trillion in assets as of the end of 2021 – wait until 2022 to finally unleash its first exchange-traded fund?
Put more bluntly: Why were they so late?
"The implication of why you are late implies that there is a race here," says Holly Framsted, Head of ETFs at Capital Group. "It is not a race to us."
One could argue with that point if they were so inclined. After all, Capital Group has so far missed out on what was a $7.2 trillion industry in the U.S. alone as of the end of 2021, according to ETF research and consultancy ETFGI.
But perhaps Capital Group's patience will pay off here. Namely, the fund provider, best known for its actively managed portfolios, has decided to enter the industry in what appears to be the early innings of an explosion in actively managed ETFs.
"Active ETFs gathered 10% of 2021 record inflows according to CFRA data, despite managing just 4% of ETF assets," says Todd Rosenbluth, head of ETF and mutual fund research for independent research firm CFRA. "There remains tremendous room for growth for such funds as investors gain comfort with the more tax efficient approach to active management."
Helping spur Capital Group's foray into ETFs was a pivotal regulatory change in 2019, when the SEC adopted Rule 6c-11 (or the "ETF Rule") under the Investment Company Act of 1940. Among other things, this provided a standardized way to launch ETFs, smoothing the path for Capital Group and other issuers.
Sign up for Kiplinger's FREE Investing Weekly e-letter for stock, ETF and mutual fund recommendations, and other investing advice.
"There are two things we considered while looking at the ETF landscape," Framsted says. "The first is, 'Can we package the best of what Capital Group has to offer in this vehicle?' Second is, 'In this regulatory environment that we are in, can we deliver on the expectations that our clients have of that vehicle? Are our investments amenable to ETFs, and then can we also deliver an ETF that is liquid and tax efficient?'
"It wasn't until the regulation changed in 2019 that we felt like we were able to package active management in a structure that was going to also deliver tax efficiency and deliver liquidity," she said.
Late or not, one of the world's largest asset managers is finally jumping into ETFs, and that's no small deal.
"Capital Group's entry into the ETF market will be a key milestone for active ETFs given that the firm managed $2.6 trillion in assets overall at the end of 2021 and is one of the largest global asset managers," Rosenbluth says.
Meet the New Capital Group ETFs
So, nearly 30 years after exchange-traded funds were created, what does this asset manager have to add?
Well, Capital Group's ETFs don't share a lot in common with that first ETF – the prototypical index product that we know as the SPDR S&P 500 ETF Trust (SPY (opens in new tab)). But they both fill a similar need: core exposure to some of the market's most basic building blocks.
"Our suite of six ETFs represents the hallmark of our investing, including three growth strategies offering varying degrees of domestic and international exposure, a core U.S. equity fund, and a U.S. equity fund that emphasizes income," Framsted says. "Finally, our fixed income offering is a core-plus strategy that pursues income with a level of capital appreciation."
While that might seem anathema to an investing public increasingly hungry for thematic ETFs and hyper-targeted strategies, it could be a welcome change to American Funds' primary customer: financial advisers.
"What we have seen over the last number of years is a proliferation of pretty niche products. The financial advisors we speak with are swimming in a sea of complexity," Framsted says.
With that in mind, here's a look at all six Capital Group ETFs:
From the get-go, Capital Group ETFs will have an immediate advantage over mutual fund competitors, including those offered by American Funds: tax efficiency.
"From a vehicle point of view, ETFs tend to be more tax efficient vs. mutual funds," Framsted says. "For investors looking at a taxable pool of money, an ETF as a vehicle is less likely to distribute capital gains."
But Rosenbluth adds that Capital Group's offering will also have advantages compared to some active equity peers. For instance, Capital Group's products will be fully transparent – holdings will be made available on a daily basis – and have the flexibility to invest outside of the U.S., which he says should help these funds differentiate themselves from benchmark-based funds.
"However, unlike popular and transparent [ARK Invest] ETFs, these new Capital Group ETFs will be more diversified across sectors and themes and be better positioned to serve as a strong core of the portfolio with management's long-term time horizon," Rosenbluth adds.
What's Next?
"While other traditional mutual fund providers, such as American Century and Fidelity, have introduced active ETFs recently, these firms previously offered index-based ETFs," Rosenbluth says. "Capital Group Is sticking to their expertise as an active manager with its first suite of products."
He adds that he expects more offerings in the next two years, and that Capital Group "can be a top-tier ETF provider in the next few years."
That could take some doing. At just six funds, Capital Group is a relative minnow in product diversity compared to mutual fund rival Vanguard (76) or other top ETF providers such as iShares (390) and SPDR (138).
But remember: Capital Group, through American Funds, has accumulated trillions mostly through depth, not breadth.
"We have about 40 American Funds, which isn't a massive lineup," Framsted says, "so six ETFs is actually pretty far along to what we might consider a pretty full offering."
Framsted pointed out that the current suite of equity ETFs has a large-cap tilt, so while their current offerings have the biggest portion of equities covered, there's room for product growth there. She also said that with only one fixed-income offering, there's "clearly" more space to expand that segment of the market.
Regardless of theme or flavor, it's likely that if Capital Group does widen its lineup, it will do so by adhering to its strengths.
"We are known for active management," Framsted adds. "We think we have a lot of blue sky in the areas that we are best known for."
Senior Investing Editor, Kiplinger.com
Kyle is senior investing editor for Kiplinger.com. As a writer and columnist, he also specializes in exchange-traded funds. He joined Kiplinger in September 2017 after spending six years at InvestorPlace.com, where he managed the editorial staff. His work has appeared in several outlets, including U.S. News & World Report and MSN Money, he has appeared as a guest on Fox Business Network and Money Radio, and he has been quoted in MarketWatch, Vice and Univision, among other outlets. He is a proud graduate of The Ohio State University, where he earned a BA in journalism.