18 Dirt-Cheap Index Funds to Buy
Expense ratios for index funds have declined in recent years, making them an attractive low-cost investing strategy to consider.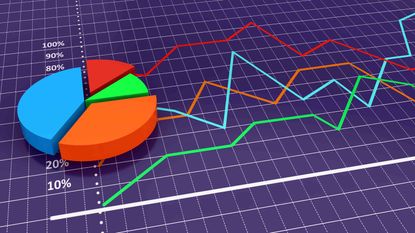 (Image credit: Getty Images)
Cheap index funds are attractive to investors for a host of reasons. To begin with, they offer a simple way to buy into a diversified investment strategy instead of managing a complex portfolio with multiple positions on your own.
Additionally, even in today's zero commission world, you can still rack up fees or tax penalties through very active trading in an expansive portfolio.
What's more, many of today's providers offer investors much cheaper index fund options, compared to just a few years ago.
According to ETF industry data, investing behemoth Vanguard averaged an asset-weighted expense ratio of 0.09% in 2020. Among other leading providers, BlackRock's iShares family of funds was more than three times that at 0.19% – but still, 0.19% in annual fees only adds up to $190 a year on a $100,000 nest egg. That's hardly breaking the bank.
The following 18 index funds all offer cost-effective ways to diversify your portfolio and reduce complexity. And believe it or not, some of them are actually offered with zero fees to investors whatsoever.
0
Contributing Writer, Kiplinger.com
Jeff Reeves has covered finance and capital markets since 2008, contributing to outlets including CNBC, the Fox Business Network, the Wall Street Journal digital network, USA Today, US News & World Report and CNN Money.