New ESG Fund from Engine No. 1 Leans on Activism
The Engine No. 1 Transform Climate ETF (NETZ) offers an approach to sustainable investing that includes – wait for it – oil and gas companies.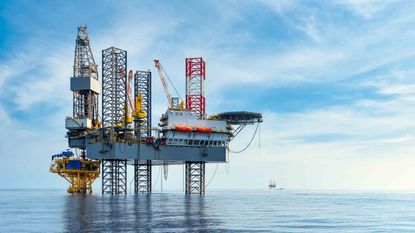 (Image credit: Getty Images)
The managers behind the recently launched Engine No. 1 Transform Climate ETF (NETZ (opens in new tab)) focus on U.S. stocks that will drive the transition to decarbonize the economy. But they aren't above working with polluters.
That's part of their DNA.
Engine No. 1, the exchange-traded fund's adviser, is a relative newcomer to environmental, social and governance (ESG) investing and advocacy. But last year, it helped to force the replacement of three members of Exxon Mobil's (XOM (opens in new tab)) board with directors committed to addressing the company's climate risks.
Subscribe to Kiplinger's Personal Finance
Be a smarter, better informed investor.
Save up to 74%
Sign up for Kiplinger's Free E-Newsletters
Profit and prosper with the best of expert advice on investing, taxes, retirement, personal finance and more - straight to your e-mail.
Profit and prosper with the best of expert advice - straight to your e-mail.
Transform Climate ETF will use a similar strategy of active engagement, working as a shareholder advocate to get companies to make their operations greener. But there's a twist: This new ETF invests in the industries that are most in need of decarbonization, including agriculture, transportation and energy.
"You can't solve a problem by running away from it," says Engine No. 1's head of ETFs, Yasmin Dahya Bilger. "Most climate strategies are built on the concept of divestment. They screen away bad actors, typically companies with the highest emissions. So ESG funds will often be underweight in oil and gas, auto, and agribusiness industries. Those three sectors alone represent 70% of greenhouse gas emissions."
By investing in and engaging with companies in those sectors that have nevertheless set a clear path to decarbonizing their businesses, Engine No. 1 hopes to help the world move closer to net zero, when carbon emissions are balanced by absorption.
That said, you might be surprised by what's inside the portfolio.
An Active, Activist Strategy
Among the fund's 21 stocks are ESG standard-bearers First Solar (FSLR (opens in new tab)) and Tesla (TSLA (opens in new tab)). But the fund also holds several funds that are far from it, including General Motors (GM (opens in new tab)) and oil and gas giants Occidental Petroleum (OXY (opens in new tab)) and Shell (SHEL (opens in new tab)).
These firms bring fat wallets that can fund change in ways that pure-play startups often cannot, says Dahya Bilger. GM, for example, has pledged to invest $35 billion to sell 100% electric vehicles by 2035 and has made early investments in battery technology.
What's more, some of these companies are greener than they seem. Shell wins a double-A rating from MSCI – the financial data firm's second-highest sustainable grade – in part because it manages toxic waste better than peers.
Others are working hard to lessen their environmental impact. Occidental has been investing heavily in experimental climate-change-busting technologies, such as carbon capture, says Dahya Bilger. The company plans to break ground later this year on a facility that will suck carbon dioxide out of the atmosphere in the Permian Basin, the most productive oil field in the country. The carbon dioxide is then stored and some of it is put to use in other products, such as low-carbon fuels and building materials.
The fund's unique approach skews it toward sectors that often get little play in other ESG funds. Industrials and materials, for instance, are the biggest sectors in Transform Climate ETF. By contrast, the top sectors in the typical U.S.-stock ESG fund are technology and financials.
That might make the fund appealing to investors as a complement to traditional ESG strategies.
It's early days, but Transform Climate ETF has lost 0.9% since its early-February launch through May 6. That's better than the 9.8% decline in the S&P 500 and the 11.3% average drop in the typical U.S. ESG stock fund.
Contributing Editor, ESG, Kiplinger.com
Ellen writes on environmental, social and governance (ESG) investing and sustainability. She was an ESG manager and analyst at Calvert Investments for 15 years, focusing on climate change and consumer staples. She served on the sustainability councils of several Fortune 500 companies, led corporate engagements, and filed shareholder proposals.
Prior to joining Calvert, Ellen was a program officer for Winrock International, managing loans to alternative energy projects in Latin America. She earned a master's from University of California in international relations and Latin America. She is fluent in Spanish and Portuguese.