5 'Blue Economy' Stocks and Funds
If you haven't heard of the "blue economy," it's time to familiarize yourself ... and consider some of the investments within this ecosystem.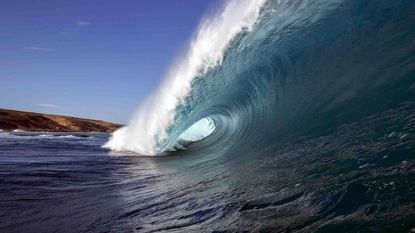 (Image credit: Getty Images)
Blue economy isn't a household term – one investing expert told us he had to search for it on the internet when we asked about it recently. But it's getting a growing amount of attention.
What is it? The blue economy represents all of the dollars spent to improve the economic growth, health and livelihood of ocean and coastal zone ecosystems. The reason it matters: The ocean constitutes 70% of the world's surface. "You can't have a healthy planet without a healthy ocean," says Louise Heaps, the head of sustainable blue economy at the global nonprofit WWF, in London. (In the U.S., this group is known as the World Wildlife Fund.)
The problem is, finding good ways to invest in improving the health of the ocean is not easy. Conservancy groups and non-profits dominate ocean cleanup efforts. You can donate money to them, but you can't invest in them.
Even finding a fund that focuses on solving water-scarcity issues or decontaminating waterways, for example, is hard. Many water-focused funds are filled with utilities and related infrastructure companies without a stated focus on conservation.
"The funds roll up all the companies that have something to do with water, and that's their index," says Katherine Collins, head of sustainable investing at Putnam. "It's not really satisfying."
There's some hope, though, in the form of these five "blue economy" investments. We recommend two funds that focus on water sustainability. We also found the stocks of three companies doing interesting things that will help us use water more efficiently or that go some way toward stemming water pollution.
Every bit helps to foster sustainability.

Senior Associate Editor, Kiplinger's Personal Finance
Nellie joined Kiplinger in August 2011 after a seven-year stint in Hong Kong. There, she worked for the Wall Street Journal Asia, where as lifestyle editor, she launched and edited Scene Asia, an online guide to food, wine, entertainment and the arts in Asia. Prior to that, she was an editor at Weekend Journal, the Friday lifestyle section of the Wall Street Journal Asia. Kiplinger isn't Nellie's first foray into personal finance: She has also worked at SmartMoney (rising from fact-checker to senior writer), and she was a senior editor at Money.