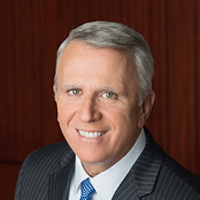 Kelly LaVigne, J.D.
Vice President, Advanced Markets, Allianz Life
As Vice President of Advanced Markets for Allianz Life Insurance Company of North America (Allianz Life®), Kelly LaVigne oversees the Advanced Markets team and is responsible for its strategic direction. This includes providing content and expertise to assist financial professionals in acquiring and serving clients through retirement planning, estate planning and other tax-related strategies.
Prior to joining Allianz Life, LaVigne was director of advanced markets and director of industry and regulatory strategies for Transamerica Capital Management. Before joining Transamerica, he served as vice president of advanced markets for AXA Equitable, where he and his team published a book on retirement income planning to help financial professionals enhance their retirement income practice. LaVigne has also had leadership roles at ING/Aetna Financial Services and Travelers Life and Annuity.
Website: www.allianzlife.com