The Complicated Relationship Between Women and Finances
Several recent studies show women are falling behind in their financial confidence and education. Here's what's going on and how women can buck the trend.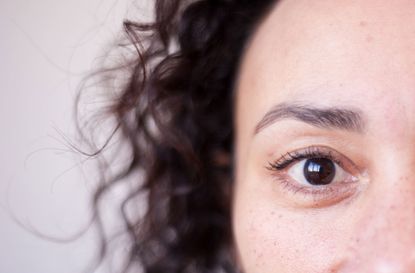 (Image credit: LUCY LAMBRIEX)
There can be no question — particularly in my family — that women play a vital role in household and family finances. Which makes it all the more surprising when a few recent Allianz Life studies showed that women are actually on a downward trend on a couple of key economic fronts.
This is especially a head-scratcher when you think of the reported progress that women have made in their roles both at home and in the workplace. There are more female CEOs of Fortune 500 companies than ever before. Women are earning more bachelor's degrees than men. More working mothers are the primary or sole earners in their household. And they continue to chip away at the wage gap.
So, while there has been progress across a number of areas, it is all the more puzzling that recent studies have showed women are falling behind across several important financial measures.
Subscribe to Kiplinger's Personal Finance
Be a smarter, better informed investor.
Save up to 74%
Sign up for Kiplinger's Free E-Newsletters
Profit and prosper with the best of expert advice on investing, taxes, retirement, personal finance and more - straight to your e-mail.
Profit and prosper with the best of expert advice - straight to your e-mail.
A Drop in Confidence
Our 2019 Women, Money and Power Study found that, when compared with the 2016 and 2013 data, women are actually doing worse financially both at home and at work. One of the biggest drops was in the percentage of women who say they are the breadwinner in their family, which now sits at 38%. This was down 22 percentage points over the past six years. Additionally, fewer women say they have asked for a promotion or a raise at work. What's more, fewer women say they are the CFO of their household.
All these things considered, it's no wonder women are feeling less financially secure overall, at 62% in 2019, compared with 68% in 2016.
But the real question is why? Why, despite the progress that has been made socially and in the workplace, are women still struggling with their financial confidence? And what's more, why do they seem to actually be regressing on a few key points?
One primary factor that immediately comes to mind is market volatility — especially considering the wild ride the stock market has been on over the past year. According to the study, over 4 in 10 women say market volatility is making them anxious, and just over a third (36%) say they are ready to invest now based on the current market conditions.
There are also some deeper demographic trends that may be adding to this uncertainty. For instance, there's the huge number of baby boomers who are near or in retirement, as well as other financial obstacles that women face due to longer life spans, and longer time spent in widowhood.
All these factors can add up and might impact how women are feeling about their current financial situation.
Less Knowledge of Financial Products
That same study also found that fewer women report having a good understanding of financial products (54% in 2019 compared with 67% in 2016). The good news is the desire to learn is there. Women say they want to learn more about financial planning (49%), however a majority (63%) say they feel finding financial information can be overwhelming and difficult to understand.
Cue the results of another study that follows that same theme. Our 2019 Life Insurance Needs Study found that overall, women lack familiarity with a number of important benefits offered by permanent life insurance. Notably, just over one-third (34%) of women knew that the cash value from a permanent life insurance policy can be used to help fund education, retirement or other financial needs, versus 51% of men. Furthermore, only about one-quarter (27%) of women knew that some benefits paid from life insurance are not taxable, versus 38% of men.
These features are important to understand, because permanent life insurance policies can offer much more than a death benefit, and when used correctly, are a key part of a holistic financial plan — particularly for families with children.
While life insurance can be complex, the knowledge gap about the benefits of this financial product exists despite the fact that women place high value on products that can provide benefits available through permanent life insurance.
What Women Can Do: Taking the Next Step
One of the first steps to take for women who want to regain their financial confidence is to pursue more education. Read up on financial topics that are of interest, and seek out resources that can help make these complex topics easier to understand. In addition, possibly the best alternative, is to work with a trusted financial professional who can prove to be a great source of information.
Nearly 7 in 10 women say their financial professional has been their go-to source for information. And of women working with a financial professional, 90% would recommend working with one to other women.
Being equipped with the right information can help women make more informed financial decisions, which may, in turn, help boost their financial confidence. By learning more about finances in general, as well as some of the intricacies of financial products they may be interested in, women can help take control of their finances and build a more holistic financial strategy for themselves and their families.
The Allianz Life Women, Money, and Power Study was commissioned by Allianz Life Insurance Company of North America via an online survey in April 2019 with a nationally representative sample of 900 women, ages 25-75, with household incomes of $30,000 per year or higher. Some questions were resurveyed from the 2013 and 2016 Allianz Women, Money, and Power Studies.
Allianz Life Insurance Company of North America conducted an online survey, the 2019 Life Insurance Needs Study, in March 2019 with 803 respondents age 35-60, having annual household incomes of $100K+.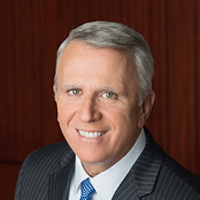 Vice President, Advanced Markets, Allianz Life
Kelly LaVigne is vice president of advanced markets for Allianz Life Insurance Co., where he is responsible for the development of programs that assist financial professionals in serving clients with retirement, estate planning and tax-related strategies.