Talk to Your Financial Professional about What Keeps You Up at Night
As Americans re-evaluate their finances, they may not be opening up about all their worries. They should.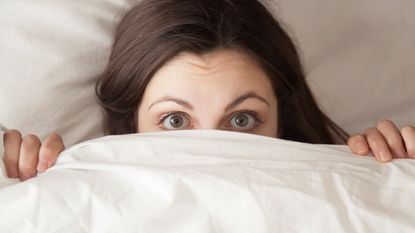 (Image credit: Getty Images)
As the COVID-19 pandemic continues, the list of things that Americans are worrying about continues to grow. And almost certainly, concerns over finances are toward the top of many lists. Worries over both day-to-day finances, as well as longer-term planning and strategies for retirement are on the minds of many these days.
The good news is that these concerns are exactly what financial professionals can help address. But it is a two-way street. What if the clients aren't bringing up these concerns with their financial professionals? Unfortunately, this is the case for many people who are currently working with a professional, according to a recent study by Allianz Life. Concerns over market volatility, outliving their money in retirement, and the rising cost of living are all top of mind, but a shocking number of people are not bringing these topics up with their financial professionals.
Clients work with financial professionals to get their knowledge, guidance and resources on how to address these risks, which can derail a sound retirement strategy. But for some reason, many people just aren't broaching these topics.
Subscribe to Kiplinger's Personal Finance
Be a smarter, better informed investor.
Save up to 74%
Sign up for Kiplinger's Free E-Newsletters
Profit and prosper with the best of expert advice on investing, taxes, retirement, personal finance and more - straight to your e-mail.
Profit and prosper with the best of expert advice - straight to your e-mail.
If you fall into this camp, here are some ideas to get you thinking about these risks, and how to bring them up with your financial professional.
Help! I'm worried about navigating market swings
For so long, the conversation around retirement has been focused on accumulation. People wondering if they have enough saved, or seeing that they should have a certain amount of money if they want to retire comfortably. But after the past few months, many may be shifting their focus from accumulation to protecting their hard-earned retirement funds — particularly given persistent volatility in the markets.
Even before this latest round of extreme volatility, nearly half of Americans (49%) said a stock market drop was the greatest threat to their retirement income. And yet, fewer than 30% of those who work with a financial professional said they had discussed risks to their retirement from market drops, including only 22% of those within 10 years of retirement.
A potential solution: You've likely noticed the impact of the market roller coaster over the past few months on your retirement account. Take a moment now. while recent volatility is still top of mind, to discuss with your financial professional whether you need to build in protection for the future. After all, no one knows when the next major drop will be.
Help! The idea that my cost of living could double during retirement is scary
It shouldn't come as a surprise that everything is getting more expensive. While perhaps not as noticeable in the short term, the costs of transportation and groceries are always increasing, and if not addressed properly, that can have a major impact on your retirement strategy. This is particularly important with health care costs, which are expected to increase 5.5% over the next decade.
Nearly half (48%) of Americans say inflation is a threat to their ability to afford basic expenses in retirement. What's more is that 59% say they are worried the rising cost of living will prevent them from enjoying their retirement. Yet, among those who work with a financial professional, only around 2 in 10 are having discussions about the impact of inflation and how it can prevent them from enjoying their retirement.
A potential solution: Addressing inflation in a retirement strategy is not without challenge. Many people think they can manage these rising costs on their own, but over a long retirement, a more firm plan may be necessary. Talk with your financial professional about what inflation could mean for your retirement if your golden years last 10, 20 or even 30 years. After all — even at a 3% inflation rate, your cost of living will double in 24 years. Talk to your financial professional about making your retirement dollars go further, or even exploring supplemental income options that allow for annual increases to keep up with inflation. Social Security cost of living increases only go so far, and a financial product like an annuity with an optional inflation rider might be able to help fill that retirement income gap.
Help! What if my money doesn't last me through retirement?
Among some of the top worries around retirement security is whether people will have enough money to live comfortably throughout their retirement. The study found that 6 in 10 people who are not yet retired said running out of money before they die is one of their biggest concerns. However, only 27% say they have talked about it with their financial professional. Another concerning finding is that fewer than 15% have shared concerns that they won't have enough money to do the things they want in retirement.
A potential solution: If you haven't already, talk with your financial professional about how you envision spending your retirement years. Whether you have big plans to buy a second home or just want to spend more time with the grandkids, your finances will be critical in determining the feasibility of these goals.
In addition to thinking through how you want to spend your time, consider how long your retirement may last. While no one has a crystal ball to predict this, the fact is that people are, in general, living longer, and retirement strategies need to account for these extra years. It's a mindset shift for many — to go from thinking about reaching a magic number and being able to retire, to thinking about having enough money to fund decades' worth of the retirement lifestyle they have worked hard for.
Don't worry: Help is on the way
These are complex conversations, and whether people feel overwhelmed when they think about discussing them with their financial professional, or if there are more pressing issues top of mind, they are still important conversations to have.
A financial professional is there for you to take some of the burden off your shoulders, and help you map out a strategy for how to address these retirement risks. They are there to listen to your worries, and to offer guidance and education addressing your concerns. It should be a true partnership, where you are comfortable voicing your concerns.
For those who don't have a financial professional, and for whom some of these concerns sound familiar, seek someone out. After so much uncertainty — financial and otherwise — over the last few months, now is the time to create a solid strategy so your retirement can stay on track no matter what the future may bring.
Annuity guarantees are backed by financial strength and claims-paying ability of the issuing company. Variable annuity guarantees do not apply to the performance of the variable subaccounts which will fluctuate with market conditions.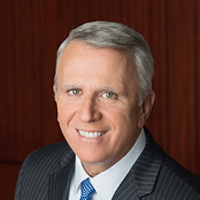 Vice President, Advanced Markets, Allianz Life
Kelly LaVigne is vice president of advanced markets for Allianz Life Insurance Co., where he is responsible for the development of programs that assist financial professionals in serving clients with retirement, estate planning and tax-related strategies.