Financial Confidence in Divorced Women Is on the Rise
There is a correlation between a rise in financial confidence and the length of time that a woman has been divorced. What that means for divorcees, and what all women can learn from their personal growth.
(Image credit: Vesna Andjic)
Just over 1 million women get divorced annually. And while the impact on family life is one of the biggest changes that divorcees will go through, there's no doubt finances also go through dramatic change. Navigating division of assets, exploring changing health care options, understanding the impact on taxes and more can certainly be challenging. Not to mention throwing off even some of the best-laid financial plans, like retirement.
While 57% of women say that divorce was a wake-up call for them from a financial standpoint, the good news is that things do get better. According to the recent Allianz Life 2019 Women, Money and Power Study*, divorced women are feeling better about their finances than they were a few years ago. In addition, financial confidence among divorced women seems to rise the longer they have been divorced.
Doing Better in General
Despite all the changes that divorce can bring, the overall financial picture for divorced women is looking pretty bright. According to the study, 65% of divorced women say they feel financially secure, which is up from 50% in 2016. While there are a number of reasons this could be, an increase in earning power certainly doesn't hurt. Nearly half (49%) of all divorced women say they have more earning power than ever before, up from 39% in 2016.
Subscribe to Kiplinger's Personal Finance
Be a smarter, better informed investor.
Save up to 74%
Sign up for Kiplinger's Free E-Newsletters
Profit and prosper with the best of expert advice on investing, taxes, retirement, personal finance and more - straight to your e-mail.
Profit and prosper with the best of expert advice - straight to your e-mail.
In addition, divorced women are increasingly relying on their financial professional as their go-to source for information, with 88% saying that's the case in 2019 compared with 61% in 2016. Finding a financial professional who understands the challenges that divorcees face, and can be that trusted source of information and financial strategy can provide a big boost to financial confidence and feelings of empowerment.
The Connection between Confidence and Time
While many women said that going through their divorce was a financial wake-up call, it seems that with time, they are able to get their arms around their finances and get back on track. In fact, the study found that the longer women have been divorced, the better they say they are doing financially.
Not only do women who have been divorced for 10 years or more say they are better about setting and achieving financial goals, they also say they are better about saving for long-term goals like retirement when compared with women who have been divorced for less time.
In another measure of confidence, they say they feel like they have a good understanding of financial planning and investing. Just over half (52%) of the 10+ year divorcees say they wish they had a better understanding of those topics, compared with 73% of women divorced for under 10 years.
Women who have been divorced for 10 or more years are also almost three times as likely to be working with a financial professional. This underscores the connection between working with a financial professional and improved financial confidence — especially for women who may have not been involved in their household finances prior to being divorced. Having someone to guide them through their finances and financial decisions can make all the difference in a time of change.
Lessons for All Women
The study found that women in general are experiencing a drop in financial security, are less likely to be the CFO in their household, less likely to be the breadwinner, and don't feel they have as much earning power as they have in the past.
The fact that divorced women (who have to take on managing finances and being the sole breadwinner of their household) are actually feeling more confident as time goes on, is proof that women who are more involved in their finances feel more empowered. That can look different for everyone, for some, it might mean simply knowing the passwords to key financial accounts. For others, it might mean being in charge of managing household long-term savings and finances.
No matter your marital status or financial situation, the adage "knowledge is power" certainly rings true when it comes to finances. Finding a trusted financial professional, working with them to build out a financial strategy and making a plan to learn about finances are great first steps to recovering that financial confidence.
* Allianz Life conducted an online survey, the 2019 Women, Money, and Power Study in April 2019 with a nationally representative sample of women ages 18+. The 2016 Allianz Life Women, Money, and Power Study was commissioned by Allianz Life Insurance Company of North America in October 2016 with some questions resurveyed from the 2013 Allianz Women, Money, and Power Study. 1,416 women, ages 25-75 with household income of $30,000/year or higher, completed the online survey.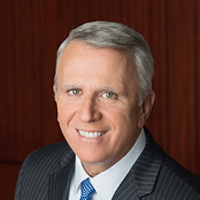 Vice President, Advanced Markets, Allianz Life
Kelly LaVigne is vice president of advanced markets for Allianz Life Insurance Co., where he is responsible for the development of programs that assist financial professionals in serving clients with retirement, estate planning and tax-related strategies.