Post-COVID Savings and Protection Strategies to Implement Now
Ongoing market volatility and economic strain caused by the pandemic are derailing many retirement strategies, but there are steps you can take to shore yourself up financially.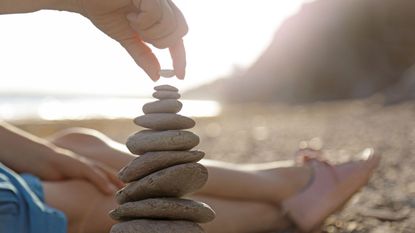 (Image credit: Getty Images)
When the COVID-19 pandemic hit the United States earlier this year, few could have predicted the full scope of its impact and the financial fallout now faced by many Americans. Extreme market drops and record levels of unemployment have many rethinking their financial situations both in the short and long term — especially when it comes to retirement.
Many are trying to adjust their finances and plan for an uncertain future. According to the recent Allianz Life Q2 Quarterly Market Perceptions Study (opens in new tab), well over half of Americans (58%) say the economic impacts of COVID-19 are having a negative effect on their retirement savings, and 45% say they have either reduced or stopped saving for retirement altogether because of the pandemic.
These numbers are troubling, but perhaps not shocking, as those who have lost their jobs may be more focused on redirecting money meant for retirement into more urgent needs. But people are worried about volatility continuing for the foreseeable future, with 65% worried a major recession is right around the corner.
Subscribe to Kiplinger's Personal Finance
Be a smarter, better informed investor.
Save up to 74%
Sign up for Kiplinger's Free E-Newsletters
Profit and prosper with the best of expert advice on investing, taxes, retirement, personal finance and more - straight to your e-mail.
Profit and prosper with the best of expert advice - straight to your e-mail.
So if your retirement strategy has been derailed by the pandemic, how can you get things back on track, and help protect savings from future risks? Here are a few ideas:
Revisit your savings strategy
If you've recently been laid off, or even furloughed, you may be making the difficult decision to reduce or stop saving for retirement. While it is certainly understandable for some, it's important that this reduction doesn't become permanent. When you're feeling on better financial footing, it will be important to ramp those savings back up (or potentially higher than they were before), to help make sure your retirement strategy isn't forgotten, and to make up lost ground if possible.
If you're still working, consider boosting your retirement savings now. After all, you're likely not going to as many restaurants and concerts as you were before the pandemic, and maybe you've even canceled a vacation or two. Consider putting those funds toward your retirement savings, or even an emergency fund. Since no one knows what the market will do in the future, one of the best things you can do now is be prepared, especially as worries over market volatility risks remain high.
Focus your attention on protection
Whether you're on the cusp of retiring or a little further out, if you're looking for ways to better protect your retirement savings, you're not alone. The study found over seven in 10 (72%) say the impacts of the COVID-19 pandemic are making them rethink how to protect their retirement savings from volatility.
While pulling funds out of the market in an attempt to deflect further losses might seem like a good idea, think again. These kinds of knee-jerk reactions can actually lock in your losses, and give you little time to recuperate your savings. Remember the market has historically always bounced back, so if it takes another plunge in the near future, stay calm and stay the course, particularly if time is on your side when it comes to when you decide to retire.
Consider researching financial products that can help provide you a level of protection. The number of people who agree that it is important to put some money into a financial product that offers a balance of potential growth and some level of protection jumped to 32% in this quarter's study, up from 27% in Q1. What's more, 45% say they are actually willing to give up some potential gains for a financial product that protects a portion of their retirement savings, up from 38% last quarter.
Working with a financial professional, you can determine your current risk exposure, and if a protection product — like an annuity — could work for your specific situation.
Revisit your retirement timeline
If you've had to press pause on your retirement savings, you may be wondering how you can close the savings gap left by the absence of new contributions. One of the ways to make up for lost ground is to delay your retirement date in order to have more time to build up savings.
While not always the most ideal situation, extending your working years not only gives you more time to bulk up your retirement savings, but it can also help you delay taking Social Security. The longer you wait to take your Social Security payments (up until you reach the age of 70 for your own benefit, or until your full retirement age if you are going to claim benefits based on your spouse's earnings record), the bigger the monthly check will be. So, while it might not sound like fun, waiting a bit to start retirement can have its benefits.
Prepare for the future
A majority of people (57%) say they wish they had a better financial plan in place before the pandemic hit. Taking time during this economic uncertainty to pause and revisit your financial strategy can help you be better prepared to weather future risks to your retirement, including ongoing market volatility and unforeseen black swan events like we have experienced over the last few months.
This article was written by and presents the views of our contributing adviser, not the Kiplinger editorial staff. You can check adviser records with the SEC or with FINRA.
Vice President, Advanced Markets, Allianz Life
Kelly LaVigne is vice president of advanced markets for Allianz Life Insurance Co. (opens in new tab), where he is responsible for the development of programs that assist financial professionals in serving clients with retirement, estate planning and tax-related strategies.