It's Never Too Late for These 5 Financial Resolutions
Less than a third of Americans resolved to achieve financial stability in 2019. Here are five easy ways to buck the trend and make a positive difference in your own financial life this year.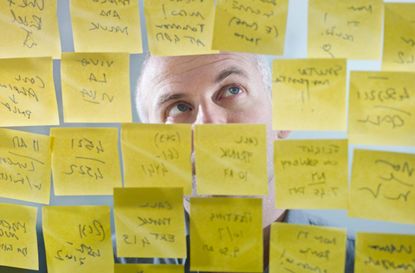 (Image credit: Diego Cervo/Roberto Fumagalli (Diego Cervo/Roberto Fumagalli (Photographer) - [None])
We are already well into 2019, and you, like many of us, may have already broken your New Year's resolution. Personally, I gave up sweets for a grand total of half an hour this year — a new record! Making and keeping a resolution or new habit can be challenging, but the idea of starting the year with a clean slate and improved habits certainly has its appeal.
While some Americans may choose to make big resolutions, sometimes the smaller, day-to-day ones are really the ones that can have the largest impact. This is particularly true when it comes to resolving to better manage finances. Making small resolutions and taking some initial first steps in 2019 can help put you on track for financial stability for years to come. And it is not too late to start.
Less than a third (27%) of Americans have said they are choosing to prioritize financial stability this year, according to the Allianz Life 2018 New Year's Resolution Study. And what's more concerning is that this is a decrease from last year, when 32% said they would prioritize financial stability.
Subscribe to Kiplinger's Personal Finance
Be a smarter, better informed investor.
Save up to 74%
Sign up for Kiplinger's Free E-Newsletters
Profit and prosper with the best of expert advice on investing, taxes, retirement, personal finance and more - straight to your e-mail.
Profit and prosper with the best of expert advice - straight to your e-mail.
The reasons for this loss of urgency vary, but across the board, many Americans are feeling more confident in their financial situation. In fact, fewer Americans are troubled about financial issues like stagnant wages and job security than they were in 2017. This may create the false impression that they don't need to focus on improving their finances in the new year. However, recent market volatility might be causing many to reconsider.
If you fall into this group, here are five easy resolutions you can still make for 2019, and some tips on how to keep them.
1. Make and stick to a budget
Nearly one in six Americans say that not having a budget is their worst financial habit. Creating a household budget can be one of the first and most effective steps to better manage your finances, and if you don't already have one, developing a budget should top your resolutions list this year.
Start by listing all your fixed expenses, like rent or mortgage payments, as well as other less critical expenses, like entertainment. Mapping those against your monthly income can help you assess your financial habits, and also help you identify where you can potentially trim back some spending.
Making a budget is one thing, but sticking to it is completely different. Find what works for your household when it comes to tracking expenses each month — for some it may be a budgeting app on your phone, while others may have more success keeping track via pen and paper.
Whichever way works best for you, once you have your budget determined, you have a roadmap for how the rest of the year should go.
2. Boost your retirement savings
Start 2019 off on the right foot by assessing your current retirement saving strategy. If you have a 401(k) plan through work, consider boosting your monthly contributions — particularly if your employer offers a match. Not taking advantage of a match is turning down free money.
You can also resolve to make more contributions to other retirement accounts you may have, like an IRA. Putting any additional funds — even $20 a month — can add up over time. You'll be much more likely to follow through on this if you can automate it each month, so a predetermined amount comes out of your paycheck and goes right into a designated retirement account. It is not so painful to live without if you don't see it in the first place.
3. Kick those bad financial habits
If you feel you often overspend on frivolous things, or if your saving strategy could use some help, 2019 could be your year to break those bad financial habits. This year, people reported that spending too much and not saving as much as they could are their two worst financial habits, according to the Allianz Life study.
Millennials are actually leading the charge when it comes to overcoming bad habits. Less than one-third (31%) said spending too much was their worst financial habit — down from 45% last year. In addition, less than a quarter (24%) said they are having issues with not saving any money this year, compared with the 32% who listed it as their worst financial habit a year ago.
No matter what age you are, everyone can make small tweaks here and there to improve their financial situation. For example, (with apologies to all you talented and hard-working baristas) consider cutting back on those daily $6 lattes and save them for a special treat on weekends. Little things add up.
4. Build up your emergency fund
Imagine you suddenly have to pay for a major expense, such as unplanned health care bills, a car accident or urgent home repairs. Would you have enough funds to cover them out of pocket? This is where an emergency fund comes in handy. According to the Allianz Life study, nearly a quarter (22%) of people cited building up their emergency fund as their top financial goal.
There are a few easy ways to add to an emergency fund, including automating deposits each month into a separate savings account, picking up odd jobs throughout the year, or fighting the urge to spend a tax refund or company bonus.
Find the saving solution that works best for you to start to sock away funds, and you'll feel better prepared should an unexpected emergency arise.
5. Foster a relationship with a financial professional
Despite feeling more confident in their financial situations, nearly one-third (31%) of Americans say they are more likely to seek the advice of a financial professional in 2019.
If you don't already have a financial professional, resolve to research and identify someone who can help you outline and manage your finances. They can also help you stick with your other financial resolutions.
For those who already work with a financial professional, use the new year as an opportunity to meet and identify some financial goals for 2019, and check in on how you're progressing against last year's resolutions.
Making changes to your financial strategy can seem intimidating, but by breaking it down into smaller, more-achievable resolutions, you may find you do a better job sticking with them for the next 11 months.
*Allianz Life Insurance Company of North America conducted an online survey, the 2018 Allianz Life New Year's Resolution Study, in November 2018 with a nationally representative sample of 1,278 respondents ages 18 years or older.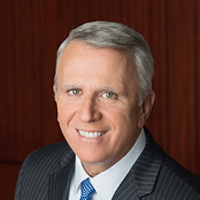 Vice President, Advanced Markets, Allianz Life
Kelly LaVigne is vice president of advanced markets for Allianz Life Insurance Co., where he is responsible for the development of programs that assist financial professionals in serving clients with retirement, estate planning and tax-related strategies.