Don't Be Fooled: 5 Steps to Help Avoid Financial Scams
Some savvy stay-safe tips to help protect yourself and watch out for family members at the same time.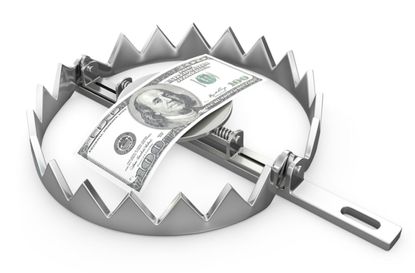 (Image credit: Zelfit)
Scam artists are more prevalent now than ever. In fact, Americans reported losing $1.5 billion to fraud in 2018, up 38% from 2017, according to the Federal Trade Commission. And in today's information age, when much of our financial life is managed through a computer, mobile phone or other electronic device, fraudsters have many tools at their disposal.
You might think that older Americans would be at particular risk, because they may not be aware of the different ways they could be swindled through what seems like an innocent or legitimate communication. However, according to the FTC, younger people were the most frequent victims, with 43% of people in their 20s reporting a loss to fraud, vs. only 15% of those in their 70s.
So, clearly, people of any age can fall prey to the increasingly sophisticated tactics employed by online criminals. That's why it's more important than ever to keep your guard up and protect your financial and personal information from would-be thieves.
Subscribe to Kiplinger's Personal Finance
Be a smarter, better informed investor.
Save up to 74%
Sign up for Kiplinger's Free E-Newsletters
Profit and prosper with the best of expert advice on investing, taxes, retirement, personal finance and more - straight to your e-mail.
Profit and prosper with the best of expert advice - straight to your e-mail.
Here are five strategies to help you avoid falling victim to a financial scam:
No. 1 – Don't freely give out information on your identity
Share your personal information on only a "need-to-know" basis. For example, avoid giving out your Social Security number if you have any questions at all about how secure it will be. Legitimate businesses typically avoid asking for this information unless needed, and even when they do, you can question it.
Share your phone numbers or your address only if absolutely necessary to complete a transaction that you initiated. And if you didn't initiate the transaction yourself, be extra careful — and read No. 2 below.
No. 2 – Don't share financial information
If an unrecognizable person or entity approaches you (typically by phone call or email) asking for credit card or bank information, turn down their request. Consider it an additional red flag if they tell you that something has happened to your account and they are here to protect it. This is a scare tactic frequently employed by scammers looking to take advantage of unsuspecting victims.
If you have any questions about the security of a financial account, call your bank or other financial firm directly (and look the number up yourself — don't use any number given to you). If you are concerned about whether your credit card information has been stolen, contact your card company immediately. Only by taking the initiative to call companies on your own can you check on the validity of any issues that are raised.
No. 3 – Don't fall for email scams
Most of us may, from time-to-time, receive a random email requesting that we take urgent action to avoid a financial loss or capture a windfall of money. It may appear to be from a friend who claims to be in trouble and needs you to send money to a specific bank account. It may be somebody you don't know (such as a foreign royalty or another exotically titled person) who claims you will benefit financially, but first you must send money to them. Or it may be from an entity asking you to click a hyperlink in the email, which will then ask you to pass along financial information. In some cases, the email may look authentic, with a company logo included.
In all of these cases, the best move is to ignore the message and delete the email without clicking on anything at all.
No. 4 – Don't be casual about passwords
The increasing requirement to access websites or phone apps using a login and password adds complexity to our lives. You need to keep track of all that information. Hackers have a way to crack simple or obvious passwords. Create passwords that incorporate eight or more characters, with upper- and lower-case letters, numbers and symbols like dollar signs or exclamation points. Try to vary passwords so you have more than just a few favorites in rotation, and change them every few months.
An alternative is to use a password program that will generate strong passwords and make it easy for you to access your accounts while reducing the likelihood of being hacked.
No. 5 – Don't fall for tax scams
A common scheme involves phone calls or emails from scammers claiming to be from the Internal Revenue Service, warning that you owe back taxes. What's worse, by using the guise of the IRS, they will claim that you could be subject to arrest if you don't provide them with payment. Or, they may claim that you have a refund coming. Don't fall for it. It is just a way to obtain information so they can access one of your financial accounts. Note that the IRS does not initiate contact with taxpayers by email, text message or social media channels requesting personal or financial information. Usually, it will contact people through regular mail.
Check the IRS website to understand how to know when it is really the IRS contacting you.
Be prepared to play defense
Financial scams are all too common these days. Protect yourself and watch out for family members too, including your elderly parents and your children (especially young adults). If you have any questions about the legitimacy of any communication you receive, check with a family member, trusted friends or your financial professional.
Ameriprise Financial Services, Inc. Member FINRA and SIPC.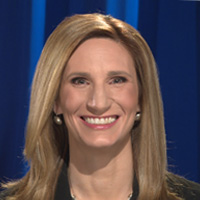 Senior Vice President, Financial Advice Strategy and Marketing, Ameriprise Financial
Marcy Keckler is the Senior Vice President, Financial Advice Strategy and Marketing at Ameriprise Financial. She leads the overall strategy for financial advice at the firm, including the Ameriprise Client Experience and Confident Retirement programs. Marcy has been with Ameriprise Financial (formerly American Express Financial Advisors) for more than 25 years in a variety of positions in financial planning, marketing and interactive development.