How to Freeze Your Credit and Stay Safe Online
Data breaches and hack attacks are a fact of life. To protect your identity and your financial information, use these three simple best practices. And if you really want to be safe, consider freezing your credit. Here's how.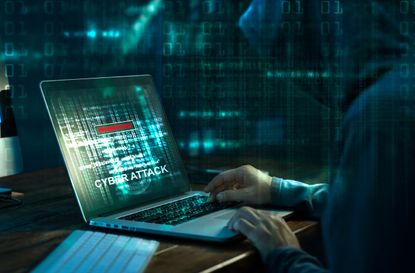 (Image credit: This content is subject to copyright.)
You know better than to answer that spam email from some Nigerian prince asking you to wire money — but anytime you send personal information through online forms or portals, you put your credit at risk.
It's not just obvious and cheesy scams that lead to trouble. Shopping, booking travel, banking and other activities you do online or through email create opportunities for your personal or financial information to be misused or stolen.
While many websites and companies take steps to protect visitors and customers, you can't rely on everyone else to keep you safe.
Subscribe to Kiplinger's Personal Finance
Be a smarter, better informed investor.
Save up to 74%
Sign up for Kiplinger's Free E-Newsletters
Profit and prosper with the best of Kiplinger's expert advice on investing, taxes, retirement, personal finance and more - straight to your e-mail.
Profit and prosper with the best of Kiplinger's expert advice - straight to your e-mail.
As we've seen multiple times over the past few years, major corporations are susceptible to data breaches — and even credit bureaus themselves don't do all they can to properly safeguard consumer data, as 2017's scandal with Equifax revealed.
So how can you stay safe online and protect your credit? And more importantly, what should you do if you feel your information was compromised?
Here's what you need to know.
3 Simple Best Practices to Keep Your Information Safe
There are a few basic steps you can take to avoid fraud, protect your credit and keep your information safe (opens in new tab).
1. Don't submit personal information on non https:// sites
Take a look at the URL in your browser right now. Does it lead with "http://" or "https://"?
It's a small but very important difference. The "s" in the URL stands for "security," and it's one piece of proof that a site upholds higher standards for keeping visitors' data safe.
"Http://" sites don't encrypt data that passes through the site (opens in new tab). "Https://" sites use a secure and encrypted connection between the site's server and your web browser, making it safer to transmit sensitive data like personal and financial information.
All this being said, if a site asking for that kind of information doesn't display the "https://" in its URL, seriously reconsider whether it's worth sending private data through such an unsecured portal.
"Https://" is a standard practice for ecommerce sites that handle payment information and for financial institutions — but it's becoming more and more common for all sites to use this kind of security. Any site asking for personal or financial info should take steps to protect it in return.
2. Use credit cards instead of debit cards when shopping online
Yes, credit cards can get you into serious financial trouble if you charge more to the card than you can truly afford to repay. But they also provide a measure of safety and security when you're making purchases online.
Unlike a debit card, there's no direct access to your checking account when you use a credit card. You can dispute fraudulent charges or issues with your credit card company, giving you some recourse if your information is stolen online.
With a debit card, on the other hand, you don't have that option. Anyone who has that information has a direct line into your checking account — and while your bank may help you cover some losses from fraud or theft, there's no changing the fact that your actual money is gone and out of your account until the issue is resolved.
3. Monitor your credit regularly and pull your report annually
Even when trying to stay safe online, things that are out of your control can compromise your security (like data breaches with third-party companies). In this case, you might not be able to stop something like fraud — but you can catch it quickly and prevent further damage.
Do that by monitoring your credit (opens in new tab) through a free service like Credit.com (opens in new tab) or Credit Karma (opens in new tab). You'll also want to pull your free credit report once every 12 months from AnnualCreditReport.com (opens in new tab). Review it for anything that looks strange or inconsistent — and report issues if you find any.
Think of these habits as best practices to always follow. Using these guidelines can help prevent fraud or theft of personal and financial info.
If you want to take things a step further, you can use a more extreme measure to lock down your info and stay safe online: Freeze your credit.
How to Go a Step Further with a Credit Freeze
If you want to be really safe, you can take the steps above — and then also consider freezing your credit. (Pro Tip: be sure to sign up for credit monitoring before you freeze your credit.) That restricts access to your credit report (opens in new tab), and prevents new lines of credit from being opened in your name.
If you want to set up a credit freeze (opens in new tab), you'll either need to call the credit reporting agencies directly or visit their website and make the request to freeze your credit. They'll need your Social Security number and some other personal information to set up the freeze.
(And yes, that may sound a little scary since we're talking about protecting your information, not giving it away willy-nilly. But the agencies require you share this so they can complete the process.)
Once the credit reporting agencies approve your request, they'll provide you with a personal identification number (PIN). Keep your PIN in a safe place and don't share this number with anyone — but make sure it remains in a place you can access! Losing your PIN can make unfreezing your credit down the road a major headache.
The Pros and Cons to Think About When You Freeze Your Credit
A credit freeze is one of the best ways to protect yourself and your information, and stay safe online. You can feel more peace of mind knowing that if anyone tried to access your credit report, they couldn't — and therefore, they couldn't fraudulently use credit in your name.
Other pros include the fact that a credit freeze won't hurt your score and it doesn't impact your credit itself. It just prevents anyone from pulling your credit report.
But there are some tradeoffs, too. For one, it can be a hassle to unfreeze your credit and requires some advanced planning when you need to do something like get a credit card or a loan.
Two, freezing and unfreezing your credit can come with small fees (usually no more than $10 each time). And again, if you lose your PIN, thawing out your credit becomes much more of a pain.
If you decide it's time to unfreeze your credit or need to unfreeze it so you can access it (which you'll need to do if you get a new credit card or apply for a loan like a mortgage (opens in new tab)), you'll want to be strategic about how you do so.
You can learn more about "thawing" your credit by reading this guide (opens in new tab).
What to Do If Your Credit Is Compromised
If you feel like your identity or personal info has been stolen, or if someone is committing fraud with that data, a credit freeze won't necessarily help. That's more preventative — and now you need to take quick action.
The first step is to contact the financial institution that manages the account you're concerned about, be that a credit card company or a bank. Dispute any fraudulent charges, then ask that the company to lock or close the account to prevent further damage.
Then, pull your credit report. (If you've already done this in the last 12 months, it will cost a small fee of about $12 to access. It's worth it in this case.) Review it for any accounts you don't recognize.
If you find any, immediately contact all three credit bureaus and file disputes with them:
You may also consider filing a claim with the Federal Trade Commission (opens in new tab) and filing a police report. Only once you start these processes and deal with the current danger to your credit should you set up credit monitoring and considering freezing your credit to prevent future problems.
Founder and CEO, Define Financial
Taylor Schulte, CFP®, is founder and CEO of Define Financial (opens in new tab), a fee-only wealth management firm in San Diego. In addition, Schulte hosts The Stay Wealthy Retirement Podcast (opens in new tab), teaching people how to reduce taxes, invest smarter, and make work optional. He has been recognized as a top 40 Under 40 adviser by InvestmentNews and one of the top 100 most influential advisers by Investopedia.