One of the Toughest Questions for Wealthy People to Answer
If you're rich, you need to be prepared for the day when your child asks you this question. Your ability to answer could be key to helping your family's wealth last for generations.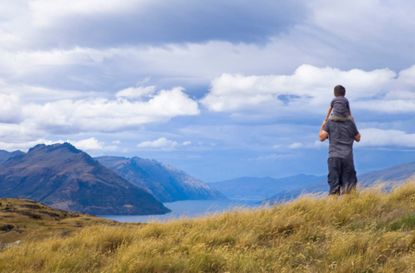 (Image credit: Jason Hosking)
"Dad — are we wealthy?" That's the exact question a seventh-grader recently asked of a client of mine. In the moment, poor Dad didn't know how to respond.
When we later chatted about the situation, our dialogue went something like this:
Me: Tell me more … why did that conversation make you uncomfortable?
Subscribe to Kiplinger's Personal Finance
Be a smarter, better informed investor.
Save up to 74%
Sign up for Kiplinger's Free E-Newsletters
Profit and prosper with the best of expert advice on investing, taxes, retirement, personal finance and more - straight to your e-mail.
Profit and prosper with the best of expert advice - straight to your e-mail.
Client: Well, I just didn't know what to say. It is obvious that we have wealth compared to some of my child's friends, but I wasn't clear on how to address that. I worry about what I share with my children because I don't want them to feel entitled.
Me: How does the wealth currently show up in the child's eyes?
Client: Well, one thing my children have noticed is that we travel a lot as a family whereas many of their friends' families do not.
Me: Interesting. Why do you put an emphasis on travel as a family?
Client: We believe it's important to expose them to different cultures, beliefs and ways of thinking to help them become well-rounded adults. We also believe it is a key part of their education and allows us to instill some of our values around giving back to others as we often participate in relief efforts during our travels.
Me: So, how could you shift your framing of what being wealthy means with your children to line up with your beliefs?
Client: Oh, I hadn't really thought of it that way before.
Me: That's quite normal. Let's talk through what it might sound like …
I often am approached by wealthy clients following Family Dynamics speaking events. All seem to be seeking answers to the same very important, yet very difficult, questions. What do I tell my children about our wealth? When and how do I tell them? Won't they already know, given their own comparisons of our home, cars and vacations vs. those of their friends? What do I say if they ask us if we are wealthy? How do we ensure that they grow up with a sense of purpose and not a sense of entitlement?
These questions require substantial thought. But taking the time to explore the answers could give families the tools they need to help protect their wealth, pass along their values and make sure their families secure their fortunes for generations to come.
It still surprises me that the thought process in this line of questioning often is limited to "financial" wealth, rather than considering the intangibles that come with a family's wealth. So, what's the difference?
Wealth holistically defined
Seeing that most people think about financial capital when it comes to wealth, oftentimes they don't think about all the forms of capital that helped them prosper. I urge clients to consider five additional areas:
Human Capital: includes the personal growth and development of family members, and their physical and emotional well-being. It's where the issues of Self-Awareness & Self-Management come into play … what some today refer to as "soft skills."
Intellectual Capital: includes developing financial, entrepreneurial and other skills, talents and capabilities of individual family members … what is often referred to as "hard skills."
Social Capital: includes the family name, reputation and social standing. For some families, it might also include philanthropy and volunteerism.
Spiritual Capital: may include a family's strong tradition of faith, family values and guiding principles.
Time Capital: encompasses how we spend our time, our most precious asset in today's fast-paced society.
While your family might prioritize these forms of wealth differently than others, the combination of your family's Financial Capital, Human Capital, Intellectual Capital, Social Capital, Spiritual Capital and Time Capital defines your family's true wealth. We call it "Family Capital."
A family's investment of time, financial and intellectual capital in the personal growth and development of its human capital, is essential to maintaining their financial capital over the long term. Seeing how these areas intersect and support one another can help cultivate these various dimensions of Family Capital. And that can help position your family to flourish today and for generations to come.
Putting it into practice
All this brings us back to the father whose seventh-grader put him on the spot, and the advice I gave him. We talked about how the family uses wealth as a tool to align with their values, the importance of education, diversity, acceptance, community, spending time together as a family and more. We then used the Family Capital model to explore a broader interpretation of the wealth and how that might be presented in a way that his child could understand. We also talked about how the model could be a useful tool in determining development needs for the family as they worked to prepare future stewards of the family legacy.
You see, this client was already utilizing his financial capital in a way that connected with some of his values and in a way that provided for the human, social and spiritual capital development of his family. But, he just hadn't seen it that way before. This offered a tremendous opportunity to reframe what wealth means!
Sustaining wealth for generations to come
In previous columns, I cited the three reasons why wealth tends to dissipate by the third generation.
Lack of communication and trust in the family.
Not properly preparing heirs.
No shared purpose.
The Family Capital model can be an incredible tool in helping families progress in all three of these areas. It serves as a model to broaden and increase communication and trust. It aids in the development plans of both individual family members and the collective family. And, it can certainly help a family to connect around a shared purpose attached to their core values.
In my previous columns in this series — "The Right Plan Can Bond Your Family Together Better Than Super Glue," "My Family Drives Me (Financially) Nuts," "Stop Pushing My Buttons! Family Tensions Can Prevent Forward Planning" and "Wealth: The Ultimate Magnifying Glass" — I shared research illustrating that the vast majority of reasons for the failure of generational wealth transfer are non-financial. Additionally, I pointed out there can be consequences if families do not exercise a high degree of purposefulness regarding the non-financial elements of their lives. We also explored what it takes to become an Enterprising Family and visited on how to thrive in an emotionally complex family system. We then looked at some of the unique complexities of families of financial wealth and how to navigate them.
What comes next
There are key concepts designed to help your family create a framework in approaching Family Dynamics. We will complete this series in the next month by exploring the next steps in how your family can start its journey in becoming an Enterprising Family.
Wells Fargo Wealth Management provides products and services through Wells Fargo Bank, N.A. and its affiliates. Brokerage services are offered through Wells Fargo Advisors. Wells Fargo Advisors is a trade name used by Wells Fargo Clearing Services, LLC, Member SIPC, a registered broker-dealer and separate non-bank affiliate of Wells Fargo & Company. © 2017 Wells Fargo Bank, N.A. All rights reserved. Member FDIC. NMLSR ID 399801 Wells Fargo and Company and its affiliates do not provide legal advice. Please consult your legal advisers to determine how this information may apply to your own situation.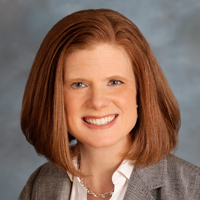 Head of Family Dynamics, Wells Fargo Private Bank
Katherine Dean is the Head of Family Dynamics for Wells Fargo Private Bank. Dean leads the ongoing evolution of the Family Dynamics program curriculum as well as the management of the Family Dynamics team that is distributed across the country. The Family Dynamics team helps families sustain their wealth across generations, by facilitating decision-making about the complex issues that arise as a result of substantial wealth.