Stop Pushing My Buttons! Family Tensions Can Prevent Forward Planning
All families are emotionally complex systems. But there are ways to defuse the inevitable friction every family experiences, and it all starts with you.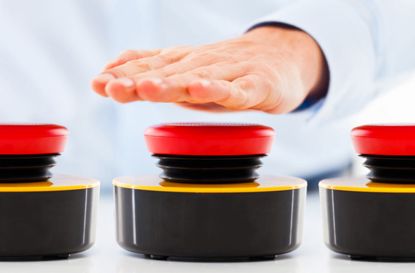 (Image credit: TommL)
Oftentimes it seems family members can push our buttons in ways that no one else can. The fact that we are generally more emotionally reactive to our families than anyone else makes it challenging to function well within our families. The emotion inherent within family relationships creates a dynamic tension between our desire to belong to our families, and our desire to assert our independence.
For the most part, we can manage this tension, as long as things are calm. It's when difficulties arise that tensions heighten and we run into problems. Survival instincts take over at those times, and we tend to react instinctively in an emotional manner, rather than a thoughtful and reasoned way. The point to remember is that these reactions are physiological, not personal.
When our anxiety rises, our brains are hard-wired to interpret it as danger. We automatically go into fight-or-flight survival mode — or, in some cases, freeze. We may take what someone says or does as a personal affront, when, in fact, it is not.
Subscribe to Kiplinger's Personal Finance
Be a smarter, better informed investor.
Save up to 74%
Sign up for Kiplinger's Free E-Newsletters
Profit and prosper with the best of expert advice on investing, taxes, retirement, personal finance and more - straight to your e-mail.
Profit and prosper with the best of expert advice - straight to your e-mail.
The Downward Spiral
Many families I come into contact with feel "stuck." Often something has taken place causing friction in the family, and no one is quite sure how to move forward. For example, one of my siblings once faced an extremely challenging time in his life that centered on his marriage. As the situation escalated, my brother started to withdraw from our family, leading ultimately to a complete break in all ties. I was furious. After all, from my seat, this was difficult to comprehend. I loved my brother. We grew up very close, and we enjoyed each other's company as adults. This experience led to family arguments, accusations and different versions of people's perceptions, which turned into their versions of reality. It was unhealthy and created a downward spiral. The tension ultimately infected the entire family.
Think about it though … the issue was not what our family was arguing about, but how we reacted to each other.
Have you had a disagreement with a family member that has been tough to get past? Have you found yourself holding a grudge years later, but don't even remember what caused the argument? This shows that often the underlying issue is irrelevant.
Take a Look in the Mirror
Getting "unstuck" and transforming your family requires you to first take a look in the mirror. That's right — at yourself. Looking at yourself isn't always easy, but our own behavior is the one thing we each can control. If you change your own behavior, rather than trying to change others, in due time, it will lead to a change in the family system.
This concept is supported by Bowen Family Systems Theory, originated by psychologist and researcher Dr. Murray Bowen. In fact, Bowen Family Systems Theory suggests that focusing on one's own self-awareness and self-management is the key to change.
Looking back at my own family situation, when my brother and I were each ready to approach our situation differently, the outcome changed. When we met up again for the first time in person, after a long work event far away from home for me, we were both nervous. My brother made the effort to drive a few hours to meet me in Charlotte. While filled with angst, we took a non-judgmental approach to listening and understanding one another. In the end, that hard work paid off. We are closer than ever, talk frequently and enjoy spending time whenever possible.
Viktor Frankl, a neurologist, psychiatrist and Holocaust survivor, is famously quoted as saying:
Breaking the Cycle
If I want to break undesirable patterns, you cannot expect the person you are at odds with to be the one to do it. You should own the situation. So what can you actually do?
Work to observe & change your own behavior, rather than seek to change others. You must be self-aware enough to recognize any patterns that you are locked in, and the part you play when things are spiraling out of control.
Seek to understand your own emotional reactivity and how it's keeping both you and the other person stuck. Spend time thinking about what you can do differently – and then actually do it. If you behave differently, then the result will, by definition, be different — for you and for the entire family.
Take advantage of that space "between stimulus and response" that Viktor Frankl referred to, and respond out of thoughtful choice, rather than emotional reactivity.
If you can learn to manage yourself better when engaging with others, while also experiencing strong emotions and while still acting more thoughtfully, everyone concerned will be better off.
In my previous columns ("The Right Plan Can Bond Your Family Together Better Than Super Glue" and "My Family Drives Me (Financially) Nuts") I shared research illustrating that the vast majority of reasons for the failure of generational wealth transfer are non-financial. And, I demonstrated that there can be consequences if families do not exercise a high degree of purposefulness regarding the non-financial elements of their lives. We also explored what it takes to become an Enterprising Family. Now, we've added a lens around how to thrive in an emotionally complex family system.
What Comes Next
There are key concepts designed to help your family create a framework in approaching Family Dynamics. We will continue in the next few months by exploring:
The unique complexities of families of financial wealth and learning how to navigate them.
The multiple dimensions of wealth, or "family capital," rather than seeing wealth as financially oriented only.
Wells Fargo Wealth Management provides products and services through Wells Fargo Bank, N.A. and its affiliates. Brokerage services are offered through Wells Fargo Advisors. Wells Fargo Advisors is a trade name used by Wells Fargo Clearing Services, LLC, Member SIPC, a registered broker-dealer and separate non-bank affiliate of Wells Fargo & Company. © 2017 Wells Fargo Bank, N.A. All rights reserved. Member FDIC. NMLSR ID 399801 Wells Fargo and Company and its affiliates do not provide legal advice. Please consult your legal advisers to determine how this information may apply to your own situation.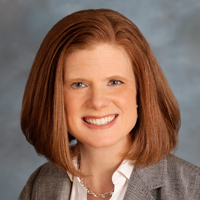 Head of Family Dynamics, Wells Fargo Private Bank
Katherine Dean is the Head of Family Dynamics for Wells Fargo Private Bank. Dean leads the ongoing evolution of the Family Dynamics program curriculum as well as the management of the Family Dynamics team that is distributed across the country. The Family Dynamics team helps families sustain their wealth across generations, by facilitating decision-making about the complex issues that arise as a result of substantial wealth.