My Family Drives Me (Financially) Nuts
When it comes to money, families have a lot of issues to work out. And there's a lot at stake. It all starts with communication.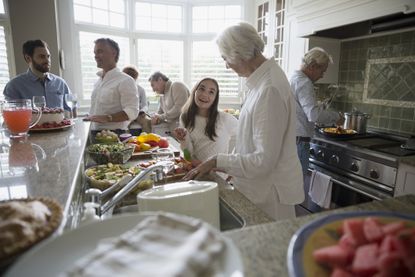 (Image credit: ?2015 Hero Images Inc. All rights reserved.)
Family gatherings should be filled with excitement and fun, but have you ever arrived for the celebration only to find yourself feeling annoyed or frustrated, and ready to turn around and go right back home? You are not alone. Most of us have felt this at one time or another.
And then, throw in a little money on top of it all, like an inheritance, and the potential for hurt feelings and misunderstandings can skyrocket!
We all have the best intentions when it comes to family. We love each other, we want the best for one another, but we often don't know how to interact. We need to work on our family dynamics, defined as "the patterns and processes by which a family navigates change, growth, expectations and decisions surrounding their wealth, values and goals."
Subscribe to Kiplinger's Personal Finance
Be a smarter, better informed investor.
Save up to 74%
Sign up for Kiplinger's Free E-Newsletters
Profit and prosper with the best of expert advice on investing, taxes, retirement, personal finance and more - straight to your e-mail.
Profit and prosper with the best of expert advice - straight to your e-mail.
An example of good intentions gone awry
I had a client who set up a very small trust for her son when he was very young to vest when he turned 18. Her decision was one based on tax efficiency, and aimed at providing the son with some small funds during his college years. But, lo and behold, the trust grew exponentially! Suddenly her 18-year-old was about to become a millionaire!
I asked her, "What have you told him? How have you prepared him?" She had no idea nor thought of the potential impact her decision might have. She did not think that her well-intended, tax-savvy move could turn into something with the potential ramifications of a teenager coming into a massive sum of money.
This windfall reminds us that real people will be affected with every financial and non-financial decision we make. In this example, my client still had options – the option to talk, to share her hopes and dreams for her son, and to work with him to transparently and openly bring him into the fold while helping to prepare him for a bright future.
Where families go wrong: It's a people problem
Have you heard of the saying "shirtsleeves to shirtsleeves in three generations"? Unfortunately, there's a lot of truth in it. According to leading research, 70% of wealth dissipates by the third generation due to these three main issues
A lack of family communication and trust.
A lack of preparation of heirs.
Not having a family mission statement in place.
All of these variables are about people. In fact, the vast majority of the reasons for the failure of generational wealth transfer are non-financial.
In reality, most of us tend to spend a lot of time making financial decisions pertaining to how to minimize taxes or transfer our assets effectively through a well-thought-out estate plan. These are all really important decisions to make. But they have very little, if anything, to do with people and the impact our decisions may have on those we love the most.
What families worry about
I spend a lot of time talking to families. Do you know what I hear the most? Here are some examples:
"I don't want to mess up my kids!"
"I have questions, but I don't feel comfortable asking my parents as they might see it as me just looking for a handout."
"I want to join the family business, but I'm not sure how to get my parents to take me seriously."
"I'm not sure what to tell my kids or when to tell them."
Do you get the picture? Families are worried about how to work together, and they are stuck in figuring out how to move forward.
How families can get on the right track
Fear not! Help is just ahead, and it starts with families taking some time to do some thinking, not about finances, but about values and each other.
Considering the research on how families tend to squander their wealth over the course of three generations, I'd ask you to reflect on the impact you could have on your own family. What would happen if you were more deliberate in designing your family's future by focusing on these non-financial, qualitative elements? After all, possibilities become realities by design, not by default.
What possibilities could you transform into realities if each family member clearly articulated his or her values and defined a vision and mission for themselves, and then you worked together to identify a set of shared family values, and vision and mission for your family?
What possibilities could you transform into realities if you then used your shared purpose to strengthen family communication and cohesion, and to develop the personal and leadership capabilities of individual family members?
The possibilities are yours to decide.
What comes next
Want to learn more? Join me! Over my next four columns, I will lay out key concepts designed to help your family create a framework in approaching Family Dynamics.
During our journey together, we will explore:
1. What is an Enterprising Family, and how do we work toward becoming one?
2. How can we transform into a cohesive family? Understanding families as complex emotional systems.
3. Naming the unique complexities of families of financial wealth and learning how to navigate them.
4. Embracing the multiple dimensions of wealth, or "family capital," rather than seeing wealth as financially oriented only.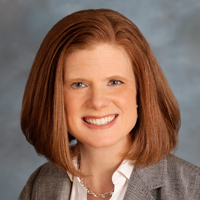 Head of Family Dynamics, Wells Fargo Private Bank
Katherine Dean is the Head of Family Dynamics for Wells Fargo Private Bank. Dean leads the ongoing evolution of the Family Dynamics program curriculum as well as the management of the Family Dynamics team that is distributed across the country. The Family Dynamics team helps families sustain their wealth across generations, by facilitating decision-making about the complex issues that arise as a result of substantial wealth.