Why Mark Zuckerberg Wrote a Letter (and You Should Too)
Passing down to your heirs your intentions for your money is just as important as passing down the money itself. Writing one letter can make all the difference. Here's how.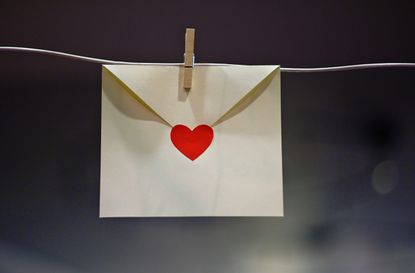 (Image credit: ANSEL OLSON)
On Dec. 1, 2015, days after Mark Zuckerberg and Priscilla Chan had their first child, they posted a lengthy letter (opens in new tab) to her on Facebook.
"Dear Max," it starts. "Your mother and I don't yet have the words to describe the hope you give us for the future."
The letter goes on to describe the new parents' vision for their daughter and the generations that follow her. Their mission for their philanthropic efforts is "advancing human potential and promoting equality," and they plan to devote 99% of their Facebook shares to this end. To bring about these changes, the Chan Zuckerberg Initiative was established, with the intention that Max, along with her family, will continue its philanthropic efforts into the future.
Subscribe to Kiplinger's Personal Finance
Be a smarter, better informed investor.
Save up to 74%
Sign up for Kiplinger's Free E-Newsletters
Profit and prosper with the best of Kiplinger's expert advice on investing, taxes, retirement, personal finance and more - straight to your e-mail.
Profit and prosper with the best of Kiplinger's expert advice - straight to your e-mail.
Even though most people don't have billions of dollars to consider, Zuckerberg's simple solution of writing a letter about the couple's intentions for their wealth in relation to their daughter is a model most people should follow.
What Does Your Money Represent?
Without clearly expressed intentions, it's easy for an inheritance to cause confusion, guilt or animosity.
Consider what most people do: They call an attorney, sit around a fancy conference table with him and decide how their assets will be distributed — without consulting their heirs. Or they name an executor, and she decides how the assets will be handed out once they die.
This is a disaster for your heirs. Why? Because money is never only about "money." We are emotional beings and form stories about the meaning of our inheritance. Emotions are particularly unstable when someone close to us dies. We are grieving, trying to make sense of our own mortality, and internally resolving our feelings about that person. It's easy for misunderstandings to arise.
Think about this example: A father draws up a trust for his three children. At the time of its creation, two children are adults, but the youngest child is only 9. So, in the trust, he divides the money equally between the three children but stipulates that the youngest child must get permission from the executor to spend any of her inheritance. The father dies 20 years later — but he'd never updated his trust. So now the youngest daughter is 29 years old but can't spend a penny of her inheritance without getting permission, while the other two children have the funds transferred to their accounts immediately.
Without an explanation of what her father was thinking, his daughter's internal dialog could go something like this:
Maybe my father didn't trust me as much as he trusted my brothers. Maybe he didn't think I could handle the money. I always knew I was his least favorite; this proves it.
And so it goes into a downward spiral of self-loathing, when the real explanation is that her father simply forgot to update his trust and didn't realize the stipulation about money not going directly to his youngest daughter would still apply once she was an adult. Without a written explanation — and no way to ask him — the daughter is left to come up with her own conclusions about his intentions.
Whole families have been divided over inheritance fights. Often, stories are what turns heirs into enemies and causes them to put their desires above their relationship with their co-inheritors. These stories lead them to feel vulnerable, and money or keepsakes from the family estate become a representation of their self-worth.
When assets are being distributed among heirs, it's common to hear phrases like these: No way are you getting that clock; Mom promised it to me decades ago; my brother always got the best, for once I deserve more; you never cared about the meaning of family heirlooms, you just want whatever's most valuable because you're pretentious.
When Keepsakes Represent Love
Your possessions and collectibles take on a personality. That teapot you bought your daughter when she was 6 represents her innocence. The butterfly necklace your mother always wore represents decades of family dinners, going to the beach together and your parents' strong marriage. Your grandfather's camera represents the joy and discovery you felt as a young boy when you first went on a photo adventure with him.
Emotional attachment to possessions is something that usually happens somewhat haphazardly. But it doesn't need to be that way. You can create more love, connection and meaning with your loved ones by explaining the significance of treasured possessions and listening to them when they speak about what they appreciate. This isn't about the monetary value of an item; it's about its place as a part of the family narrative.
Extending Personality to Money
Money represents your life, too. If you're a stingy penny-pincher, your money may be tainted in the minds of your heirs — especially the ones who were closest to you. They'll likely avoid spending it — to honor your memory — or, on the other end of the spectrum, they may spend like a sailor to compensate for what they feel was missing while you were alive.
Inheriting money can be confusing. What are we supposed to do with this gift? What did the giver intend? If it's not explicitly spelled out what the funds are for, it can leave your heirs feeling uneasy.
This isn't to say that you should control every penny from beyond the grave. What I'm talking about is a simple letter or a statement that relieves your heirs of guilt and the responsibility of figuring out your intentions.
Don't Make Your Heirs Guess Your Intentions
For each heir, consider your relationship with them, their personality and your dynamic together. Try as best you can to put yourself in their shoes and think about these questions:
If they receive money from you, what kinds of concerns might arise about how they should use it?
What do you want them to know about the money?
Why are you giving it to them?
Why do you love them?
Then write a simple letter explaining your gift. My advice is to keep this separate from your will or trust (although it's a good idea to include the letter with your legal documents to be handed over at the appropriate time). Consult with your attorney about what action is best for your situation.
Below are a few examples. They're short, but you can see how these statements can make a world of difference in how your heirs respond to and enjoy their inheritance.
Example 1:
Dear Jessica, I spent my whole life saving for a better future. The problem was that when I reached the end, I realized that I should have spent a little on making my life more magical along the way. I'm so grateful to have been your aunt; seeing you grow and progress brought me so much joy. I hope this money can bring a little more magic into your life.
Now Jessica doesn't need to wonder if she should save the money or do something practical with it. She knows exactly why her aunt gave it to her.
Example 2:
Dear Robert, you have been the ideal son. We're so lucky to have been your parents. Because we trust you completely, we're transferring all of our assets to you upon our deaths. We do hope, however, that you will use a portion to ensure your children receive the best education possible and continue offering at least 10% to charity or philanthropic causes. We love you and know you will do what's best.
Now Robert knows exactly what is expected of him and will be inclined to honor his parents' wishes of providing an education for his children and participating in philanthropy.
Example 3:
Dear Kylie, you are one of the strongest people we've ever known and we're not just saying that because we're your parents. The trust we set up will provide for your basic living expenses, but the rest is up to you. Follow your dreams, do big things, make a life you're proud of. The trust will provide a safety net, but you probably won't even need it. You're going to fly! We know that some parents in our position might give more money to their children, but you've always known how we feel about that. That's why you didn't get a Porsche on your 16th birthday! We believe in you and your ability to work hard and make something of yourself based on your own merits. Always know that we love you more than words can express.
Now Kylie understands why her parents provided her only with living expenses and gave the rest of their money to charity.
As you can see, just a handful of sentences is all it takes. Whether you have a few meaningful keepsakes to pass on or a sizable inheritance, writing a heartfelt note to your heirs about your decision gives them closure.
Founder and CEO, Paragon Road
Laura A. Roser is the founder and CEO of Paragon Road, the leading authority in meaning legacy planning (passing on non-financial assets, such as values, wisdom and beliefs). For more information about legacy planning, visit www.paragonroad.com (opens in new tab).