Warning: 3 Serious Red Flags about Financial Advisers
Disclosures pulled from actual adviser profiles show three major red flags you don't want your financial professional to have.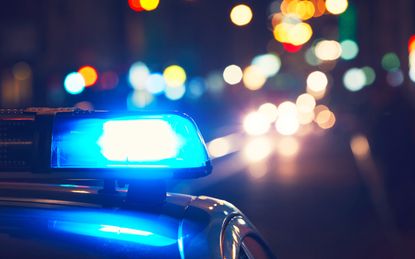 (Image credit: This content is subject to copyright.)
Did you know that anyone can use the title "financial adviser"? That's why it's crucial for investors to know what to look for in a financial professional. But even when you find a financial adviser who checks off many of the boxes you're interested in, there may be some red flags lurking in the shadows if you don't know where to shine your flashlight.
How do we find these troublesome adviser disclosures, and what are the red flags to you should be wary of?
Examples of Actual Disclosures
Investment advisers generally are required to disclose a variety of regulatory, disciplinary or criminal charges. Below are actual disclosures pulled from advisers' profiles.
Subscribe to Kiplinger's Personal Finance
Be a smarter, better informed investor.
Save up to 74%
Sign up for Kiplinger's Free E-Newsletters
Profit and prosper with the best of expert advice on investing, taxes, retirement, personal finance and more - straight to your e-mail.
Profit and prosper with the best of expert advice - straight to your e-mail.
While ultimately each individual needs to make their own decision about the importance of such disclosures, here are some that you may find especially concerning and might not expect from a financial professional.
1. Felony Convictions or Charges
When you vet a potential financial adviser via BrokerCheck you probably don't want to see a felony conviction or charge. A financial adviser who breaks the law and is found guilty is troubling, to say the least, and probably wouldn't sit well with most investors.
2. Allegations of Fraud
Even if a financial adviser claims no liability for an allegation of fraud, a large settlement could signal some degree of guilt for the claim brought against an individual or his firm. As an investor, you want to avoid any financial adviser who has a claim of fraud against him or her. The risk of working with someone who has the potential to defraud you is likely not worth any proposed benefit.
3. Allegations of Unsuitable Investments/Breach of Fiduciary Duty
Claims that an investor was put into unsuitable investments are serious business. They typically mean that the claimant was harmed by the actions of his or her financial adviser. In other words, the financial adviser likely put his or her interests ahead of the investor. Here's an example of something you don't want to see on your financial adviser's disclosure record:
Doing Your Own Search for Disclosures
In order to find these disclosures, you need to know where your adviser is registered. (If you are not sure, see How to Check a Financial Adviser's Credentials the Right Way.) For financial advisers registered with a broker-dealer, check for disclosures at BrokerCheck. For financial advisers who are independent and registered with the state, check the Investment Advisor Public Disclosure (IAPD) website and then look at Part 2 of the firm's filed ADV.
What to Do About Red Flags
Look for red flags when considering a financial adviser and take them seriously. Your financial well-being is crucial to your future, and you deserve to work with an honest, ethical professional. If any situations cause you to pause, I encourage you to follow your instincts and err on the side of caution.
If the financial adviser you're currently working with has any red flags you find after the fact, don't hesitate to ask him or her about them and express your concerns. And if you're not satisfied with the conversation, it's probably time to move on.
Conclusion
Being able to trust the people who help manage your money is a must. Knowing the red flags to watch out for can only help you make an informed decision about who you hire as your financial adviser.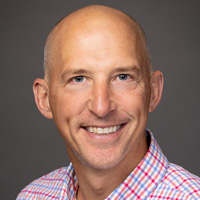 Founder, Lake Road Advisors, LLC
Paul Sydlansky, founder of Lake Road Advisors LLC, has worked in the financial services industry for over 20 years. Prior to founding Lake Road Advisors, Paul worked as relationship manager for a Registered Investment Adviser. Previously, Paul worked at Morgan Stanley in New York City for 13 years. Paul is a CERTIFIED FINANCIAL PLANNER™ and a member of the National Association of Personal Financial Advisors (NAPFA) and the XY Planning Network (XYPN). In 2018 he was named to Investopedia's Top 100 Financial Advisors list.