Form ADV: It's Like a Background Check for Your Financial Adviser
Investors curious about how their financial professional operates (including fees and any possible conflicts of interest) just need to take a look at their Form ADV. Here's how to read it.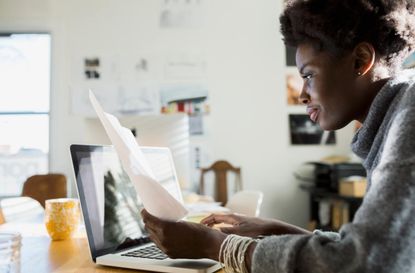 (Image credit: Copyright)
If you've ever worked with a financial adviser, you may recall receiving a copy of their firm's Form ADV. But did you know what it was or how you should use it?
Before you hire someone to manage your money, you should always review a copy of their firm's Form ADV. This is a required form used by investment advisers to register with the Securities and Exchange Commission and state securities authorities. Investment advisers must make this form available to anyone who requests it. If you'd rather find it yourself, you can access the form on the SEC's Investment Adviser Public Disclosure (IAPD) website at https://www.adviserinfo.sec.gov/IAPD/. It takes a little poking around, though. Go to the site and search for your adviser's firm (only firms have ADVs, not individual advisers). The ADV shows up as two clickable, dark blue buttons listed under the firm's name.
The information contained within a Form ADV is important for all potential and current investors. Just as you would thoroughly research any important financial decision, like buying a home or a car (despite, as Meb Faber points out, people spend more time researching TVs than retirement options), you should take even greater care when considering a financial adviser who will manage your money.
Subscribe to Kiplinger's Personal Finance
Be a smarter, better informed investor.
Save up to 74%
Sign up for Kiplinger's Free E-Newsletters
Profit and prosper with the best of expert advice on investing, taxes, retirement, personal finance and more - straight to your e-mail.
Profit and prosper with the best of expert advice - straight to your e-mail.
Here's how to read a Form ADV and what every investor needs to look for.
What You Need to Know
There are two parts to a Form ADV. Part 1 is fairly straightforward and simply discloses to the public information about the business, ownership, clients, employees, business practices, affiliations and any disciplinary events of the adviser or its employees. In other words, Part 1 shares basic business details. If you're on the SEC's website, Part 1 can be found by clicking on the dark blue button labeled "View Latest Form ADV Filed," on the left under the firm's name.
Part 2 of Form ADV is what you, as the investor, should read carefully. Everything in this section must be presented in an easy-to-understand narrative format. In this section, you will find details about the types of advisory services the firm offers. You will also discover information on how a financial adviser charges fees and any conflicts of interest. Moreover, Part 2 offers an in-depth look at the business background of the firm's management. On the SEC's website, Part 2 is found by clicking the dark blue button labeled "Part 2 Brochures."
Part 1 provides the surface-level business information and generally doesn't offer any surprises, but Part 2 goes deeper to disclose truths that can impact whether you decide to work with someone.
What to Look for in the Form ADV Part 2A – Firm Brochure
What you are getting, how much you pay for it, and incentives/conflicts of interest are the main items to look for. Below are where you can find it:
ITEM 4 Advisory Business
Understand the complete list of services a financial firm offers. If you are interested in working with someone who offers comprehensive financial planning for instance, verify that they do, in fact, provide that service. This part of the Form ADV will let you know if the financial professional you're considering offers investment advice, asset management, financial planning services or a combination of services.
ITEM 5 Fees and Compensation
You also want to make sure that you understand their fee schedule. Many financial firms have a tiered or flat fee schedule where the investor pays a certain percentage of the assets managed. What that percentage is varies by adviser, so be sure to look so you know exactly what you would wind up paying for their services and if there are additional fees on top of the standard management fee.
TIP: Remember it's the total fees you pay that's important, not just the advisory fees. Pay special attention to types of investments you would have. Mutual funds tend to cost an additional 0.5% to 1% fee on top of your advisory fees. (For further details click on Understanding Your Fee Schedule.)
ITEM 9 Disciplinary Action
This is a no brainer. If there is any history of disciplinary action taken against the financial institution you are considering, steer clear.
ITEM 10 Other Financial Industry Activities and Affiliations
Conflicts of interest are a biggie to watch out for. These are the things that have the potential to prevent a financial adviser from acting in your best interest. For instance, if the financial adviser you're considering is also licensed to sell insurance, they would disclose that here as a conflict of interest, because they earn a commission from selling that financial product. This doesn't mean that a financial adviser would sell you something you don't need, but the possibility exists, and therefore it's a conflict of interest investors must be made aware of.
How to Use It
As you're considering which financial professional to work with, it's imperative to take the time to compare each firm's Part 2 side-by-side. This will help you understand where the firms you're considering differ and which ones can offer you the greatest value for the fees they charge.
The Form ADV makes it possible for investors to vet potential financial advisers and verify the information you are told by a representative is accurate. You will know which financial advisers are held to the highest fiduciary standard of putting your best interests above their own by what is disclosed in Part 2.
One of the best ways you can use the Form ADV is when you interview firms you're considering giving your business to. Review their Form ADV in advance and prepare a list of questions for your first meeting. This can help make an initial meeting highly productive and insightful for you as you're carefully considering which financial adviser to work with.
The Form ADV helps arm investors with the knowledge they need to make a fully informed decision. When it comes to your financial well-being, you can never be too careful. And selecting the right financial adviser for you is an important step that deserves the protections a Form ADV provides with its public disclosures.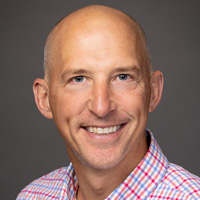 Founder, Lake Road Advisors, LLC
Paul Sydlansky, founder of Lake Road Advisors LLC, has worked in the financial services industry for over 20 years. Prior to founding Lake Road Advisors, Paul worked as relationship manager for a Registered Investment Adviser. Previously, Paul worked at Morgan Stanley in New York City for 13 years. Paul is a CERTIFIED FINANCIAL PLANNER™ and a member of the National Association of Personal Financial Advisors (NAPFA) and the XY Planning Network (XYPN). In 2018 he was named to Investopedia's Top 100 Financial Advisors list.