Why Your Financial Adviser Doesn't Text You
Everyone texts, but have you ever gotten a text from your financial planner? Probably not. There are rules about that sort of thing, and FINRA is cracking down.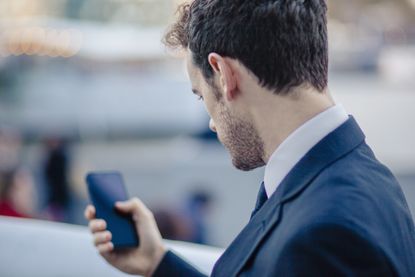 (Image credit: This content is subject to copyright.)
Don't call me, I'll text you.
These days, most of us would rather avoid making phone calls, and are often startled when our smartphone rings. Millennials' preference for texting over calling is legendary (try searching "Millennials hate phone calls" for amusing evidence), but digital denizens of all ages cherish the efficiency and convenience of ticking things off our to-do list with a quick whirl of taps and clicks.
If you've ever been frustrated by a financial adviser who insists on returning your texts with emails, phone calls, meeting requests or (gasp) actual paperwork, you should know there's a very good reason behind their old-fashioned ways. Their firm's Written Supervisory Procedures (WSPs) likely prohibit texting, especially from personal devices. Such policies are in place to protect consumer, adviser and firm (and markets) by ensuring that all electronic communications are fully documented and available to discovery procedures in the event of a dispute or legal claim.
Subscribe to Kiplinger's Personal Finance
Be a smarter, better informed investor.
Save up to 74%
Sign up for Kiplinger's Free E-Newsletters
Profit and prosper with the best of expert advice on investing, taxes, retirement, personal finance and more - straight to your e-mail.
Profit and prosper with the best of expert advice - straight to your e-mail.
Now, the Financial Industry Regulatory Authority (FINRA) is stepping up investigations on firms and advisers for insufficient monitoring and recording of electronic communications. This has become a top priority for FINRA, which recently issued a 2017 Examination Priorities Letter stating "FINRA will review firms' compliance with their supervisory and record-retention obligations with respect to social media and other electronic communications in light of the increasingly important role they play in the securities business. We note that these obligations apply to business communications irrespective of the medium or device used to communicate" FINRA's latest guidance for Social Media and Digital Communications enforce the rules.
In extreme cases, texting in violation of WSPs could be an early warning that an adviser is not conducting business on the up-and-up. Many advisers have been fined, suspended and/or banned from FINRA-regulated businesses for texting on personal devices as part of broader investigations into fraudulent or irresponsible transactions. More commonly, it is done out of benign carelessness.
If an SMS or social media correspondence with an adviser isn't being reviewed and recorded, it will be more difficult (and perhaps more costly) to pursue a complaint in the event that investments, fees or personal information are mishandled in any way.
FINRA's rule on "Social Media and Electronic Communications Supervision and Retention" requirements from the 2017 Examination Priorities Letter is crystal clear: "Under U.S. Securities and Exchange Commission (SEC) and FINRA record-retention requirements, firms must ensure the capture of business-related communications regardless of the devices or networks used. A firm must capture and maintain all business-related communications in such a way that the firm can review them for inappropriate business conduct."
Advisers should be concerned about undocumented correspondence (including unauthorized use of personal email and social media accounts) for the same reason; if they are doing their job with integrity, these records are their best defense. Moreover, FINRA has stepped up enforcement actions over the last few years. Based on the annual analysis of FINRA disciplinary actions released by the law firm Eversheds Sutherland (US) LLP, there was an 87% increase in fines from 2015 ($94 million) to 2016 ($176 million). FINRA fines and suspensions for books and records violations reached record levels in 2016, and there's no sign that this trend will slow down. Overall, fines have increased by 529% since FINRA assessed fines of $28 million in 2008. Already in 2017, at least two advisers have been fined $7,500 each and suspended for as much as 60 days for communicating with clients via text on their personal smartphones.
Investors should ask some pointed questions of advisers who routinely correspond by text: Does this conform to their firm's WSPs? Does their firm review and record client communications on all devices, platforms and networks, including the device your adviser is using? If so, can they provide reports and audit history confirmation (by the firm's compliance officer, for example) that this is, indeed, the case?
Fortunately, firms are beginning to streamline supervision and compliance activities and protect sensitive firm and client data. As more firms develop corresponding policies and procedures to ensure proper supervision, review and retention, texting may become a more common (and legitimate) practice for financial advisers. Archiving these communications not only reduces risk for advisors and clients, it's also good measure for the future as the net worth of Millennials is projected to increase from $4 million in 2015 to $20 million by 2030. Firms and advisers are increasingly targeting this age group for new business, and the ability to engage them on their preferred communication channels confers a valuable competitive advantage.
As much as we like to take care of business via text message, investments should only be entrusted to a firm that upholds clear directives. How efficient and convenient would all that texting seem if the adviser were to be suspended for months? Given the pace of digital transformation in the financial services industry, asking questions about an adviser's compliance and technology set-up is simply smart investing. Even if it means having to pick up the phone.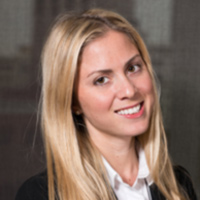 Corporate Counsel and Regulatory Advisor, Smarsh
Marianna Shafir, Esq. is Corporate Counsel and Regulatory Advisor at Smarsh, a leader in comprehensive digital archiving.