How to Check a Financial Adviser's Credentials the Right Way
You're looking up a financial professional, but you can't find them on FINRA or the SEC's website. Is that a red flag, or did you just look in the wrong spot?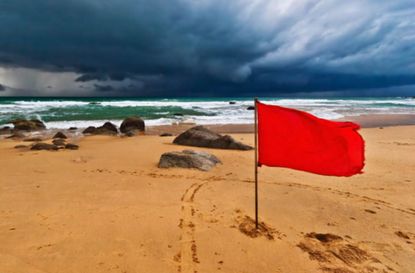 (Image credit: kushchoff@gmail.com)
When it comes to selecting a financial adviser, researching qualifications, credentials and registrations is something everyone should do. But why is it that you can't always find the financial adviser you're vetting on commonly known websites like FINRA and the SEC? While it might seem like a red flag — and occasionally it can be a red flag — usually the answer is a simple one.
I had a prospective client reach out to me recently with this very valid question and concern because they were searching for me on these websites and coming up empty. I realized in my response to this couple how confusing it must be for investors to navigate the various institutions that regulate financial advisers to verify financial professionals.
Here is why not all financial advisers are registered with the SEC and how you can still verify the credentials of financial advisers you're considering hiring.
Subscribe to Kiplinger's Personal Finance
Be a smarter, better informed investor.
Save up to 74%
Sign up for Kiplinger's Free E-Newsletters
Profit and prosper with the best of expert advice on investing, taxes, retirement, personal finance and more - straight to your e-mail.
Profit and prosper with the best of expert advice - straight to your e-mail.
Who Regulates Financial Advisers?
The reasons it can be confusing to research registrations for financial professionals are twofold. First, financial professionals have multiple governing bodies, depending on what type of firm they work for — either a broker-dealer (FINRA) or a registered investment adviser (SEC or the state). Second, there is no official regulation in place over the use of the titles "financial adviser" or "investment adviser." Because financial professionals use these titles liberally, it can make it even harder for individuals to find the appropriate background information.
Related content: Follow These 3 Steps When Selecting a Financial Advisor
If a financial professional is or works for a broker-dealer, they are regulated by the Financial Industry Regulatory Authority (FINRA). A broker-dealer is a person or firm that buys and sells securities. These individuals or firms operate as both a broker and a dealer, hence the name. Firms like Edward Jones, Morgan Stanley and Ameriprise are broker-dealers.
Broker-dealers are held to the suitability standard, which requires them to "reasonably believe that any recommendations made are suitable for clients, in terms of the client's financial needs, objectives and unique circumstances. A key distinction in terms of loyalty is also important, in that a broker's duty is to the broker-dealer he or she works for, not necessarily the client served." Read more: Choosing A Financial Advisor: Suitability Vs. Fiduciary Standards
You can research broker-dealer professionals by visiting the FINRA BrokerCheck website: https://brokercheck.finra.org.
If a financial professional is or works for a registered investment adviser (RIA), they are regulated by either the SEC or state securities authorities. An RIA, as defined by The Investment Advisers Act of 1940 is a "person or firm that, for compensation, is engaged in the act of providing advice, making recommendations, issuing reports or furnishing analyses on securities, either directly or through publications." RIAs have a fiduciary duty to their clients, which means they have a legal obligation to provide suitable investment advice and always act in their clients' best interests, putting them before what's best for themselves.
You can research RIAs and their professionals by visiting the SEC website: https://www.adviserinfo.sec.gov
What It Means If a Financial Adviser Isn't Listed
As you are researching potential financial advisers for your wealth management and financial planning needs, you may try to look them up on these websites. If your search doesn't yield a result, here are a few reasons why:
1. You are looking for them in the wrong place.
If you are trying to look up a financial adviser's registration and coming up short, make sure you are looking in the right place. Maybe you are looking for a broker-dealer on the SEC's website or an RIA on the FINRA website. Double-check which type of adviser you're considering, and that will inform you which regulatory authority you need to check with. If you aren't sure, ask the adviser!
2. You are using the wrong or incomplete information.
When you are researching a financial adviser, make sure all the information you're plugging into the search query is accurate. Misspelling a name, location or CRD # can make it appear a financial professional isn't listed, when, in fact, they are. Also, be on the lookout for nicknames or individuals who may go by their middle name.
3. They aren't registered.
If you have searched in both places, have triple-checked the information you're inputting, and still yielding no results, then it is quite possible the financial professional you are considering isn't registered with either FINRA or the SEC or state. This is a red flag, and it means they may be using the title of financial or investment adviser without any authority or oversight to do so.
My firm, Lake Road Advisors LLC, is an RIA registered with the state of New York. You will find it listed on the Investment Adviser Public Disclosure website. In addition, because I used to work for a broker-dealer from 1999-2012. You can also find my history during that time at FINRA's BrokerCheck website. In the case of the prospective client who was trying to research me, they didn't understand why I was no longer registered after 2012. The reason is because I was no longer employed at a broker-dealer. I moved to an RIA, which is under a different regulatory authority.
The Bottom Line for Investors
By not understanding and using the right tools to conduct this important research, it can cause unfounded skepticism and mistrust of a financial adviser's qualifications.
That being said, it is always better to be safe than sorry. You can never be too thorough when it comes to your wealth and personal finances. Therefore, if you are considering a financial professional and you come up short on answers in your research, I hope all investors will do what my prospective clients did and ask the adviser directly. They should be able to demonstrate their registrations and qualifications quickly and easily. If a financial professional can't, then listen to your instincts and move on.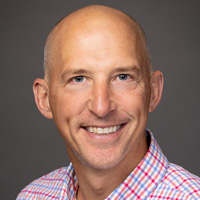 Founder, Lake Road Advisors, LLC
Paul Sydlansky, founder of Lake Road Advisors LLC, has worked in the financial services industry for over 20 years. Prior to founding Lake Road Advisors, Paul worked as relationship manager for a Registered Investment Adviser. Previously, Paul worked at Morgan Stanley in New York City for 13 years. Paul is a CERTIFIED FINANCIAL PLANNER™ and a member of the National Association of Personal Financial Advisors (NAPFA) and the XY Planning Network (XYPN). In 2018 he was named to Investopedia's Top 100 Financial Advisors list.