Financial Advice for Millennials
How does a personal-finance magazine appeal to a new generation in need of a solid education in the fundamentals?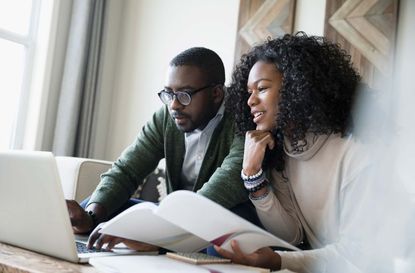 (Image credit: (c)2013 Hero Images Inc. All rights reserved.)
One of my top priorities as editor of this magazine—and one of the toughest challenges I face—is reaching a younger demographic. It's no secret why fifty- and sixtysomethings turn to us. You're trying to figure out how to retire with enough money to maintain your preretirement lifestyle and cover health care costs without worrying about running out of money. (I worry about that, too. After we help you achieve your goals, will you drop your subscription?) But how does a personal finance magazine appeal to a new generation in need of a solid education in the fundamentals?
As a start, we're introducing a new column this month, Millennial Money. It will be written by the millennials on our staff, who will address the financial concerns that they and their peers are grappling with. Millennials, who are roughly 20 to 36 years old, number more than 75 million—and now outnumber baby boomers. But they grew up with the internet, in a world where publishers give information away, so paying for a print publication isn't high on their list of priorities. Many of them came of age during the Great Recession, which cast a pall on their job prospects and delayed home buying. (Maybe you had a boomerang kid living in your basement, too?) It also produced a lot of skepticism about long-term prospects for the stock market.
As we planned the new column, I asked our millennial staffers about their biggest financial concerns. Many of their friends are stymied by crushing student loan debt. That's the topic of our inaugural column, written by our most seasoned millennial writer, Lisa Gerstner. Lisa didn't have to worry about student loans because she got a full-ride scholarship to college. But, she says, "If my husband and I have kids, I can hardly imagine how much we'll have to save to make a dent in our children's education expenses."
Subscribe to Kiplinger's Personal Finance
Be a smarter, better informed investor.
Save up to 74%
Sign up for Kiplinger's Free E-Newsletters
Profit and prosper with the best of expert advice on investing, taxes, retirement, personal finance and more - straight to your e-mail.
Profit and prosper with the best of expert advice - straight to your e-mail.
Retirement security is high on the list. Tom Blanton, a reporter, worries about having enough money saved to retire by age 65 to 75. "That's a concern because I decided to pursue a career in a lower-paying field I enjoy [journalism] instead of a higher-paying field I don't enjoy," he says. A couple of other staffers brought up a related issue: whether Social Security will be around when they retire.
Some said they doubted they could attain the lifestyle of their parents. "The idea of traveling, buying a home, having a family, paying for health care and pouring as much as we can into our 401(k)s can feel very overwhelming," says Yajaira St. Fleurant, a designer who has just started a family. That sums up the anxieties of my millennial son, who is in grad school, and daughter, who is still an undergraduate. My son, who taught English in Asia for five years following college, says he may be forced to move abroad again to afford the life he wants.
As you know, the right mix of know-how and discipline will get millennials to the financial finish line. If you have adult children, or nieces or nephews or grandchildren, I'm asking for your help to spread the financial gospel. You can share our new column at kiplinger.com/links/millennials.
Editor, Kiplinger's Personal Finance
Mark became editor of Kiplinger's Personal Finance magazine in July 2017. Prior to becoming editor, he was the Money and Living sections editor and, before that, the automotive writer. He has also been editor of Kiplinger.com as well as the magazine's managing editor, assistant managing editor and chief copy editor. Mark has also served as president of the Washington Automotive Press Association. In 1990 he was nominated for a National Magazine Award. Mark earned a B.A. from University of Virginia and an M.A. in Writing from Johns Hopkins University. Mark lives in Washington, D.C., with his wife, and they spend as much time as possible in their Glen Arbor, Mich., vacation home.