Complain and Be Heard
Getting our money back for the extended warranty and gap insurance we didn't want took patience and persistence.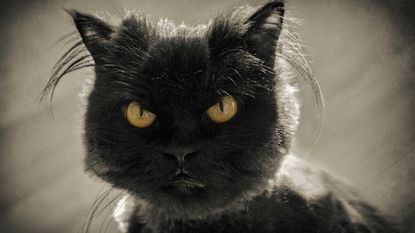 (Image credit: Getty Images)
Nearly everyone has a story about a defective product, disappointing service or a financial transaction gone awry. How to resolve those issues—which may involve hundreds or even thousands of dollars—is the subject of Complain and Get Results, by staff writer Emma Patch. I have my own tales of complaining and employing the strategies recommended in the article—and getting results.
I shared some details in my June 2019 column about my struggle with a car dealership (opens in new tab) that sold a used SUV to my daughter. I had helped her search for the vehicle and negotiate the price, but because she lived 900 miles away, in Wisconsin, she went to the dealer without me.
All went smoothly until she hit the F&I (finance and insurance) office. My daughter made a hefty down payment and financed about half the cost of the car to bolster her credit record. But without realizing it, in the flurry of paperwork and signatures, my daughter also signed up for an extended warranty ($2,500) and gap insurance ($895). The gap insurance was superfluous because even if the car was totaled, there was no way its value would be less than the amount owed on the loan.
Subscribe to Kiplinger's Personal Finance
Be a smarter, better informed investor.
Save up to 74%
Sign up for Kiplinger's Free E-Newsletters
Profit and prosper with the best of expert advice on investing, taxes, retirement, personal finance and more - straight to your e-mail.
Profit and prosper with the best of expert advice - straight to your e-mail.
By the time I got wind of all of this, it was too late to cancel the transactions within the "cooling off" period (typically a three-day window, but it varies by state). After a lot of spadework to find out that the dealership's business manager had to handle the unwinding, we went through the laborious process of filling out the forms to cancel the unwanted items. It was supposed to take four to six weeks to process, and after three months had gone by with no refund, I wrote a note to the dealer's chief financial officer and threatened to complain to the Better Business Bureau, as well as the state department of transportation. He authorized the refund check that day. The process was grueling and frustrating, and it took patience and persistence, plus poring through a lot of fine print, to get results.
Broker woes and wins. I have also used the tactic of going to the top, as in my quest to recover funds from the Dutch Ministry of Finance in the Netherlands. I owned shares of MobilEye, an Israeli company that developed driver-assistance technology, and Intel acquired the company in 2018. I sat back to wait for the buyout money to hit my E*Trade account, as it had with previous mergers and acquisitions.
This time, because it was a foreign stock, I was supposed to fill out a tender offer. But I missed the alert that E*Trade posted in my account online. Getting nowhere with my "elite team" reps, I found the e-mail and cor­porate address of the E*Trade CEO at www.ceoemail.com (opens in new tab) and fired off a letter to him (not invoking my Kiplinger connection). I quickly heard back from a "corporate support manager," who investigated the issue and helped repatriate my funds within a few weeks.
Speaking of brokers, this issue includes our annual broker rankings, written by senior associate editor Nellie Huang. After hearing reports from frustrated readers about long waits on hold when contacting their brokerages, we recruited a team of staffers to make test calls, record the length of time on hold and see how accurately customer service reps could answer a series of questions. The top firm for customer service: Merrill Edge. The top firm overall? Please read We Rank the Online Brokers to find out.
Update for subscribers. We have switched to a new customer service bureau. For the past few years, we've worked with a bureau in Palm Coast, Fla., but starting now your correspondence should go to P.O. Box 37234, Boone, IA 50037-0234. (You will see several P.O. Box numbers—37231, 37232, 37233 or 37234—on customer service, subscription and renewal correspondence.) Please watch out for unscrupulous agents who attempt, without our permission, to solicit subscription and renewal payments (at higher prices than we charge) at addresses elsewhere. The new address in Boone is the only legitimate address for sending correspondence or subscription and renewal payments for Kiplinger publications. During the transition, any correspondence or payment you send to Palm Coast will be automatically forwarded to the new bureau in Iowa.
Editor, Kiplinger's Personal Finance
Mark became editor of Kiplinger's Personal Finance magazine in July 2017. Prior to becoming editor, he was the Money and Living sections editor and, before that, the automotive writer. He has also been editor of Kiplinger.com as well as the magazine's managing editor, assistant managing editor and chief copy editor. Mark has also served as president of the Washington Automotive Press Association. In 1990 he was nominated for a National Magazine Award. Mark earned a B.A. from University of Virginia and an M.A. in Writing from Johns Hopkins University. Mark lives in Washington, D.C., with his wife, and they spend as much time as possible in their Glen Arbor, Mich., vacation home.