Preparing for a New Life
While this Afghan refugee waits for resettlement, she is working to bring her family to the U.S.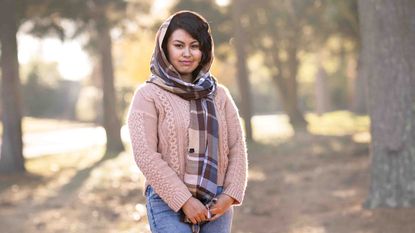 (Image credit: Emily Andrews)
Who: Selin, age 25
What: Afghan refugee and former attorney
Where: Fort Dix, N.J.
Subscribe to Kiplinger's Personal Finance
Be a smarter, better informed investor.
Save up to 74%
Sign up for Kiplinger's Free E-Newsletters
Profit and prosper with the best of expert advice on investing, taxes, retirement, personal finance and more - straight to your e-mail.
Profit and prosper with the best of expert advice - straight to your e-mail.
What was your life like in Afghanistan?
I was born as a refugee in Iran. My family returned to Afghanistan in 2002 when Hamid Karzai was there and the U.S. had taken control of everything. I started university in 2013. I studied physics at Kabul University and after that I studied law at American University in Afghanistan. After I graduated, I got a job as an associate attorney at a corporate legal firm. I was paying for my rent, I was paying for my own expenses and compared to many people in Afghanistan, I had a good income.
How did you get out of Afghanistan?
When the Taliban took over, I was in Kabul and I was like a prisoner. I was at home, I couldn't go to my job, I couldn't wear what I wanted. My family and I couldn't sleep at night. We are Hazaras; we're not considered Muslim by the Taliban. We were afraid of the possibility of being killed by the Taliban. It was very scary.
I was working day and night on applications and sending emails to embassies to get me out of Afghanistan. I described how my life was in danger. Eventually they issued me a P1 (Priority 1 status) because it was the kind of visa that was for people with close contact with the U.S. Embassy and I was a U.S. Embassy Scholar from the American University in Afghanistan. After that I began reporting on the situation in Afghanistan to a journalist friend. I told her how it was, what I saw out my window, how I felt. One day, I went to Kabul's airport gates because I wanted to pass by the door with my uncle and his family who had SIVs (Special Immigrant U.S. Visas for Afghans who were employed by or on behalf of the U.S. government). But I couldn't pass the airport gates.
The situation was very bad. The Afghan units at the airport were not letting us in. They were shooting and they were beating people with sticks, with cables, and by electric shockers. I was there for three or four hours before I went back home. On my way home, my journalist friend called me and I told her what I saw and that I was shocked and terrified. And she understood that I cannot live under Taliban rule, so she put my name on a list of flights to France.
Was that all it took?
No. My journalist friend called me one night to get out and go to the airport. I went there with my family. I was hoping that my family also would get into the airport and go to France with me, but unfortunately we couldn't do that. The crowd was too large for me to pass through to the main entrance. I tried many times to get the attention of a French soldier but the French soldiers did not pay attention to me. Although I was telling them repeatedly that I was on the journalist's list from the French embassy, they weren't letting me in still. My name was on the list, but the list was not with them. Then an American soldier took my hand to push me back but I said, don't touch me, in English. And somehow they stopped pushing us backward so much.
Eventually, the French soldiers got me into the airport and took me to a car that went into the French compound. Inside the French compound, I broke down in tears. I wanted to go back and get my family inside, too, but the French soldiers were not letting me go out. The last time that I saw my family—they were standing behind me, calling to me, "Go and don't come back because you are at risk. Your life is in danger. You shouldn't be here. Go, go," they said. Inside the French compound I could only think of them. It was the worst day of my life.
You couldn't take your family with you?
No. I called my journalist friend and asked about the immigration laws in France. I learned it is not possible to bring your parents there. At that moment I decided to go to the U.S. compound. I started talking to one of the French soldiers who knew English, and I told him I wanted to go to the U.S. but my name is on the list for French flights. They took me to the U.S. compound. I spoke with a woman there and told her that my family was standing outside of the airport. She said that she could not do anything, unless my family could push through themselves. So my family went back home and I got on a plane. When I got into the plane, there were many people sitting around me, and they told me that they had been inside the camps inside the airport for five or six days.
The situation in those camps was very bad. They said they saw many children die inside of those camps because of the bad conditions. Many people were dying at the gates because it was so crowded. Once they opened a door of the airport, people would push and run to the gate, and some people would fall down, and when they fell down, others stepped on them to pass. And that is why some of the people died, under others' feet.
I took a flight to Qatar that day and stayed there 15 days. In Qatar, I talked to my family and I really didn't want to put them in danger so I told them not to go to the airport. The only reason I didn't encourage them to was that there was so much chaos and there was the possibility of getting injured or even getting killed. They also have P1 referrals and eventually they decided to go to the airport anyway, but the day that they decided to go, an explosion occurred there and many people died. I saw photos and the moat outside the airport was red. And there were many dead bodies, in pieces. After that explosion, I again told my family not to go there. And they were scared. Now they are stuck in Afghanistan. They do not have a passport. They're there.
How did you feel when you arrived in the U.S.?
It was the first time that I was the person in need. I'm really grateful for all that we have in the U.S. We are safe now. But being a refugee, it has a feeling that you cannot understand unless you are a refugee. All the stuff I took with me from Kabul is a laptop, its charger, my phone and a tee shirt. I couldn't bring anything else. And I'm one of the luckiest people inside this camp because I have a laptop with me.
How long have you been at the military base?
I moved in on September 8. I am getting used to it. We have food, we have clothes, we have beds to sleep in, but we've all gotten tired. Everyone wants to get out soon. And the IOM (International Organization for Migration) and the State Department are working very hard to get us out of here as soon as possible.
How do you spend most of your time?
I wake up early in the morning and I email the U.S. embassy and other people that I know can help my family evacuate. I send some emails and I reply to emails and if I hear something positive from them, I'm very happy during the day, but if I hear something disappointing, I get disappointed and very sad during the day. After that, I spend most of my time teaching English classes here.
Have others that you know already been resettled?
Yes, there are many people that I know whose resettlement has started. Every day, many families get out of the base. I am not sure how many people are here now exactly, but at the peak it was about 13,000. I am waiting for my turn. Every day they post a list with ID numbers of people who are going to get out and going to be interviewed again. After the interview, maybe in a week or two, they leave the base.
Will you have any say in where you are resettled?
Not much. The state department and IOM are saying they are out of resources to resettle us in any state we want. In the first interview cycle, you can state your preference of where you want to go. Then it is possible that they send them to the state that they want but it is also possible that they send you to another state.
Will you be given any kind of financial support?
What you get differs, person-by-person, state-to-state. I believe we are going to have welcome money and our rent is going to be paid for six months, but some people are saying it is going to be one year. I don't know. And they are going to pay for our food and clothes for six months. This support is from the government, but after that if you want support, it depends on you to apply to the NGOs and have them help you.
Once you are resettled, what are your hopes for the future?
I have a degree in physics and I want to join Space Force and work with NASA or SpaceX. I also want to advocate for Afghanistan, Afghan women and the Hazara ethnicity against which there is a genocide going on. But the first thing I wish for, the most important thing, is to bring my family to a safe place. To bring my family with me here to the U.S. is my greatest hope.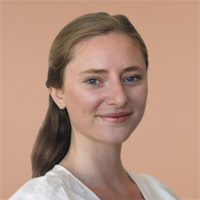 Staff Writer, Kiplinger's Personal Finance
Emma Patch joined Kiplinger in 2020. She previously interned for Kiplinger's Retirement Report and before that, for a boutique investment firm in New York City. She served as editor-at-large and features editor for Middlebury College's student newspaper, The Campus. She specializes in travel, student debt and a number of other personal finance topics. Born in London, Emma grew up in Connecticut and now lives in Washington, D.C.