Small-Business Success Story: KettlePizza
This duo figured out how to turn a charcoal grill into a wood-fired pizza oven.
Kiplinger's spoke with George Peters, 59, cofounder and owner of KettlePizza, a Groveland, Mass.-based maker of at-home wood-fired pizza oven grill attachments, about how the business got started. Read on for an excerpt from our interview:
You've always been an inventor? I worked full-time as a property director for local YMCAs, but I spent evenings and weekends developing my ideas and going to trade shows to sell them.
How did you and Al meet? Al is an engineer, and he was running his family's manufacturing business and trying to develop a different type of gas grill when I read about him in a local newspaper in 2008. I called him up, and we met. We sat for two hours, drinking coffee, talking and drawing ideas. It felt like two minutes. My wife was thrilled I had found someone else to sell my ideas to.
Subscribe to Kiplinger's Personal Finance
Be a smarter, better informed investor.
Save up to 74%
Sign up for Kiplinger's Free E-Newsletters
Profit and prosper with the best of expert advice on investing, taxes, retirement, personal finance and more - straight to your e-mail.
Profit and prosper with the best of expert advice - straight to your e-mail.
Why KettlePizza? For good pizza, it's important to cook the top and bottom at the same time. You can't cook pizza evenly on a grill because when you open the lid, you get an overcooked bottom and an undercooked top. We didn't think people wanted to spend thousands for a wood-fired pizza oven. So Al looked at charcoal grills and learned that Weber's popular kettle grill offered a ready market for a portable and affordable solution. We created a sleeve that installs between the grill top and bottom and creates a consistently hot cooking chamber.
You built your own prototype? Yes, nights and weekends in Al's workshop, where he had a slip roller [used to form sheet metal]. We settled on a high-grade stainless steel that's corrosion-resistant and has that "Wow!" factor. It doesn't hurt to have some skills for making things and a willingness to keep at it until you have in your hands what you see in your head. The patent is pending.
Now you outsource production? We found a small company in New Hampshire that could laser-cut the steel in small batches of 50 or 100 units. Initially, we rolled the steel, cut the wood handles and assembled the basic kit ourselves. We started selling the kits in mid 2010. When we got bigger and busier, we couldn't do it all ourselves, so the factory forms the steel and assembles the kits. A company in Ohio makes the handles.
How did you finance your launch? We spent about $250,000 of our own money, and then we worked from cash flow.
How did you market your products? We sold the first few on eBay and then sold from our website. We went to a lot of hardware shows. Now, we're on Amazon.com and in Crate & Barrel, Target and Walmart. We'll be online soon at the Home Shopping Network.
What do the pizza sleeves cost? We have six kits that range from $140 to $430, depending on accessories.
Has the business grown? In 2011, we had gross annual sales of about $150,000. In 2015, we had $1.5 million in sales, and in 2016 we expect close to $3 million. Al and I work full-time and take salaries. We have three full-time employees and two part-time employees.
As partners, who does what? Al grew up in business, and he works on our road map. I grew up in the projects, so I figure out how to get in the door to get an answer from someone. Al points to the door, and I go kick it down.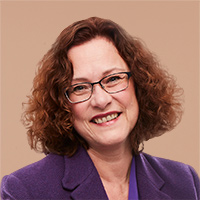 Contributing Writer, Kiplinger's Personal Finance
Esswein joined Kiplinger in May 1984 as director of special publications and managing editor of Kiplinger Books. In 2004, she began covering real estate for Kiplinger's Personal Finance, writing about the housing market, buying and selling a home, getting a mortgage, and home improvement. Prior to joining Kiplinger, Esswein wrote and edited for Empire Sports, a monthly magazine covering sports and recreation in upstate New York. She holds a BA degree from Gustavus Adolphus College, in St. Peter, Minn., and an MA in magazine journalism from the S.I. Newhouse School at Syracuse University.