Is 'Rise of the Pink Ladies' Gone for a Tax-Write Off? Beyond Taxing
Are canceled shows being removed from streaming platforms like Disney and Paramount+ because of tax write-offs? Some viewers are asking.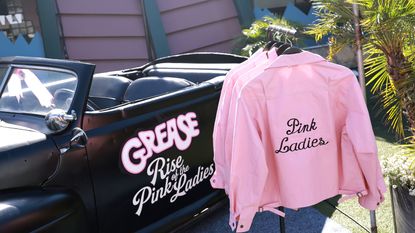 (Image credit: Getty Images/Matt Winkelmeyer)
Every episode of the debut season of Grease: Rise of the Pink Ladies on Paramount+ could be gone for good. Fans won't be able to watch the quirky musical TV show unless another streaming service picks up the series. And some of you probably don't care.
But questions have swirled since Paramount+ abruptly announced the cancellation and removal of Rise of the Pink Ladies, Star Trek: Prodigy, The Game, and other shows from its streaming service last week. Similar questions were raised following the removal of dozens of shows from other platforms. Do some of your favorite series get permanently pulled from streaming services like Paramount+, Disney+, and Warner Bros. Discovery because of taxes?
Why Did Rise of the Pink Ladies Get Canceled?
Many of us appreciate why streaming shows sometimes get canceled. A series won't last long if it doesn't have enough viewers or funding to support production. Even if a show has a loyal fan following, fierce competition for subscribers on various, ever-changing streaming platforms can be an obstacle. (The recent decision to cancel Rise of the Pink Ladies was made as Paramount+ and Showtime announced plans to combine their offerings.)
Subscribe to Kiplinger's Personal Finance
Be a smarter, better informed investor.
Save up to 74%
Sign up for Kiplinger's Free E-Newsletters
Profit and prosper with the best of expert advice on investing, taxes, retirement, personal finance and more - straight to your e-mail.
Profit and prosper with the best of expert advice - straight to your e-mail.
Grease: Rise of the Pink Ladies, the TV musical prequel to the iconic 1978 film Grease, tackled themes such as racism, sexuality, and gender with a diverse cast but received mixed reviews after it premiered on Paramount+ in April. The show boasted impressive costuming, staging, and original songs. But balancing flashy musical numbers with the engaging storytelling necessary to attract the viewership needed to keep a series on the air can be challenging. So, the show could have been canceled by Paramount+ for that reason.
Streaming Service Tax Write-Offs?
But cancellation aside, why is Paramount+ pulling Rise of the Pink Ladies from its streaming catalog altogether? The answer, some say, has something to do with taxes.
Earlier this month, outlets including Variety and Deadline reported on Disney's $1.5 billion write-down for content it pulled from its streaming service.
Dozens of series were reportedly removed from Disney and Hulu as part of the company's ongoing content review process.
Per an SEC filing, the company expected to record an impairment charge of about $1.5 billion related to content removals.
In simple terms, Disney and other services like Paramount+, Hulu, and Warner Bros. can save money by removing programming from content catalogs. (A write-down can become a tax write-off that can reduce tax liability.)
It seems counterintuitive that a studio would remove original content from its streaming platform and prevent future viewer access to beloved series that are already produced. But the reality is that costs like licensing fees and residual payments (through which many commercial actors make most of their money) for streaming content add up.
California Film and TV Production Tax Incentives
Controversy over canceled streaming shows is heating up as states like California and New Jersey reinstate or bolster lucrative tax credits for film and TV production. Lawmakers in California could make the state's tax credit for film and television production refundable. (California currently hands out over $300 million in tax credits to companies that film in the Golden State.)
The latest California budget for 2023-2024 has extended the state film tax credit until 2030. It includes a provision that mandates studios that receive tax credits to establish objectives for promoting diversity in their movie projects. Studios that achieve diversity goals will be eligible for an additional percentage of credit.
New Jersey is becoming more popular as a location for filming, with Gov. Phil Murphy reinstating the state's film and media tax credit. The program aims to incentivize production companies to create digital media content and film in New Jersey by offering tax credits of up to 35%, along with a "diversity bonus."
Beyond Taxing: Content 'Erasure' at What Cost?
Rise of the Pink Ladies series creator and showrunner Annabel Oakes expressed disappointment on Instagram over the show's cancellation and removal.
"In a particularly brutal move, it is also being removed from @paramountplus next, and unless it finds a new home, you will no longer be able to watch it anywhere," Oakes wrote, adding, "The cast, my creative partners, and I are all devastated at the complete erasure of our show."
Sometimes social media backlash can bring a title back onto a platform; other times, another studio may opt to "save" the content from obscurity by licensing it for another streaming service. (An online petition was started to try to save Star Trek: Prodigy, and there's one on Change.org to try to save Rise of the Pink Ladies.) However, fans of Grease: Rise of the Pink Ladies will have to wait and see whether the series finds a new home on Prime Video, Hulu, or Netflix.
In the meantime, the creative work of the cast, crew, and producers is, as Oakes suggested, to some extent "erased" — relegated to the streaming service program removal heap — taking a back seat to multibillion-dollar tax write-downs.
---
"Beyond Taxing" is a column written by Kiplinger senior tax editor Kelley R. Taylor
More From Kelley R. Taylor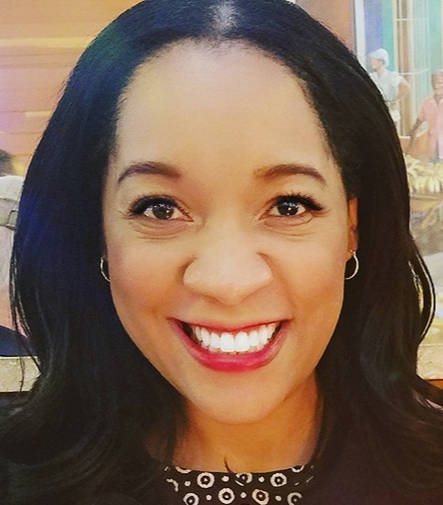 Senior Tax Editor, Kiplinger.com
As the senior tax editor at Kiplinger.com, Kelley R. Taylor simplifies federal and state tax information, news, and developments to help empower readers. Kelley has over two decades of experience advising on and covering education, law, finance, and tax as a corporate attorney and business journalist.