'The Little Mermaid' and a Debt Ceiling Deal: Beyond Taxing
Disney's 2023 'The Little Mermaid' and the tentative debt ceiling deal have some things in common. One is you can't always get what you want.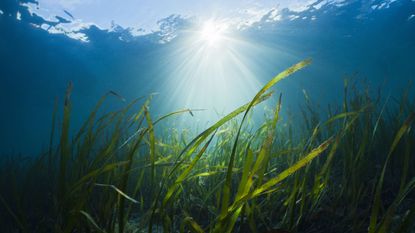 (Image credit: Getty Images)
"Beyond Taxing" is a column by Kiplinger Senior Tax Editor Kelley R. Taylor.
---
Debt Ceiling Agreement — Finally
President Biden and House Speaker Kevin McCarthy reached a debt ceiling agreement. And since the deal has full congressional approval, I was glad to hear the news. The constant political wrangling over the debt limit and coverage of the constant political wrangling has been exhausting.
I sometimes pride myself on being way too interested in politics. But I didn't expect the push and pull over the debt limit to go on so long. However, throughout all the pontificating over whether a debt crisis would be averted, some things opened my eyes to why the debt ceiling matters in some circles.
Subscribe to Kiplinger's Personal Finance
Be a smarter, better informed investor.
Save up to 74%
Sign up for Kiplinger's Free E-Newsletters
Profit and prosper with the best of expert advice on investing, taxes, retirement, personal finance and more - straight to your e-mail.
Profit and prosper with the best of expert advice - straight to your e-mail.
Some people hoped that the 14th Amendment might be used (in a complicated way) to circumvent debt ceiling gridlock on Capitol Hill.
Others mentioned how failing to raise the debt ceiling could delay Social Security checks and tax refunds, contribute to lower stock prices, and diminish retirement savings accounts like 401(k)s.
Lawmakers on both sides seemed to be focused on work requirements for some government programs. (An interesting article poses the question of whether there should be some work requirements for the wealthy.)
And I checked Twitter, CNN, Politico, and other sites way too often to see if there was any "breaking news" on the full faith and credit of the U.S. government.
Meanwhile, lawmakers on different sides held firm to their views, which of course, differed considerably from the views of some fellow lawmakers. In the end, though, a deal was brokered, and so far, two things are clear — not everyone is happy with its terms, and representation matters.
On the bright side, the impending end to the debt ceiling situation allowed me to settle in for some holiday weekend fun. That brings me to Disney's live-action remake of The Little Mermaid.
Disney's 'The Little Mermaid' Changes
As I wondered what previews might be shown for half an hour before the main feature, I had mixed feelings about seeing the film. After all, since Disney's 2023 The Little Mermaid project was announced, there has been controversy surrounding various aspects of the movie. (I loved the 1989 animated version of The Little Mermaid and am not ashamed to say that I still know most of the songs from the movie soundtrack by heart.)
But after watching the news and scrolling social media, I realized how much The Little Mermaid matters in some circles. What I discovered was people on different sides of The Little Mermaid debate holding firm to their views about the movie. Those, of course, differed considerably from the views of some fellow moviegoers.
Some people hate having an Ariel who doesn't look like the original animated character. (Halle Bailey, who plays Ariel in the live-action version of the movie, is a Black singer and actress. And Halle, as Ariel, doesn't have the classic red hair from the original film.) Other people loved Bailey's portrayal of Ariel.
Others don't love live-action remakes of any of the Disney classic films. Some childhood memories were "ruined."
Some people think the character Eric should sing "Her Voice" from the Broadway production of The Little Mermaid rather than "Wild Uncharted Waters" in the live-action movie.
And other people just really don't like the new Flounder.
Despite the back-and-forth, The Little Mermaid's domestic box office haul for the Memorial Day weekend has exceeded $115 million. And similar to the debt ceiling debate, two things are clear about the 2023 Little Mermaid — not everyone is happy with it, and representation matters.
Yes, for a while, there will be somewhat exhausting reporting and social media "commentary" from people who love the film and from those who hate it. But people will eventually agree to disagree about The Little Mermaid and move forward. (We can only hope for a similar result with the debt limit.)
Bottom Line: A Little Less Taxing?
Don't get me wrong. I don't mind a round or two of healthy debate on most topics. But with so many things in life, you can't always get what you want. So hopefully the next time around — neither a live-action Disney remake (which, thankfully, is unlikely to delay Social Security checks) nor approval of the U.S. debt ceiling deal (which impacts numerous facets of life for many) — will be quite so taxing.
In Other Kiplinger Tax News...
In case you missed it, recent tax news on Kiplinger.com includes: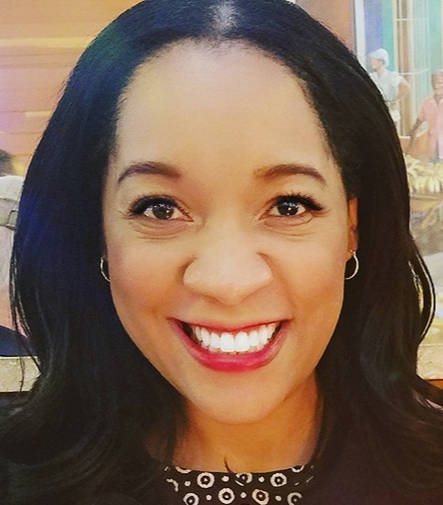 Senior Tax Editor, Kiplinger.com
As the senior tax editor at Kiplinger.com, Kelley R. Taylor simplifies federal and state tax information, news, and developments to help empower readers. Kelley has over two decades of experience advising on and covering education, law, finance, and tax as a corporate attorney and business journalist.