7 Best (and Worst) Things About Shopping at Home Depot
As the weekends warm up and spring barrels toward summer, chances are you're increasingly drawn to the neon orange Home Depot sign.
As the weekends warm up and spring barrels toward summer, chances are you're increasingly drawn to the neon orange Home Depot sign. This is the Big Daddy of the DIY/homeowner market—offering everything from mulch and mowers to lumber, power tools, landscaping, and bathroom and kitchen remodeling products, all under one roof.
In all candor, I lean toward rival Lowe's for my home-improvement shopping. But Home Depot is never out of mind. I'm there often enough, too. Here are the areas where Home Depot excels against other major retail outlets—and where it lags.
1/7
BEST: Surprise Online Deals
Recently, I was in the market for a few plants, some seed and mulch for the yard.s Who knew I could land a 16-channel, Q-See 1080p 2TB video surveillance system to oversee my fine landscaping work, with 12 cameras of different types for $700--a $500 discount from the full price? This happened to be the online deal of the day.
"These limited [daily] discounts are almost always the best individual deals that Home Depot offers," says Brent Shelton, of FatWallet.com, a deals website. "Shoppers will often get 50% off."
Once you get to the store, check out the in-store overstock section, which can boast top-brand tools and more at discounts of up to 50%.
And, adds Benjamin Glaser of the deals website DealNews, "If you're really lucky, you'll find a coupon code that will stack on top of existing discounts."
Hint: Lighting is a big selling area at Home Depot, so bounce over to that aisle. Promotions are often rampant.
SEE ALSO:
Unlock 11 Secrets of Home Improvement Shopping at Lowe's
p>
2/7
WORST: Cleaning Supplies
Yield not to temptation while accidentally careening down the home cleaning supplies aisle. At least that was our takeaway when we recently compared Home Depot's prices for toilet paper, laundry soap, spray cleaners and such with prices charged by more traditional purveyors of such goods.
Some examples: A 30-roll package of Charmin Ultra Soft toilet paper was selling for $16.97, or about 57 cents per roll, at Home Depot; Wal-Mart was selling a 36-count package of the same product for $16.98, or 47 cents per roll. A 75-ounce container of Tide liquid laundry detergent was selling for $10.97 at Home Depot. Wal-Mart offered it for $9.74. And a one-gallon container of Simple Green cleaner was selling for $9.98 at Home Depot. Wal-Mart's price: $8.47.
3/7
BEST: Lumber
Handy Dans know a good deal on wood when they see one, especially for small projects.
Toward the back of the cavernous lumber section, Home Depot stores typically have a place for the castoffs: pieces of lumber custom-cut in-store from larger pieces that customers have bought.
You can often buy these castoffs for a song—up to 75% off full price, says Saeed Darabi, of the money-saving website MoneyPantry. Check for cracks or warping, but keep your eyes peeled for a bargain.
"The good thing is that even the 'bad' pieces are usable because they are either not that crooked or cracked, or they are long and have a few feet of totally fine wood for smaller projects," says Darabi, who salvaged enough good wood from one trip to the discount lumber section last year to build a flip-top tool stand.
4/7
WORST: Small Appliances
You may do well at Home Depot, as at Lowe's, buying large appliances. The two retailers also share this: You can do better buying small appliances elsewhere.
Some recent examples: Home Depot recently was selling a KitchenAid two-slice all-metal toaster in contour silver for $65.56. The same toaster was available for $49.99 at Bed Bath and Beyond and $42.23 at Amazon.
Similarly, a Black & Decker four-slice toaster oven in stainless steel, selling for $30 at Home Depot, could be had for $28.49 at Amazon.
And a KitchenAid 12-cup programmable coffeemaker selling for $67.78 at Home Depot was priced at $59.06 at Wal-Mart and Amazon.
5/7
WORST: Grilling Accessories
Home Depot may look like a griller's paradise—all those smoking hot units lined up out front. Lots of grilling utensils and supplies inside. But don't lose your cool; you could do better elsewhere. A Nexgrill four-piece stainless steel barbecue tool set – tongs, a spatula, a fork and a grill scrubber – cost $19.97 at Home Depot. At Wal-Mart, you could put together those same implements for $3.52.
6/7
BEST: Paint
Just like the Island of Misfit Toys, Home Depot's (and Lowe's) paint department relegates mixing mishaps to an "oops" section. There you'll find paints that didn't match expectations or that were abandoned by customers who ordered them but never picked them up.
So why would you want such rejected paint? Because you can get it for 25% to 75% off, says Darabi of MoneyPantry.com. The paint is perfectly fine.
It may not be exactly the color you want, but if it's for, say, a spare bedroom, closets or other space that's rarely used, the lower-cost option just might work.
Want the pros to mix you a custom color? You can't go wrong with Home Depot's Behr paint, which is consistently rated tops in quality by consumer organizations.
7/7
BEST: Power Tools
From time to time, Home Depot will offer display tools, or ones that are slightly damaged, at discounted prices. Perhaps there is a scratch or a dent, or perhaps a tool is missing a minor assembly piece. You can save 50% or more compared with fresh-in-the-box prices, says Darabi.
"A few months ago, I picked up a DeWalt DWE7480 contractor's saw that sells for $399 for around $195," Darabi says. "The only thing wrong with it was that it was a display item, so it was missing the screws that hold the included wrenches."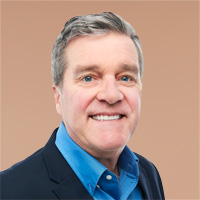 Bob was Senior Editor at Kiplinger.com for seven years and is now a contributor to the website. He has more than 40 years of experience in online, print and visual journalism. Bob has worked as an award-winning writer and editor in the Washington, D.C., market as well as at news organizations in New York, Michigan and California. Bob joined Kiplinger in 2016, bringing a wealth of expertise covering retail, entertainment, and money-saving trends and topics. He was one of the first journalists at a daily news organization to aggressively cover retail as a specialty and has been lauded in the retail industry for his expertise. Bob has also been an adjunct and associate professor of print, online and visual journalism at Syracuse University and Ithaca College. He has a master's degree from Syracuse University's S.I. Newhouse School of Public Communications and a bachelor's degree in communications and theater from Hope College.