10 Great Places to Retire If You Hate the Cold
Are you hoping to retire your snow gear when you exit the workforce?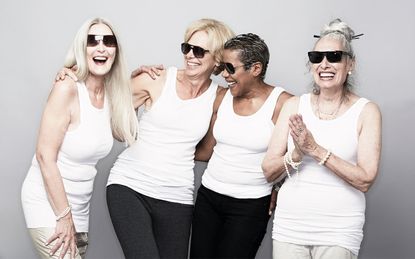 (Image credit: Getty Images)
Are you hoping to retire your snow gear when you exit the workforce? We don't blame you. Harsh winters can be particularly difficult as you age. Older adults lose body heat faster than when they were younger, and their health can suffer before they even realize quite how cold they are, according to the National Institute on Aging.
If you're ready to say goodbye to cold winters for your own retirement, we suggest you consider the following hotspots. We highlighted one great retirement destination in each state, taking into account living costs, safety, median incomes and poverty rates for retirement-age residents, as well as residents' sense of well-being and the availability of recreational and health care facilities. Then, to shovel out the more wintry locations among those picks, we nixed places where the average temperature in January falls to the freezing point of 32 degrees Fahrenheit or below, according to the Weather Channel. See if any of the following 10 toasty retirement destinations feel just right for you.
Disclaimer
The list is ordered by average low temperatures in January, from lowest to highest. See "How We Picked the Best Places to Retire" at the end of the list for details on our data sources and methodology.

Online Editor, Kiplinger.com
Rapacon joined Kiplinger in October 2007 as a reporter with Kiplinger's Personal Finance magazine and became an online editor for Kiplinger.com in June 2010. She previously served as editor of the "Starting Out" column, focusing on personal finance advice for people in their twenties and thirties.
Before joining Kiplinger, Rapacon worked as a senior research associate at b2b publishing house Judy Diamond Associates. She holds a B.A. degree in English from the George Washington University.