50 Best Places to Retire in the U.S.
We picked 50 of the best places to retire -- one per state -- for 2019 based on factors important to retirees including living costs, lifestyle, heath care and safety.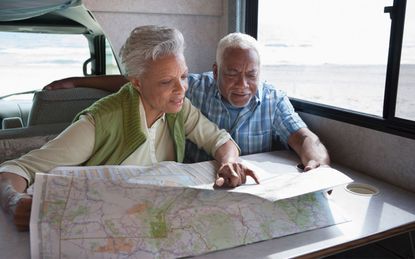 (Image credit: Getty Images)
Thinking about moving in retirement? You're not alone. About two-thirds of retirees plan to relocate or already have, according to a survey by Merrill Lynch and Age Wave, a research firm focused on the aging population. And while most pre-retirees expect to stay in the same state or region once they retire, 40% want to take the opportunity to try someplace completely different.
Luckily, no matter which state you land on for retirement, you can pinpoint a promising place within state lines to settle down. To help you narrow the choices, here we highlight one great retirement destination in each state that offers attractive advantages for retirees. We've taken into account living costs, safety, median incomes and poverty rates for seniors, as well as residents' sense of well-being and the availability of recreational and health care facilities. Take a look at our 50 picks for top places to retire around the country and see which ones fit your dreams for retirement.
Disclaimer
The list is ordered alphabetically by state. See "How We Picked the Best Places to Retire" at the end of the list for details on our data sources and methodology.

Online Editor, Kiplinger.com
Rapacon joined Kiplinger in October 2007 as a reporter with Kiplinger's Personal Finance magazine and became an online editor for Kiplinger.com in June 2010. She previously served as editor of the "Starting Out" column, focusing on personal finance advice for people in their twenties and thirties.
Before joining Kiplinger, Rapacon worked as a senior research associate at b2b publishing house Judy Diamond Associates. She holds a B.A. degree in English from the George Washington University.