The 26 Cheapest States for Retirement
Where you plan to retire has a lot to do with how much money you need to save for retirement.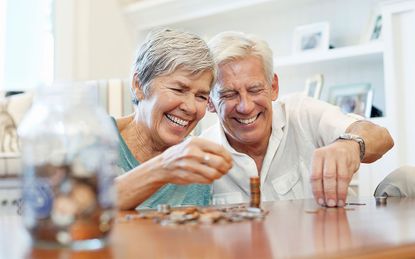 (Image credit: Getty Images)
Where you plan to retire has a lot to do with how much money you need to save for retirement. Local living costs may even lead (or force) you to relocate to a place that better suits your retirement nest egg. Indeed, 67% of people say they'd move to a less expensive location for a more financially comfortable retirement, according to a survey by Merrill Lynch and Age Wave, a research firm focused on the aging population.
To help you find such affordable retirement destinations, we identified the 26 states that offer a below-average cost of living compared to the U.S. as a whole. Of course, plenty of other factors beyond low living expenses figure into retirement decisions, from proximity to family and climate preferences to tax burdens and health care considerations. Weight them all. Some of the cheapest states to live in actually fared poorly in our overall retirement rankings of all 50 states. In other words, the cheapest state for retirement isn't necessarily the best state for your retirement.
Disclaimer
States are listed in order of average living costs, ending with the lowest cost of living. See "How We Ranked Every State for Retirement" at the end of this list for details on our data sources and methodology for our overall rankings.

Online Editor, Kiplinger.com
Rapacon joined Kiplinger in October 2007 as a reporter with Kiplinger's Personal Finance magazine and became an online editor for Kiplinger.com in June 2010. She previously served as editor of the "Starting Out" column, focusing on personal finance advice for people in their twenties and thirties.
Before joining Kiplinger, Rapacon worked as a senior research associate at b2b publishing house Judy Diamond Associates. She holds a B.A. degree in English from the George Washington University.