Mexico Tariffs Could Rattle These 5 Stocks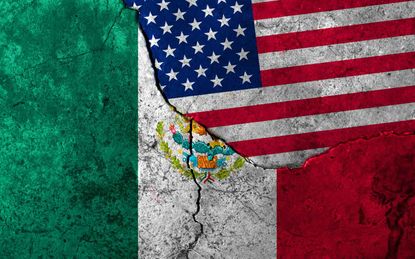 (Image credit: Getty Images)
As if U.S.-China tensions weren't worrying enough, there is now a new downside risk rattling the markets: Mexico tariffs.
The Trump administration recently threatened across-the-board tariffs on imports from Mexico. That followed a tweet from President Trump on May 30 stating "On June 10th, the United States will impose a 5% Tariff on all goods coming into our Country from Mexico." This figure would steadily increase to 25% by October unless Mexico takes more forceful action to prevent migrants from illegally entering the U.S.
Goldman Sachs says investors should prepare for the worst. "At least the first 5% tariff on imports from Mexico planned for June 10 will be implemented," Ben Snider, an equity strategist at Goldman Sachs, wrote in a recent note. "Escalation of the trade war poses a risk to both corporate profit margins and the health of the US consumer, who will likely absorb the majority of the tariffs via higher prices.".
Deutsche Bank senior economist Matthew Luzzetti wrote in a June 4 report, "If implemented, these tariffs would be highly disruptive to the US economy given the scope ... of the trading relationship between the two economies." He points out that American imports from Mexico were about $350 billion in 2018, or 1.7% of GDP.
Which stocks could suffer most from this new American trade-war front? Here are five stocks that TipRanks (opens in new tab) data shows are most vulnerable to the proposed Mexico tariffs. Exposure to Mexico isn't necessarily a reason for long-term buy-and-holders to sell. But it's important to know that volatility might be ahead … and in some cases, investors might even want to consider buying on the dip to benefit from an eventual resolution.
Contributing Writer, Kiplinger.com
Harriet Lefton, originally from the U.K., began her career as a journalist specializing in the niche world of metal markets. She graduated from the University of Cambridge before becoming a qualified U.K. lawyer. Now she has turned her attention to the world of financial blogging, covering U.S. stocks, analysts and all manner of things finance-related.