10 Stocks That Could Feast or Fall on China Trade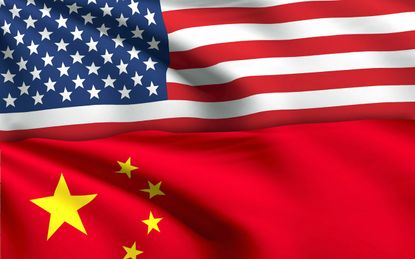 (Image credit: Getty Images)
China, the world's second-largest economy, has been slowing, and that has American investors worried.
True, Chinese gross domestic product clocked a 6.4% annual gain in the final three months of 2018 – a rate most nations would envy. U.S. GDP grew at a 2.6% annual rate in the fourth quarter. Nevertheless, China's GDP grew at a 10.6% rate in 2010, according to the World Bank, and has been slowing ever since.
The U.S.-China trade war has only increased anxiety about the Chinese economy. The Chinese stock market has tumbled 13.6% the past 12 months, according to MSCI – worse than the average 10.6% loss for emerging markets. American investors worry about China's growth because it's such an enormous market, and some of the largest U.S. companies have made big bets on Chinese expansion.
Here are the 10 U.S. companies that derive the greatest percentage of their revenues from China. If you're optimistic about China's economic resilience and prospects for a trade deal, they could be bargains now. If you think things can only get worse, you can probably wait for a better purchase point in the future.
Data is as of March 22. This list excludes companies with market values of less than $5 billion. Data is courtesy of S&P Capital IQ and Morningstar.
0
Contributing Writer, Kiplinger.com
John Waggoner has put personal finance and investing into plain English for more than three decades. He was a senior columnist for InvestmentNews and, prior to that, USA TODAY's personal finance columnist for 25 years. He has written for Morningstar, The Wall Street Journal, and Money magazine. Waggoner has also written three books on finance and investing. He has an undergraduate and graduate degree in English literature and is working on his Certified Financial Planner designation. He lives in Vienna, Virginia.