Goldman Sachs: 5 Stock Picks to Survive the Trade War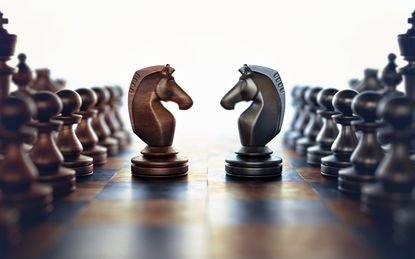 (Image credit: Getty Images)
U.S.-China trade war tensions are rising again, and investors are scrambling to find the right defensive stock picks to weather this latest flare-up in what has been a year-plus standoff.
President Donald Trump recently hiked tariffs on $200 billion worth of Chinese goods from 10% to 25%, arguing that Beijing broke a previously agreed deal. The president also formally instructed U.S. Trade Representative Robert Lighthizer to begin the process of raising tariffs "on essentially all remaining imports from China, which are valued at approximately $300 billion." Beijing will retaliate, saying it will increase its own tariffs on about $60 billion in American imports.
Unsurprisingly, the threat of a full-blown trade war is playing havoc with the global markets. The major indices have pulled back considerably from their recent peaks. But Goldman Sachs has just released a very useful report setting out how to pick the best stocks for these turbulent times.
"Services firms are less exposed to trade policy and have better corporate fundamentals than goods companies and should outperform even if the trade tensions are ultimately resolved, as our economists expect," writes David Kostin, Goldman Sachs' head U.S. equity strategist.
Here are five standout stock picks for the U.S.-China trade war from Goldman Sachs' report. We have used TipRanks market data to dig into five "Outperform"-rated services stocks that the firm has singled out. Each of these will likely still have their down days with broader-market sentiment. But over a prolonged standoff, they should hold up better than the rest.
Disclaimer
Data is as of May 12.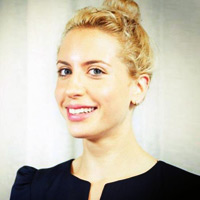 Contributing Writer, Kiplinger.com
Harriet Lefton, originally from the U.K., began her career as a journalist specializing in the niche world of metal markets. She graduated from the University of Cambridge before becoming a qualified U.K. lawyer. Now she has turned her attention to the world of financial blogging, covering U.S. stocks, analysts and all manner of things finance-related.