7 S&P 500 Stocks That Have Lost 40% or More
As of Dec.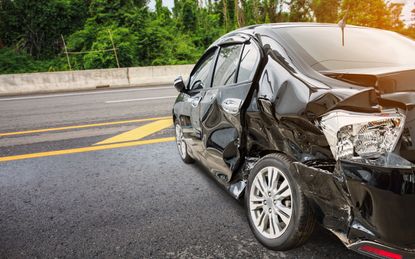 (Image credit: Getty Images)
As of Dec. 17, the Standard & Poor's 500-stock index had lost 13.1% from its Sept. 20 all-time high. That's correction territory, typically defined as a decline of 10% or more from a peak, but still well short of bear-market territory, a decline of 20% or more.
More than half the S&P 500's stocks, however, have indeed entered a bear market.
These are not two-bit companies that discovered that their main product causes your fingers to fall off, either. Apple (AAPL), currently sitting on a mountain of cash, is down 29.8% from its Oct. 3 high. Charles Schwab (SCHW) is down 32.4% from its May 21 high.
But those aren't the worst in this kidney stone of a market. Wall Street has not only thrown some stocks out the window, but run them over with a steamroller for good measure. For the morbidly curious, here are seven of the hardest-hit S&P 500 stocks in the market's most recent tantrum, listed by their declines from their 52-week high.
Data is as of Dec. 17, 2018, and is courtesy of S&P Global Market Intelligence.
Contributing Writer, Kiplinger.com
John Waggoner has put personal finance and investing into plain English for more than three decades. He was a senior columnist for InvestmentNews and, prior to that, USA TODAY's personal finance columnist for 25 years. He has written for Morningstar, The Wall Street Journal, and Money magazine. Waggoner has also written three books on finance and investing. He has an undergraduate and graduate degree in English literature and is working on his Certified Financial Planner designation. He lives in Vienna, Virginia.