5 Bargain Dividend Stocks to Buy Now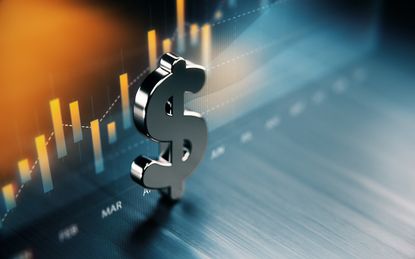 (Image credit: iStock)
'Tis the season to go bargain hunting for stocks.
It might not feel like it, what with the Dow Jones Industrial Average having kicked off December by shedding nearly 1,200 points, but now is the time to do some holiday shopping in the market, especially in dividend stocks.
After all, as Warren Buffett likes to say, "Be greedy when others are fearful." And the way the market has been behaving lately, it's pretty clear that fear abounds.
The general retreat in share prices means valuations are down and yields are up. (Dividend yields and stock prices move in opposite directions.) That has made several large-cap, high-quality dividend stocks look mighty tempting.
The Standard & Poor's 500-stock index currently trades at 15 times expected earnings, according to Yardeni Research. To find bargains, we scoured the broad-market index for large companies that trade for less than 15 times projected earnings. At the same time, we limited our search to dependable dividend payers with yields of at least 3%.
After taking long-term earnings growth forecasts and analysts' opinions into account, the following five names stood out as bargain dividend stocks to buy now.
Data is as of Dec. 10, 2018, unless otherwise noted. Companies are listed alphabetically. Dividend yields are calculated by annualizing the most recent quarterly payout and dividing by the share price. Analysts' ratings provided by Zacks Investment Research.