5 Cheap "Diamond in the Rough" Stocks to Buy
Cheap stocks are few and far between.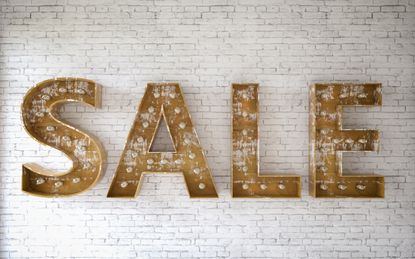 (Image credit: Getty Images)
Cheap stocks are few and far between. Goldman Sachs' bear market indicator – which analyzes trends in unemployment, manufacturing, core inflation, the yield curve and stock valuations – is at its highest levels since the late 1960s and early 1970s. By some metrics, such as the price-to-sales ratio, U.S. stocks are at their most expensive levels in history, even more expensive than at the top of the 1990s tech bubble.
"It is particularly scary this time around," says John Del Vecchio, co-manager of the AdvisorShares Ranger Equity Beat ETF (HDGE (opens in new tab)), "because we're dealing with a historical bull market. This means that the coming bear market – and there will be a bear market again – is likely to overshoot to the downside too. There's a lot of excess to work off."
Meanwhile, the Fed and other major central banks are draining excess liquidity out of the system, and growth in most overseas markets is slowing. But perhaps worst of all is that we're now coming up on the one-year anniversary of the tax cuts. That means we're no longer comparing post-tax-cut earnings to pre-tax-cut earnings, so the comparables get a lot more difficult.
All the same, it's usually a mistake to sell everything and run for the hills. Many of the conditions in place today were also in place in the late 1990s. Then, as now, the Fed was getting more hawkish at a time when asset prices were exceptionally expensive, yet prices continued rising for years. Even after the bubble burst in 2000, many value investors continued to generate excellent returns for another two years.
Today, let's take a look at five cheap "diamond in the rough" stocks to buy. These are five stocks that are objectively cheap enough to potentially generate respectable returns no matter what the market throws at us.
Data is as of Dec. 5, 2018. Dividend yields are calculated by annualizing the most recent quarterly payout and dividing by the share price.
Contributing Writer, Kiplinger.com
Charles Lewis Sizemore, CFA is the Chief Investment Officer of Sizemore Capital Management LLC, a registered investment advisor based in Dallas, Texas, where he specializes in dividend-focused portfolios and in building alternative allocations with minimal correlation to the stock market.