5 "Strong Buy" Stock Picks for 2019 (That Crashed in 2018)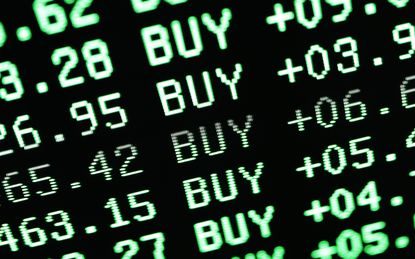 (Image credit: Getty Images)
Which of 2018's losers are poised for big gains in 2019?
There's certainly no shortage of stocks to pick from. The major indices all suffered losses in 2018, with hundreds of their components (and several thousand more stocks on top of that) bleeding red ink by year's end.
But how do you sort the promising stocks that can rebound from stocks whose falls were justified (and continue declining more)? One way is to examine what the financial experts are saying. In this case, we used TipRanks' Top Analyst Stocks (opens in new tab) tool to pinpoint five stocks with a bullish "Strong Buy" analyst consensus rating. This is based on all the ratings a stock receives over the past three months.
Here are five "Strong Buy" stock picks for 2019, based on analysts' bullishness for the 12 to 18 months ahead. What makes them even more attractive is the relative discounts they're trading at following 2018's selloff.
Data is as of Jan. 25, 2019.
Contributing Writer, Kiplinger.com
Harriet Lefton, originally from the U.K., began her career as a journalist specializing in the niche world of metal markets. She graduated from the University of Cambridge before becoming a qualified U.K. lawyer. Now she has turned her attention to the world of financial blogging, covering U.S. stocks, analysts and all manner of things finance-related.