Value Added: 7 Top Stocks for 2019
Making money in the stock market this year is going to take all the skill and luck you can muster.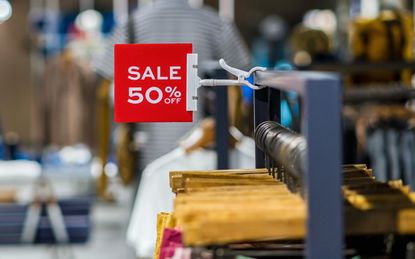 (Image credit: Getty Images)
Making money in the stock market this year is going to take all the skill and luck you can muster. The global economy is slowing, a trade war with China still lingers despite negotiations, and the Federal Reserve remains likely to raise short-term interest rates, albeit slowly.
But you still can find promising investments. To identify some of the top stocks right now, I interviewed Jerome Dodson, manager of Parnassus Endeavor Fund (PARWX) and founder of the Parnassus funds. Based in San Francisco, Parnassus is the largest U.S. fund firm focused on buying good stocks that are also, in the firm's view, good corporate citizens in terms of the environment, social and corporate governance issues.
More to the point, Dodson's fund has a first-class record. Endeavor returned an annualized 16.3% over the past 10 years – an average of 3.1 percentage points per year better than the Standard & Poor's 500-stock index. Dodson, 75, is a contrarian investor who loves to pounce on stocks that have been pummeled.
Given the selloff, this is precisely Dodson's kind of market. Read on for his seven top stocks for 2019.
Disclaimer
Data is as of Jan. 8, 2019. Dividend yields are calculated by annualizing the most recent quarterly payout and dividing by the share price. Steve Goldberg writes a regular column, "Value Added."

Contributing Columnist, Kiplinger.com
Steve has been writing for Kiplinger's for more than 25 years. As an associate editor and then senior associate editor, he covered mutual funds for
Kiplinger's Personal Finance
magazine from 1994-2006. He also authored a book,
But Which Mutual Funds?
In 2006 he joined with Jerry Tweddell, one of his best sources on investing, to form
Tweddell Goldberg Investment Management
to manage money for individual investors. Steve continues to write a regular column for Kiplinger.com and enjoys hearing investing questions from readers. You can contact Steve at 301.650.6567 or sgoldberg@kiplinger.com.