5 Hot Airline Stocks Ready for Takeoff
The airline industry would probably rather forget 2018.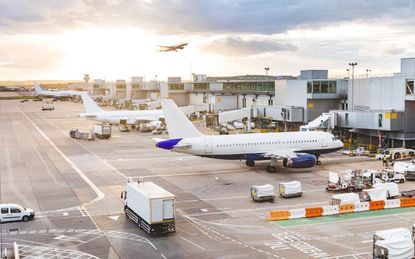 (Image credit: Getty Images)
The airline industry would probably rather forget 2018. Most airline companies ended the year in the red as investors worried about high oil prices cutting into profits.
The same can't be said for 2019. Oil prices are now down to just over $55 from their peak above $75 back in October 2018. And airline stocks have started the year on a strong note with a solid round of earnings.
As a result, shares are now beginning to gain momentum again. That's despite the partial government shutdown, which Delta Air Lines (DAL (opens in new tab)) CEO Ed Bastian estimated cost the company $25 million in revenue for January.
"The industry continues to benefit from strong demand as Airline stocks across the board have reported better-than-expected results in their most recent quarter," top Tigress Financial analyst Ivan Feinseth writes. He says a strong economy, low unemployment and increases in consumer spending are driving record levels of airline travel. Not to mention these companies are sharpening their operations to squeeze out maximum gains when the going gets good.
Which stocks should you be watching? Here, we use TipRanks market data to pinpoint analysts' favorite airline stocks now:
Contributing Writer, Kiplinger.com
Harriet Lefton, originally from the U.K., began her career as a journalist specializing in the niche world of metal markets. She graduated from the University of Cambridge before becoming a qualified U.K. lawyer. Now she has turned her attention to the world of financial blogging, covering U.S. stocks, analysts and all manner of things finance-related.