10 Stocks That Could Replace GE in the Dow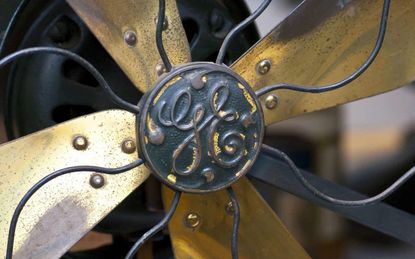 (Image credit: Getty Images)
General Electric Company (GE (opens in new tab), $17.88) is the sole survivor of the original 1896 Dow Jones Industrial Average, but some market watchers are wondering if its century-long membership is coming to a close.
The keepers of the Dow over at S&P Dow Jones Indices reveal little about what it takes to get into the exclusive 30-stock club. It's important that "the company has an excellent reputation, demonstrates sustained growth and is of interest to a large number of investors," S&P Dow Jones Indices says.
Sadly, General Electric is not what it once was. "It is no longer a good representative of U.S. businesses," says David Kass, professor of finance at the University of Maryland's Robert H. Smith School of Business. "Its poor stock and earnings performance over the past 17 years are indicative of the decline of the industries it is has chosen to invest in." Since the start of 2000, GE's stock price has fallen 60%; the Dow has gained 124% since then.
Another strike against General Electric is its vow to sell $20 billion in assets, which should reduce GE's market value further. Dow stocks typically have some of the largest values on the market. Its low nominal stock price is problematic, too; the blue-chip average is price-weighted, which means lower-priced stocks have less effect on the index than pricier ones. And although GE is of interest to a large number of investors, its reputation took a serious hit after announcing a dividend cut in November.
General Electric losing its position in the Dow is pure speculation, and it could just as easily stay put. Still, analyzing what companies could replace it reveals some bullish (and bearish) arguments for each stock. If S&P DJI calls, we're happy to share these 10 ideas with them.
Data is as of Nov. 27, 2017. Analyst ratings are from Zacks Investment Research. Stocks are listed in alphabetical order. Click on symbol links in each slide for current share prices and more.
Senior Investing Writer, Kiplinger.com
Dan Burrows is a financial writer at Kiplinger, having joined the august publication full time in 2016.
A long-time financial journalist, Dan is a veteran of SmartMoney, MarketWatch, CBS MoneyWatch, InvestorPlace and DailyFinance. He has written for The Wall Street Journal, Bloomberg, Consumer Reports, Senior Executive and Boston magazine, and his stories have appeared in the New York Daily News, the San Jose Mercury News and Investor's Business Daily, among other publications. As a senior writer at AOL's DailyFinance, Dan reported market news from the floor of the New York Stock Exchange and hosted a weekly video segment on equities.
Once upon a time – before his days as a financial reporter and assistant financial editor at legendary fashion trade paper Women's Wear Daily – Dan worked for Spy magazine, scribbled away at Time Inc. and contributed to Maxim magazine back when lad mags were a thing. He's also written for Esquire magazine's Dubious Achievements Awards.
In his current role at Kiplinger, Dan writes about equities, fixed income, currencies, commodities, funds, macroeconomics and more.
Dan holds a bachelor's degree from Oberlin College and a master's degree from Columbia University.
Disclosure: Dan does not trade stocks or other securities. Rather, he dollar-cost averages into cheap funds and index funds and holds them forever in tax-advantaged accounts.