10 High-Quality, High-Growth Stocks to Buy
Companies with outsize growth prospects aren't hard to find.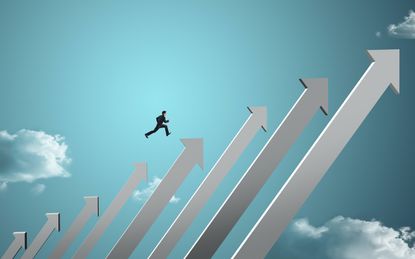 (Image credit: Getty Images)
Companies with outsize growth prospects aren't hard to find. High-growth stocks that also are high on quality are another matter.
Seemingly every other week, a so-called unicorn files for an initial public offering. And yet more often than not, the stocks of these red-hot companies quickly disappoint investors. There's no point in betting on companies with high growth prospects if they don't have the quality to churn out such returns year after year.
When it comes to looking for high-quality companies, a good place to start is with return on equity. ROE measures how adept a company is at squeezing a return out of its net assets. It's often used as a shorthand for quality. Although ROE differs from industry to industry, a rule of thumb is that ROE should come to at least 15%.
Quality stocks can't be found by applying just a single measure, however. Balance sheets, fundamental performance and cash flow are critical too. As such, we scoured the Russell 1000 Growth Index of large- and midsize companies to find stocks with returns on equity of at least 15%. Additionally, these companies had to have positive free cash flow (FCF), healthy balance sheets and long-term growth rates of at least 20%.
Lastly, they had to have an average analyst score of less than 2.0 from S&P Global Market Intelligence. Any score below 2.0 equals a Buy recommendation on the part of Wall Street, and the lower the score, the better.
Here, then, are the 10 best-rated high-quality, high-growth stocks to buy.