8 REITs to Buy for Bargain Prices, Bloated Dividends
Real estate investment trusts (REITs) have been on a wild ride over the past several years.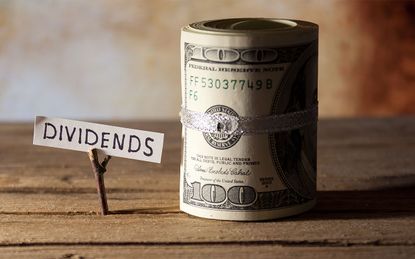 (Image credit: Getty Images)
Real estate investment trusts (REITs) have been on a wild ride over the past several years. Investors couldn't get enough of this dividend-friendly sector following the 2008 meltdown. The comparatively high yields were attractive in a world where savings accounts yielded zero and longer-term bond yields scraped near all-time lows.
But the 2013 "taper tantrum," Janet Yellen's move in 2015 to move the target fed funds rate above 0% and Donald Trump's election (prompting fears of inflation) all shook the bond market. That in turn shook assets, such as REITs, that were treated as "bond substitutes." After each scare, REIT prices recovered their losses … only to see them evaporate again with the next scare.
REIT prices have gone nowhere since early 2015. Remarkably, they're also sitting at levels first seen in 2007, over a decade ago.
No surprise, then, that many REITs are attractively priced right now. REITs also sport significantly higher yields as a sector than investment-grade corporate bonds, and – unlike bond coupon payments – their dividends tend to rise over time. REITs also trade at cheaper valuations than private equity real estate funds, which doesn't make a lot of sense given their superior liquidity. That kind of disconnect typically only happens during bear markets and panics when the baby gets thrown out with the bathwater.
Let's use this disconnect to our advantage. Here are eight REITs to buy while they trade at respectable prices and pay solid dividends.
Data is as of Sept. 17, 2018. Dividend yields are calculated by annualizing the most recent quarterly payout and dividing by the share price. REITs are listed by dividend yield, from lowest to highest.
Contributing Writer, Kiplinger.com
Charles Lewis Sizemore, CFA is the Chief Investment Officer of Sizemore Capital Management LLC, a registered investment advisor based in Dallas, Texas, where he specializes in dividend-focused portfolios and in building alternative allocations with minimal correlation to the stock market.