9 Secrets to Better Credit
Credit is complicated and, sometimes, counterintuitive.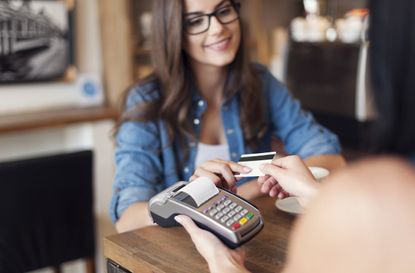 (Image credit: Thinkstock)
Credit is complicated and, sometimes, counterintuitive. For example, being debt-free can result in a dismal credit score, and having high limits on your credit cards may boost your score despite the extra temptation to spend. Dozens of credit scores measure the activity on your credit reports, and everyone from your cable company to your employer may be checking up on your credit.
Learn these nine key credit facts to help you get a better rate on a mortgage, negotiate a better deal from your card issuer, or even land a job.
1/9
A Little Debt Is Desirable
Shunning credit cards can really help your bottom line, but a thin credit history can lead to a poor credit score. Young adults who haven't yet utilized credit cards and retirees (who may have paid off their mortgage and other loans and stopped using credit cards) both can suffer the consequences.
To help beef up your credit history and boost your score, continue to make one or two purchases per month on a credit card.
2/9
You Can Negotiate
Sure, your credit card comes pre-equipped with a due date, an annual percentage rate and a group of fees that the issuer sets. But they're usually not set in stone. You may be able to negotiate a different due date or a lower interest rate or minimum payment. "If you have a great credit score, you're in the driver's seat," says Beverly Harzog, a credit expert and author of Confessions of a Credit Junkie.
You may have some leeway with fees, too. If you make a late payment for the first time and get slapped with a fee, call and ask to have it waived. Your good payment history could be enough to catch you a break. You may be able to get an annual fee waived for at least a year if you threaten to cancel your card. With a new rewards card, you may even be able to capture some extra points. If you find out—perhaps through social media or acquaintances—that other people have been offered a larger sign-up bonus, ask the issuer if it will increase your initial reward to match.
3/9
You're Being Tracked
Reports from the three major credit bureaus (Equifax, Experian and TransUnion) are commonly used to assess creditworthiness. But many more agencies track everything from how you've managed bank accounts to your history as a tenant. Many of these lesser-known agencies focus only on negative information. So, for example, if you've ever bounced a check or otherwise mismanaged a bank account, you may have data on file with ChexSystems, which collects information on checking and savings accounts.
National agencies must provide you with one free report per year, and all must provide a report for a reasonable fee ($11.50 or less). But rather than attempt to track all of them, you may want to check them in relevant situations. If you're about to shop for homeowners insurance, for example, get your C.L.U.E. personal property report from LexisNexis, which lists losses related to your personal property. LexisNexis also provides a C.L.U.E. auto loss history report. If you're shopping for apartments, see if anything comes up on tenant-screening databases, such as CoreLogic SafeRent.
4/9
You May Be Punished for Good Deeds
FICO, which produces the most widely used credit scores, uses "scorecards" to group consumers into categories. If you've had a delinquency, such as a bankruptcy, FICO may put you on a scorecard that evaluates your risk in part by how much time has passed since your most recent delinquency, the number of delinquencies you've had and the severity of your worst delinquency, says Barry Paperno, a credit industry expert.
So your credit score could fall when you move from one scorecard to another—even if it's ultimately a positive switch. For example, if a bankruptcy comes off your credit report, you may transfer to a "cleaner" scorecard and be compared with customers with better credit than those on your previous scorecard. "The good news for consumers is that any such score drops are temporary," says Paperno. Over time, your score will rise more without the black mark than with it.
5/9
You May Not See the Score Your Lender Sees
FICO produces many versions of its credit score. Some of them are designed for certain types of lenders, and those scores place more weight on, say, your mortgage, auto-loan or credit-card payment history than the base score does, says Anthony Sprauve, senior consumer credit specialist for FICO.
You'll see these scores only if a lender has declined to grant you credit and discloses the score to you as required by law, says John Ulzheimer, credit expert with Credit Sesame.
To get a general idea of where your credit score stands and how you might improve it, you can use the free tools at Credit.com, CreditSesame.com and CreditKarma.com. If you're thinking of taking out a loan soon, consider reviewing your base FICO score ($19.95 at www.myfico.com) because it may come closest to the score that your lender will view.
6/9
Opening a New Account Won't Hurt Much
You may have heard that if you apply for several credit cards at once, you'll take a hit to your credit score because the lenders make inquiries on your credit report. Even an inquiry from a single lender can shave points from your score. But an inquiry counts for a relatively small portion of your score.
If you have strong credit and want to snag great offers on credit cards once in a while, don't fret over the impact on your score. (You may want to hold off if you plan to apply for a loan in the next few months.) "You don't need to be held hostage by a credit card that isn't working for you anymore," says Gerri Detweiler, director of consumer education for Credit.com.
When it comes to mortgage, student and auto loans, you have more freedom to shop for rates without sinking your credit score. For each type of loan, FICO ignores lenders' inquiries that occur within 30 days of each other. In addition, inquiries that occur within 45 days of each other count as a single inquiry. That rule also applies when rental properties check the credit reports of potential tenants—meaning your score should stay in good shape as long as you find a home within 45 days.
7/9
Closing Credit Cards Could Hurt
When you want to declutter your financial life, eliminating credit card accounts feels good. And if you find that you can't control your spending when you have credit cards, shutting them down is probably a good idea. But if you have the willpower to simply leave them in a drawer, that's the best move.
Say you have three credit cards, each with a $5,000 limit. Two of the cards have zero balances, and one has a $4,000 balance. If you close the two cards with no debt, the overall ratio of your debt compared with your credit limits jumps from 27% to 80%. That percentage, called credit utilization, is part of the "amounts owed" portion of your FICO score, which accounts for nearly one-third of the score. A high utilization has a negative impact. To minimize the effect on your score, you'd be better off leaving all of the cards open, keeping zero balances on the first two and whittling down your balance on the remaining card. (Your utilization is calculated both for individual cards and your overall credit.)
If you keep relatively low balances on all of your credit cards, closing some of them may not inflict much damage on your score. Retail cards tend to have low limits, says Harzog, so those could be prime candidates for cutting, especially if you own other major cards with high limits. And closing a card won't immediately shorten your average account age, another segment of your credit score. The history you've created with the card will remain on your credit report for about seven years after you've closed it.
8/9
Poor Credit? Utilities May Require a Deposit
Utilities and cable, Internet and wireless providers may check your credit report, and you may have to put down a deposit if you have a checkered payment history. (Often, accounts with such services will appear on your credit report only if they have gone into default or collection.) They may also check specialized credit scores or assessments attuned to how much risk you present as a customer.
With Verizon Wireless's Edge program, for example, which allows you to upgrade your phone more often than with standard plans, you may have to make a down payment on your phone if your credit doesn't meet certain standards. Some services, including Sprint and T-Mobile, will forgo the credit check with certain plans if you bring your own phone. If you have poor credit, some providers may be willing to work with you by, say, requiring you to prepay for service.
9/9
Your Credit History Could Scuttle Your Job Prospects
A potential (or current) employer may want to take a peek at your credit report. Some 34% of organizations perform credit checks on certain job candidates, and 13% review all candidates, says the Society for Human Resource Management. Candidates most likely to be screened are those who would have financial responsibilities, hold senior positions or have access to confidential employee information.
In ten states, employers are limited in how they can use a credit report to make decisions about job applicants. In California, for example, employers can pull credit reports only to review people for certain positions, such as those in law enforcement or management. And legislation to restrict employer access is pending in several more states. No matter where you are, the employer must ask your permission before pulling your credit report. And it will not see your credit score.
Before you hunt for a job, review your credit report. If you see anything that could raise questions, such as an account that went to collection, prepare an explanation. "Half the time, it's a test to make sure you're being honest," says Ulzheimer.
Contributing Editor, Kiplinger's Personal Finance
Lisa has spent more than15 years with Kiplinger's Personal Finance and heads up the magazine's annual rankings of the best banks, best rewards credit cards, and financial-services firms with the best customer service. She reports on a variety of other topics, too, from retirement to health care to money concerns for millennials. She has shared her expertise as a guest on the Today Show, CNN, Fox, NPR, Cheddar and many other media outlets around the nation. Lisa graduated from Ball State University and received the school's "Graduate of the Last Decade" award in 2014. A military spouse, she has moved around the U.S. and currently lives in the Philadelphia area with her husband and two sons.