Answers to Frequently Asked Social Security Disability Questions
Social Security Disability Insurance is there to help those who can't work, but getting the benefits you need can be confusing and difficult. Read on for answers to some of the most common SSDI questions.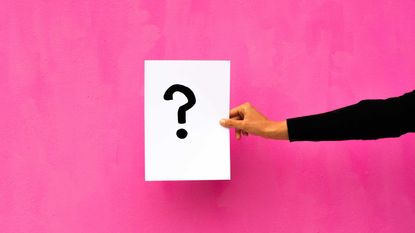 (Image credit: Getty Images)
In this post-COVID era and period of long COVID health complications, many Americans have become increasingly aware that they could become the victim of a life-threatening illness, injury or disability that makes it impossible for them to work and support their families. This has sparked new attention toward the intricacies of the Social Security Disability Insurance (SSDI) process and its many requirements for approval.
American workers should become familiar with the financial protections and career support that this federal disability insurance offers just in case the unexpected strikes. Having the right information and the right representation can increase the likelihood of approval and yield financial and professional security.
Here are answers to some common questions about this federal insurance, which covers more than 156 million U.S. workers.
Subscribe to Kiplinger's Personal Finance
Be a smarter, better informed investor.
Save up to 74%
Sign up for Kiplinger's Free E-Newsletters
Profit and prosper with the best of expert advice on investing, taxes, retirement, personal finance and more - straight to your e-mail.
Profit and prosper with the best of expert advice - straight to your e-mail.
What is the minimum and maximum Social Security will pay for disability benefits?
The Social Security Administration (SSA) determines how much a person receives based on the amount of past earnings that an individual has paid into their FICA taxes for all the years they've worked. It's important to know that the severity of a disability does not affect how much a person will receive. The average SSDI payment is $1,358 in 2022, with the maximum amount reaching about $3,300. In addition, individuals with dependents (under 18) could receive an additional amount of half the monthly benefit. An easy way to estimate a monthly SSDI payment is to use a benefits calculator.
What conditions are considered a disability?
Any condition could quality for SSDI benefits, if the person's severity and medical evidence support the claim for benefits. To meet the SSA's definition of disability, an individual must not be able to engage in any substantial gainful activity (SGA) due to a medically determinable physical or mental impairment that has lasted or is expected to last for a continuous period of at least 12 months or lead to death.
The SSA maintains a list of physical and mental impairments and guidelines for specific conditions that will automatically qualify a person for SSDI benefits. However, applicants can still apply for SSDI even if their condition is not listed. Social Security may consider the applicant's conditions as long as it limits function and ability to work.
What makes someone eligible for Social Security disability?
There are a few criteria for someone to be eligible for SSDI.
The applicant must have worked at least five of the last 10 years and paid payroll (FICA) taxes during that period.
They must have had a disability before reaching full retirement age (65-67). If an applicant is younger than 21, they can still apply for SSDI under their parents' earning records even if they haven't worked or contributed to the program.
The individual must be unable to work due to their physical or mental condition, and their condition is expected to last at least a year, or result in death.
It's also vital that the person applying for benefits is under the care of a health professional, who can confirm their condition, and has medical documentation. Working with a representative can dramatically improve an applicant's chances of receiving SSDI benefits. A quick quiz can help you find out if you are eligible for SSDI.
How often does Social Security review your disability?
Benefits continue as long as the individual has a disability that prevents them from working. However, Social Security conducts Continuing Disability Reviews (CDR), which means they review someone's claim for medical improvement. Those reviews can be scheduled at intervals of six to 18 months, three years, five years and seven years after benefits began, depending on Social Security's assessment of whether medical improvement is likely.
Does Social Security disability last for life?
Technically, no, because individuals will see their disability benefits convert to Social Security retirement benefits when they reach retirement age (65-67). Also, if someone decides to return to work when they reach medical stability, they may be able to leave the SSDI program and actively work full-time until they decide to retire and then seek Social Security retirement benefits.
What other benefits can I get with Social Security disability?
Individuals receiving SSDI benefits automatically become eligible for Medicare coverage after a 24-month waiting period. During the waiting period, beneficiaries receiving COBRA can extend that health insurance coverage an additional 11 months.
Can I work while receiving Social Security disability?
Yes, you can attempt a return to work while receiving SSDI benefits. The Social Security Administration administers a program called Ticket to Work (TTW) with the help of authorized Employment Networks. The Ticket program includes important benefits and it includes protection for a participant's SSDI and Medicare benefits while they pursue a return to work.
What is the income limit for Social Security disability in 2022?
The earning limit for receiving SSDI benefits is known as the substantial gainful activity (SGA) amount, and that is $1,350 per month, or $16,200 annually in 2022 (non-blind). You usually cannot make more than that or your benefits will stop.
What is the best way to get approved for Social Security disability?
The best way to increase your chances of receiving the benefits you have earned is to approach the application process with an understanding of how complicated it can be. The government wants to ensure people receive benefits who are truly deserving of them.
A representative like Allsup helps people with disabilities fully understand the complexities of the SSDI process. A representative has experience with the rules and regulations, they can help get medical records or additional information to support your claim. They can also assist with requesting a reconsideration, a hearing or an Appeals Council review, if needed. It's important to have representation at the start of the application process, since it can improve an individual's chances of SSDI approval, rather than waiting to seek help at the hearing or appeals level.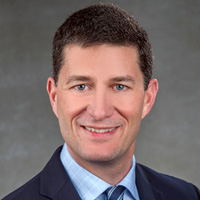 Steve Perrigo, J.D., is Vice President, Sales and Account Management, for Allsup and has over two decades of experience and knowledge of the Social Security Administration (SSA) and its programs. He joined Allsup in August 2010 and helps clients understand their options when coordinating private disability insurance benefits with the Social Security program. Prior to joining Allsup, Steve Perrigo spent 17 years with the SSA in various roles of increasing responsibility.