How to Go Back to Work When You're on Disability
Going on Social Security Disability Insurance (SSDI) or long-term disability (LTD) doesn't mean you can't work at all. Free programs like Ticket to Work can help get you working and earning again, without losing the benefits you may still need.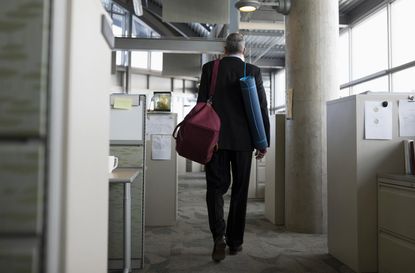 (Image credit: This content is subject to copyright.)
Time away from work can be relaxing, like vacations or half-days off. But when you're home for months, or years, after a disability disruption, you may start to long for those mornings where John from accounting would not stop talking about the latest episode of Game of Thrones.
A severe health issue that takes us out of the workforce can create a turning point, and we can lose that sense of identity and purpose. Applying for and receiving Social Security Disability Insurance (SSDI) and private long-term disability insurance (LTD) can help us get by. But it cannot resurrect that sense of purpose and community that a job so often provides.
Some people mistakenly believe that seeking SSDI is a decision to quit working for good. This couldn't be further from the truth. Social Security's Ticket to Work program was specifically created to help individuals with disabilities earn more than their minimal SSDI benefit and put them back on the path to financial independence. Unfortunately, few people know that their SSDI benefit was designed to get them back to work, but this door is open and waiting for them.
Subscribe to Kiplinger's Personal Finance
Be a smarter, better informed investor.
Save up to 74%
Sign up for Kiplinger's Free E-Newsletters
Profit and prosper with the best of expert advice on investing, taxes, retirement, personal finance and more - straight to your e-mail.
Profit and prosper with the best of expert advice - straight to your e-mail.
When you're medically able to try returning to work, the Ticket to Work (TTW) program is ready. TTW gives you the opportunity to test the waters, without the fear of losing the SSDI and Medicare benefits that keep you afloat. If you currently receive SSDI, you automatically qualify for Ticket to Work, and there are organizations designated by the Social Security Administration to provide this help for free.
Testing the Ability to Work: Ticket To Work
To really make the most of the program, it helps to understand these Ticket to Work basics:
Employment Networks (ENs)
There are more than 600 ENs across the U.S., and each offers a range of free support services through the TTW program. Some help specific populations, while others provide specialized support services. The TTW website has a Find Help webpage (choosework.ssa.gov/findhelp/) where you can search for an EN, or you can click here for more information on returning to work with SSDI. ENs can address issues such as improving energy and stamina for a full-time job, discussing job accommodations with employers, and complying with Social Security's reporting processes to protect your benefits for the long-term.
Trial Work Period (TWP)
This refers to nine months during which individuals retain their SSDI cash benefits while testing their ability to work.
Extended Period of Eligibility (EPE)
This refers to the 36 months that protect your SSDI benefits after the TWP. It includes receiving full SSDI benefits for the first three months, and then 33 months of receiving SSDI benefits for any month your earnings from work drop below a certain level. In 2018, this substantial gainful activity (SGA) level is $1,180 per month for non-blind and $1,970 per month for blind individuals.
Continuing Medicare Coverage
After the nine-month TWP ends, Medicare coverage continues for up to 93 consecutive months, more than seven years. This is true even if an individual's SSDI payments end during this period.
Expedited Reinstatement of Benefits
If individuals become unable to work again within five years after the 36-month EPE ends, they can request to have their SSDI benefits restarted without filing a new application. Remember: No new application is needed.
Continuing Disability Review (CDR) protection
Social Security schedules a review of everyone who receives SSDI benefits to revisit their medical condition after some time has passed. For those who use TTW, they are exempt from this review and their status remains unchanged.
These offerings through the Ticket to Work program provide a range of valuable resources and support to help you along the path to working again. Some people find it confusing to understand these options, or make choices, and this is where the assistance of an Employment Network can be a big help.
Additional Factors When Considering Working Again
From here, it's important to set and manage reasonable expectations about what your next job can be. You may need to adjust your previous ideas about what your career might look like. What tasks can you perform with your condition? What is out of reach? Do you have transportation issues? Physical limitations that need to be accommodated?
Accommodations
If you require accommodations to deal with some of these new barriers and continue being productive and comfortable at work, speak with your supervisor or human resources department. Be open and honest about your needs, and provide as much detail and clarity as possible. You may want to make your request in writing in order to have a formal record on file.
Employer conversations
Sometimes, it can be difficult to have the types of conversations necessary to receive the accommodations you need. If you have an ongoing relationship with a former employer, they can be the most flexible because they're familiar with your work results and prior contributions. Simply let your former supervisor or new supervisor know you are excited to be back in the office, but in order to perform at your best, you will need him or her to make an accommodation for you. Communicating honestly and respectfully will help facilitate a positive outcome for everyone.
Retraining
You may also need retraining after being out of the workforce for an extended period. If your disability means you must explore a new career sector, you may need additional education to become fully competent in that skill area. In any case, you will want to update your résumé and cover letter to account for your absence and emphasize any new skills learned. You'll also want to prepare a ready answer when potential employers ask about any gaps between jobs.
Keeping the door open with your former employer and staying in touch with your EN can provide a pathway back to work and steps to get you there, among other benefits. The current strong labor market may provide inspiration for current SSDI recipients whose conditions have stabilized.
Individuals who are able can consider returning to work while using the multiyear safety net created with SSDI and Ticket to Work. Remember that a disability is not a sentence for a lifetime of unemployment, and it doesn't define who you are. Becoming proactive about your desire to work again means you can focus on adding value to your everyday life and livelihood.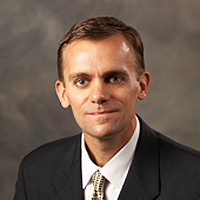 Assistant Vice President, Allsup
Mike Stein, assistant vice president of operations strategy and planning, has 25 years experience helping people with disabilities through his work with Allsup. He oversees the claims operations for both Social Security Disability Insurance representation and the Veterans Disability Appeal Service for veterans. During this time, he has become an authority on the SSDI application process, as well as Social Security Administration programs.