3 Ways You're Just Plain Wrong about SSDI Benefits
It's time to stomp out the stigmas surrounding Social Security Disability Insurance. Let's start with these three myths that too many people believe.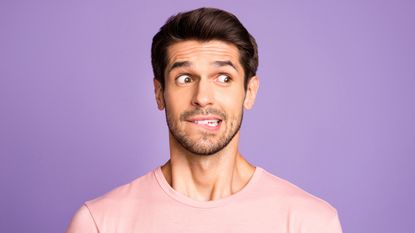 (Image credit: Getty Images)
Decades after the creation of this federal insurance, millions of Americans do not recognize the importance and value of Social Security Disability Insurance (SSDI). And those who do, may feel significant embarrassment at the idea of applying for disability benefits when their dire financial situation demands it. The benefits offered by SSDI have helped millions of workers with disabilities, but lingering stigmas and myths have likely kept millions more from applying for these life-changing benefits due to feelings of shame and discomfort engendered by these negative connotations.
But in the 65 years since SSDI first became available to support former workers with disabilities, we have come a long way as a society in advancing tolerance and disability inclusion. In recognition of how far we've come, let's debunk a few common, outdated misconceptions and enable our family, friends and neighbors to move forward in the application process with confidence.
Myth #1: SSDI is a handout
The belief that SSDI is a free payout is the most persistent piece of misinformation about this valuable program. SSDI is an earned insurance benefit, one that over 156 million workers have access to as a result of their FICA payroll tax contributions. Therefore, the funds to cover this benefit come from the workers themselves and do not represent an extra burden on taxpayers or appeal to would-be "freeloaders."
Subscribe to Kiplinger's Personal Finance
Be a smarter, better informed investor.
Save up to 74%
Sign up for Kiplinger's Free E-Newsletters
Profit and prosper with the best of expert advice on investing, taxes, retirement, personal finance and more - straight to your e-mail.
Profit and prosper with the best of expert advice - straight to your e-mail.
Beyond the source of the funding, the Social Security Administration (SSA) has mandated stringent requirements for all individuals looking to receive SSDI benefits. The symptoms an individual is experiencing must be of a certain severity, and the most important piece is providing medical documentation. The number of people currently receiving benefits — 8.2 million, a mere 5% of those who have access to these benefits — is a testament to the difficulty of qualifying, further emphasizing the truth that this program does not cultivate "freeloaders" and is, in fact, earned by all those who utilize it.
Myth #2: Individuals who enroll in SSDI never return to work
This is another misconception that goes hand-in-hand with the first myth, but it couldn't be further from the truth. SSDI is only intended to be used for as long as it takes for an individual to medically recover enough to begin taking steps to return to work. Many individuals receiving SSDI benefits express their desire to return to the workforce as soon as possible. It is common for the recovery process to take a year or longer, and SSDI serves as a support that allows individuals to take the time they need without fearing the financial repercussions.
At the same time, all individuals currently receiving SSDI benefits are eligible for and encouraged to utilize the Ticket to Work Program (TTW), which is a free service that connects individuals with Employment Networks (ENs). Representatives from ENs assist individuals with interview preparation, résumé writing and overcoming the barriers to finding employment once they are ready. The allocation of these resources illustrates the intention that SSDI is not necessarily permanent, and the willingness of most individuals receiving these benefits to return to work speaks to the falsity of any belief that SSDI is a permanent benefit.
Myth #3: The monetary component is the only reason to apply for SSDI
For any worker considering whether to apply for SSDI, it's important to understand the breadth of the benefits that go along with the program. While the primary benefit of applying for SSDI is monetary, there are many additional advantages to applying, including dependent benefits, Medicare coverage and a disability freeze that protects their Social Security retirement benefits.
Whether someone needs income to avoid bankruptcy or foreclosure, health insurance due to the loss of employment, or assistance in potentially returning to work, applying for SSDI is the first step toward securing that support.
SSDI benefits assist eligible individuals with disabilities, but too often people feel judged or ashamed of the need to ask for help. These myths have created a negative association around the SSDI application process, but it is a fundamental insurance program that millions of people benefit from every day.
Going forward, we need to do everything we can to squelch these stigmas and ensure that individuals with disabilities feel comfortable asking for the help they need and deserve.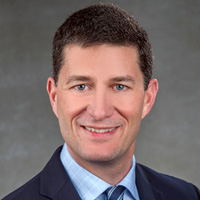 Steve Perrigo, J.D., is Vice President, Sales and Account Management, for Allsup and has over two decades of experience and knowledge of the Social Security Administration (SSA) and its programs. He joined Allsup in August 2010 and helps clients understand their options when coordinating private disability insurance benefits with the Social Security program. Prior to joining Allsup, Steve Perrigo spent 17 years with the SSA in various roles of increasing responsibility.