5 Tips on Applying for Social Security Disability Insurance Benefits
The road is not an easy one, but even if you've been denied, there are ways you can improve your chances at getting the help you need (and that you paid for through your FICA payroll taxes).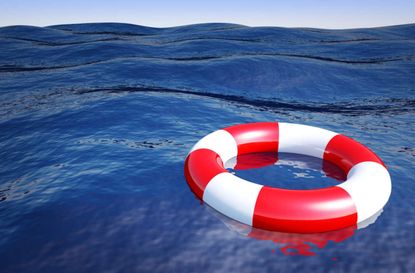 (Image credit: Dvougao)
Social Security Disability Insurance (SSDI) provides a life raft for nearly 9 million Americans navigating the uncharted waters of a new medical diagnosis or a life-limiting health condition. SSDI is a saving grace for former workers with serious disabilities, but forget about navigating this complicated, challenging federal application process without immense patience — and maybe some help.
While dealing with stress, income loss and health worries, it can be scary to start the SSDI process or appeal your claim after an initial denial.
You may feel like giving up, but remember, you've spent your working life paying for insurance through your FICA payroll taxes. Just like any insurance coverage you purchase, you hope you won't have to file a claim — but when you need to, don't hesitate. Stick with the process, understand if you are eligible and follow the tips below to maximize your chances of success.
Subscribe to Kiplinger's Personal Finance
Be a smarter, better informed investor.
Save up to 74%
Sign up for Kiplinger's Free E-Newsletters
Profit and prosper with the best of expert advice on investing, taxes, retirement, personal finance and more - straight to your e-mail.
Profit and prosper with the best of expert advice - straight to your e-mail.
1. Determine your eligibility.
All conditions are not created equal. The Social Security Administration (SSA) has a strict definition of what it considers a "disability." To be considered eligible for SSDI benefits, you must have a severe impairment that is expected to last at least 12 months or result in death. You must also be under retirement age (typically 66-67), and you must have paid FICA taxes for five of the last 10 years. Before filing, you should compile your work history records with dates and tenure of employment.
You can find free eligibility screenings online to determine if you meet these qualifications. By familiarizing yourself with the rules and requirements at the outset, you can increase your odds of passing the obstacle course with flying colors.
2. File your application immediately.
Waiting to apply will only drain your savings and retirement funds. Without regular income flowing in, you will quickly lose the financial safety net you need to live comfortably.
Fortunately, if your claim is approved, SSDI will ease the financial burden you are now enduring. There is no time to lose — the initial application can take three to six months to review, and the SSA approves only 1 in 3 initial applications. It's very common to experience a denial at the beginning, so don't be discouraged from appealing your claim.
If you get a first denial, settle in for the long haul. You may experience a second denial, and getting a hearing before an Administrative Law Judge (ALJ) now can take almost two years in some cities. The average national wait is about 600 days and could be as high as 800 days in your city.
If you suffer from an especially severe condition, such as certain metastatic cancers, there is one way to expedite the process and fast-track your claim to the front of the line. Check the Social Security Administration's Compassionate Allowances list to see if you qualify to receive your benefits more quickly.
3. Make a budget, and spend smarter.
It's critical to review your spending habits immediately. Because of the long wait for benefits, many people who do not adequately prepare can lose their savings, 401(k)s, cars and sometimes their homes. Many suffer financial ruin, or are faced with foreclosure. Work to reduce your spending as quickly as possible, solicit advice from others if necessary and prepare for a long wait.
While waiting for benefits, it can be difficult to make ends meet. For this reason, it's important to start practicing a new set of spending habits as early as possible. Your budget and purchasing decisions need to be reassessed. Although SSDI benefits will put food on the table and help you retain your livelihood, they aren't meant to replace the salary you had before. Making this transition will require permanent lifestyle adjustments. Consider exploring your community for organizations that can help with food, utilities, housing and other expenses to adjust to your new reality. These may include United Way (you can dial 2-1-1 to access assistance), the Center for Independent Living (CIL) serving your area, and the Supplemental Nutrition Assistance Program, or SNAP, and other programs. In addition, you don't have to give up your desire to eventually work again. If you can medically stabilize, then returning to work is not out of the question and carries great rewards, including more income.
4. Maintain health insurance.
With your budget so tight, it can be tempting to cut health insurance, but medical evidence is absolutely critical to supporting your claim. After jumping through hoops to complete the application process, the last thing you need to worry about is lack of medical records. Consider your options through your employer, such as COBRA, or Marketplace Exchange plans or Medicaid, depending on where you live. If you must stop paying health insurance premiums, due to the cost, then search for low-cost or free health care clinics serving your area. Find more at the federal website: FindAHealthCenter.hrsa.gov.
5. Get help early.
Applying for disability benefits is difficult, stressful and time-consuming, so it's a smart idea to have representation from the beginning. The earlier you seek help, the sooner you can obtain the support you need to receive benefits quickly and avoid a lengthy hearing process. Representatives can help you locate and file key information and represent you at a Social Security hearing. The application process is complicated and arduous, and a host of little things and misstatements can slow down your claim, or even result in a denial. By enlisting the support of a professional advocate, you'll know all of your paperwork has been filed quickly and accurately.
When choosing a representative for your claim, be sure they have expertise in applying for benefits with your specific condition. Verify their experience with the complexities of the SSDI process and ensure the tools and technology they use in their organization are user-friendly and efficient. Also, if their success rate is below the national average of 34%, look elsewhere for the assistance that can help you find success.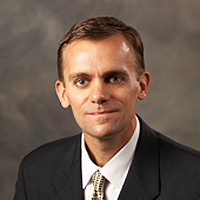 Assistant Vice President, Allsup
Mike Stein, assistant vice president of operations strategy and planning, has 25 years experience helping people with disabilities through his work with Allsup. He oversees the claims operations for both Social Security Disability Insurance representation and the Veterans Disability Appeal Service for veterans. During this time, he has become an authority on the SSDI application process, as well as Social Security Administration programs.