SSDI and COVID-19: How to Apply for Disability Benefits Now
The long-term physical effects of COVID-19 are still being discovered. If you're thinking of applying for Social Security disability benefits, here are some things to know about the process and how COVID has made it more challenging in some ways.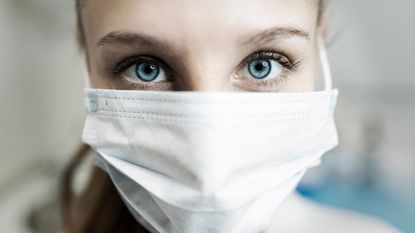 (Image credit: Getty Images)
After a year of challenges and uncertainty, the world is emerging from the pandemic. Even as the economy picks back up and life resumes some semblance of normal, for some people, the long-term impact of the virus on their health may persist for many years.
Doctors and researchers are still working to understand why many Americans are suffering from symptoms months after contracting the virus, as respiratory, mental and other chronic ailments continue to emerge.
If you fall into this category or have another condition that could prevent you from working in the future, understanding how the pandemic will affect the process of applying and qualifying for Social Security Disability Insurance (SSDI) is essential.
Subscribe to Kiplinger's Personal Finance
Be a smarter, better informed investor.
Save up to 74%
Sign up for Kiplinger's Free E-Newsletters
Profit and prosper with the best of expert advice on investing, taxes, retirement, personal finance and more - straight to your e-mail.
Profit and prosper with the best of expert advice - straight to your e-mail.
As of yet, there has not been a spike in SSDI claims, but as COVID-19 and its variants continue to evolve in terms of health impacts, there are likely to be more individuals considering and applying for federal disability benefits, particularly as unemployment and economic impact benefits taper off.
Distinct from private disability insurance, SSDI is a federal program insuring more than 156 million U.S. workers in the event of a severe, long-term disability that prevents them from working 12 months or longer. This insurance is paid for by workers and employers through FICA payroll taxes, and the program is administered by the Social Security Administration.
Delayed surgeries and checkups related to reduced health care access during the pandemic are likely to increase the severity of illnesses that already exist. This may ultimately lead to an increase in SSDI claims in the coming months, between long-haulers and those suffering from chronic illnesses.
Applying for SSDI Post-COVID-19
When you're submitting a claim for SSDI, be sure to provide as much information to your doctor as you can. This can help with the documentation of your disability in your medical records. If you feel comfortable scheduling an in-person appointment, that is the best option, but even if telehealth is the route you're most comfortable with, make the most out of the appointment by going over your symptoms and any other relevant information with your doctor in detail.
When more information becomes available about the long-term effects of COVID-19, the types and severity of illnesses will determine each individual's eligibility for disability insurance benefits. But the quality of medical evidence about your condition is a significant determinant of whether you will be approved or denied for Social Security disability benefits, and telehealth visits can't provide the same quality of evidence as in-person assessments.
Along with the uncertainty surrounding COVID-19 long-haulers and the factors important for processing their disability claims, the pandemic has made it more difficult for the Social Security Administration to operate at peak efficiency and productivity. Many SSA offices remain closed or only offer limited appointments, and there have been processing delays for SSDI as a result.
Staying current on how the decisions and recommendations regarding COVID-19 long-haulers unfold will help make the process of getting SSDI benefits simpler and more expedient.
Pay Attention to the Details
Disability representatives are a great source of information on the topic, but do your own research as well, particularly with regard to how you can improve your experience through doctor support and documentation of the effects from your disability. This kind of information is crucial for a disability claim, whether or not your medical condition is connected to COVID-19.
With that in mind, SSDI claims often are denied because the application contains mistakes or provides incomplete information, even if the condition would otherwise be approved. Contacting a disability representative is the best way to ensure that your application is completed correctly, giving you a better chance at receiving an approval and avoiding the time-consuming appeals process or a denial.
The Bottom Line on SSDI Today
Applying for SSDI can be a lengthy and involved process, but the benefits it can offer are more than worth the effort. The pandemic has undoubtedly added new obstacles for claimants, but they aren't insurmountable.
Keeping up-to-date records of your medical conditions or symptoms, staying informed about the classification of COVID-19 long-haulers, and working with a disability representative are all simple and immediate steps you can take today to aid in the process of applying for SSDI, protecting both your income and your future.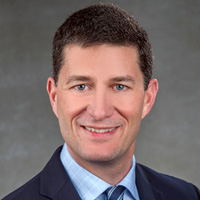 Steve Perrigo, J.D., is Vice President, Sales and Account Management, for Allsup and has over two decades of experience and knowledge of the Social Security Administration (SSA) and its programs. He joined Allsup in August 2010 and helps clients understand their options when coordinating private disability insurance benefits with the Social Security program. Prior to joining Allsup, Steve Perrigo spent 17 years with the SSA in various roles of increasing responsibility.