5 Signs You Should Fire Your Financial Adviser
A strong relationship with a financial adviser you trust matters more the closer you get to retirement. Here are some of the reasons it may be time for you to part ways.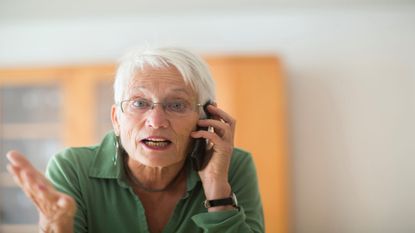 (Image credit: Getty Images)
A strong relationship with a financial adviser you trust matters more the closer you get to retirement. Financial decisions once decades away now loom on the horizon. The last thing you want at this critical juncture is an adviser who doesn't understand you or, worse, someone you can't understand at all.
Life transitions, such as retirement or divorce, often reveal whether your relationship with an adviser is working, says Kathleen Burns Kingsbury, a wealth psychology expert and founder of KBK Wealth Connection in Waitsfield Vt., a consulting firm that trains financial advisers. "But those [transitions] can be really emotional so it can be hard to make a good solid decision. Ideally, you do it when you are not in crisis mode."
Here are five signs that it's time to shop around for a new financial adviser.
1/5
Your Adviser Does the Bare Minimum
Investing is a big part of financial planning, but it's not the only piece of the puzzle. A good financial adviser should consider the big picture. This includes discussing strategies for claiming Social Security and pension benefits, minimizing taxes, and estate planning. Your financial adviser also should be willing to coordinate with other professionals you work with, such as an accountant or estate planner.
2/5
You Don't Fall Within Your Adviser's Niche
Advisers often work more with a specific type of client—for example, those in certain professions or who are a particular age. If you don't fit that niche, it's a problem. For instance, if you are upper middle class, you don't want an adviser who mainly works with ultra-wealthy clients. If your adviser's clientele skews younger, you may want one who works with older adults as you approach retirement. "With younger clients, we are talking more about accumulation strategies," says Jason Jager, founder and CEO of Jager Wealth Management in Hattiesburg, Miss. "Once you are nearing retirement, there is so much more that comes into play. You need a distribution strategy."
3/5
It's a Relationship of Two, Not Three
A huge red flag is a financial planner who addresses only one spouse—typically the husband. "Some advisers choose one person in the family to communicate with, and they don't acknowledge the other person's feelings, needs or goals," says Karen Altfest, executive vice president of Altfest Personal Wealth Management in New York. "A handshake at the door is the most they can hope for." This can leave the excluded party unprepared to handle the finances in the event of death or divorce, with their retirement goals ignored.
4/5
You Have an Uneasy Feeling
Trust your gut if you leave a meeting feeling uncomfortable. If your adviser fails to provide detailed information about your investments, is evasive or discourages you from having your partner or another trusted family member involved, you should be concerned, says Kingsbury.
When you call your adviser with a question, you should get a response in a day or two, with everything explained clearly. "If your advisor is tripping over his words, if he refuses to tell you the costs associated with your portfolio, if he is not sending you statements regularly, ask more questions. A true professional won't mind," Altfest says.
5/5
You Feel Ignored
Your financial planner should check in with you at least once or twice a year, or when something significant happens, like a change in tax law. "If a client reaches out to us and says, 'Why haven't I heard from you on this?' That's not a great place to be," says Eric Kittner, CEO and chairman of the financial planning firm Moneta in St. Louis.
You also shouldn't have to repeat yourself. Kingsbury and her husband switched from an adviser they had worked with for several years because they felt he wasn't listening. "We kept saying the same thing over and over again, and we just didn't feel heard," she says.
Senior Retirement Editor, Kiplinger.com
Jackie Stewart is the senior retirement editor for Kiplinger.com and the senior editor for Kiplinger's Retirement Report.